Why Does Mary J. Blige Always Wear Blonde Hair?
Since she first debuted on the music scene three decades ago, Mary J. Blige has been known for her signature style on top of her powerful voice. But throughout all the different styles Blige has rocked over the years, one staple has remained: her blonde hair.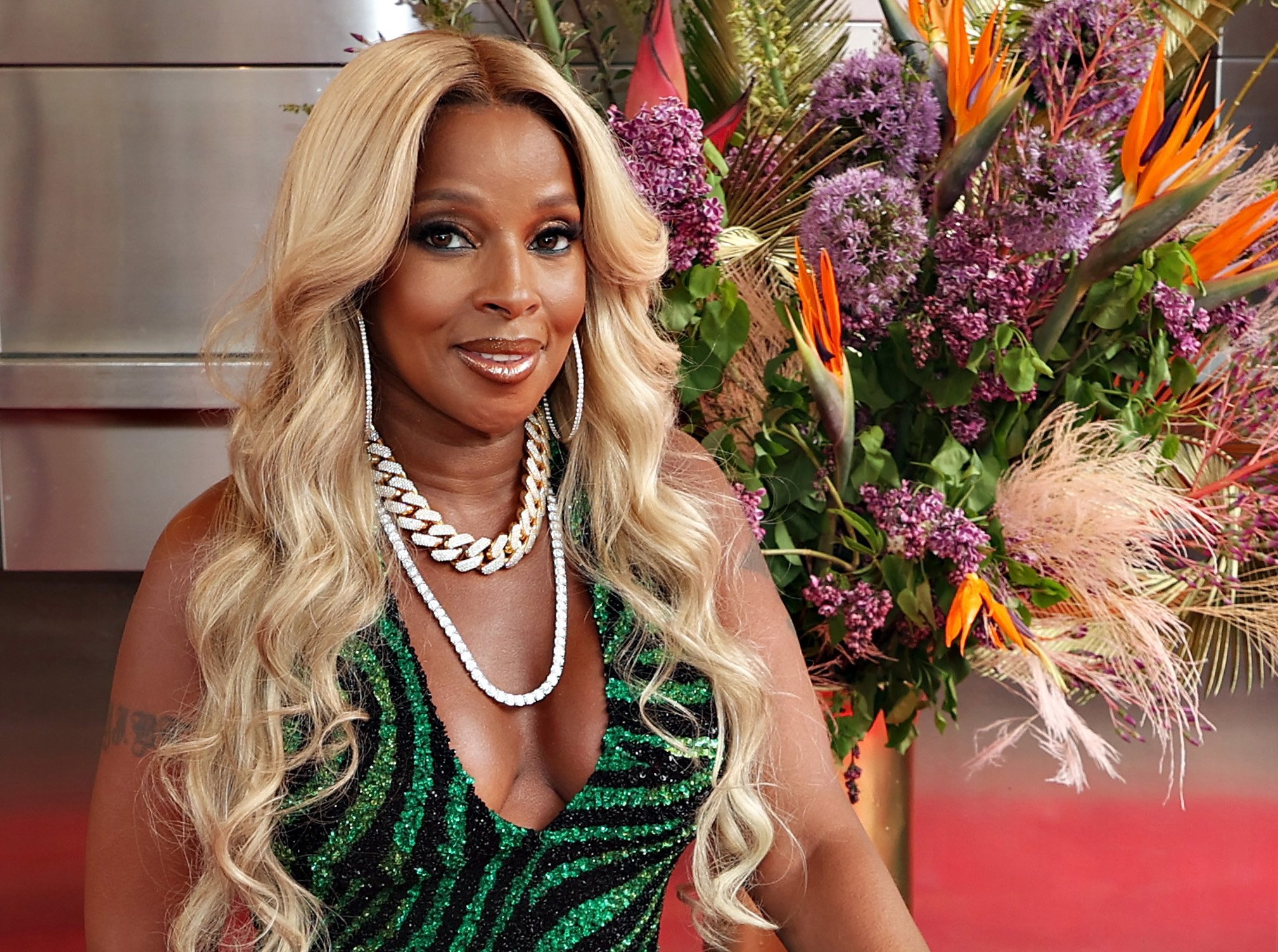 Mary J. Blige's 'ghetto fabulous' style
As hip-hop grew more and more popular in the 1990s, so did the iconic "ghetto fabulous" style. Blige was a pioneer in the movement and often sported looks that were unconventional for women to wear at the time.
Many of her iconic looks dating back to the early days of her career can be attributed to Misa Hylton, an iconic stylist and designer who was in a relationship with Blige's friend P. Diddy in the early '90s. 
"We create the culture that makes things 'cool', but the original is called 'ghetto' or 'urban,'" Hylton told Vogue UK in 2020. "It only becomes 'high fashion' when a non-Black stylist recreates it." 
Hylton reflected on her longtime relationship with Blige in a 2021 interview with NYLON.
"Our creative process has always been very organic and authentic to whatever stage we were at in our lives," she said. "In the beginning, there was a lot of focus on street style and hip-hop wear — combat boots, baseball caps, and jerseys. Then as we both grew as young women, the styles continued to transform, but always keeping those hip-hop elements, like the hoop earrings and the combat boot turned into a thigh-high boot, and so on."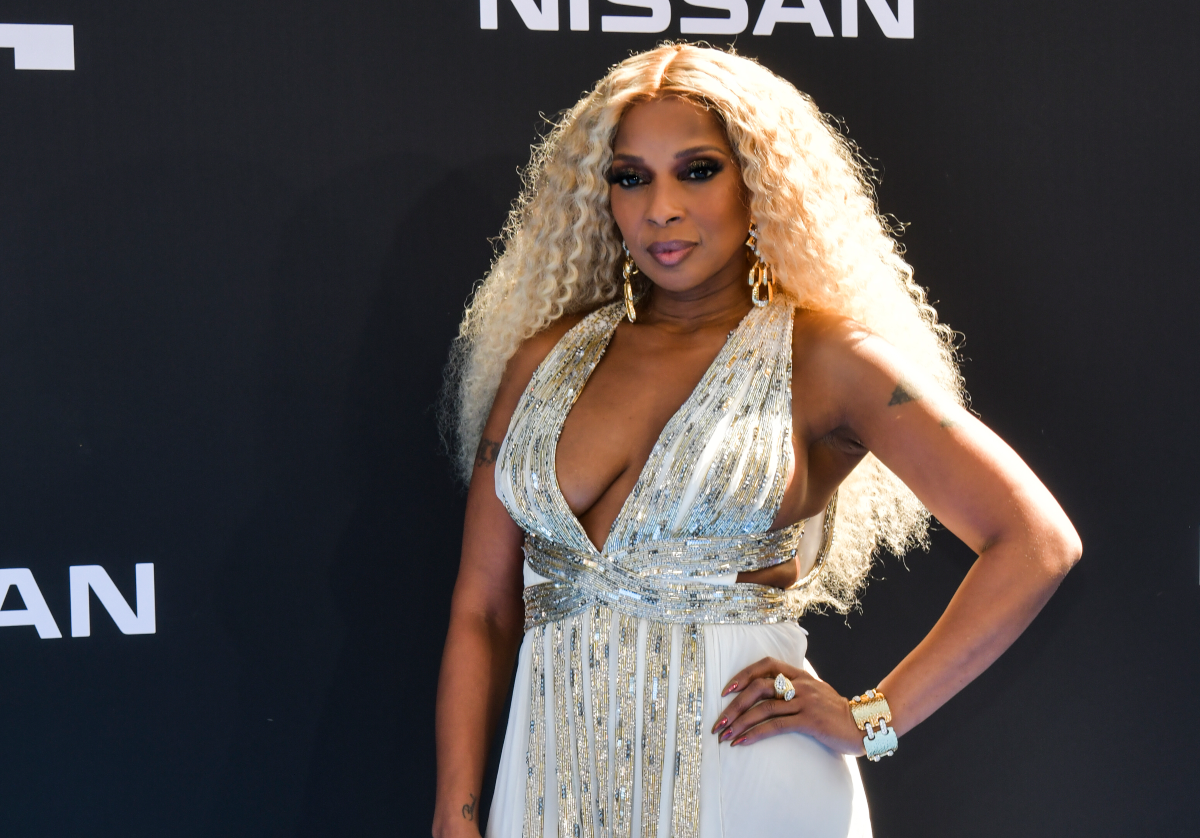 Mary J. Blige's hair
Throughout her life in the public eye, Blige has rarely deviated from wearing blonde wigs, and if she has, it's often been for on-screen roles. In the 2017 film Mudbound (which earned Blige two Academy Award nominations), Blige's character displayed her natural hair — something that terrified Blige.
She opened up about having to show her natural hair in a 2018 interview with The Cut. "I'm Mary J. Blige. I mean, like, this is what I do," she said honestly. "I wear wigs, I wear bob wigs, and I had to completely strip down to my own natural hair texture, which I've always been afraid of."
"[Director] Dee [Rees] stripped me down all the way to what I truly am, and people were complimenting me. People were saying how beautiful I was," she continued, admitting, "I didn't know I was that beautiful for real."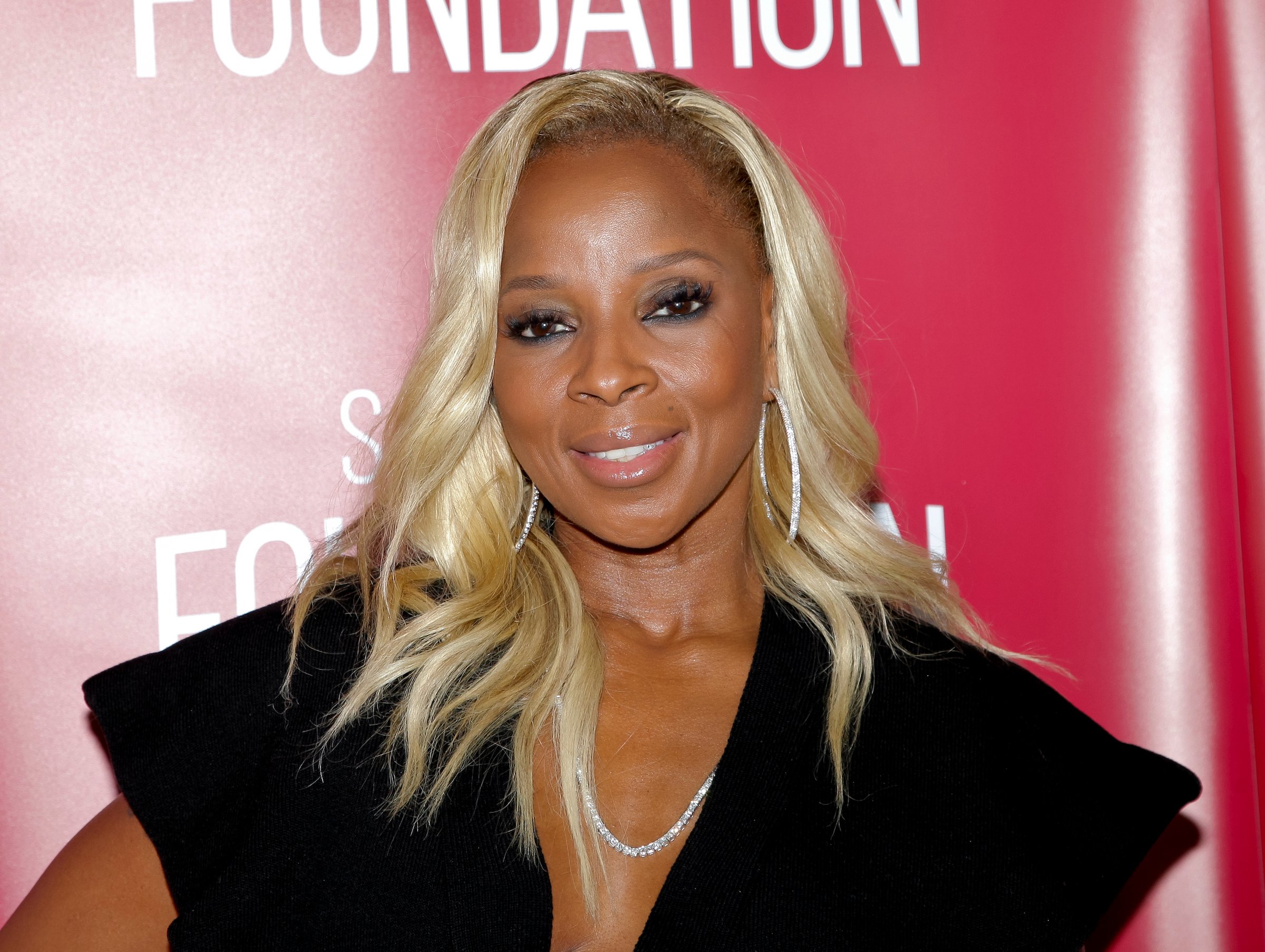 RELATED: 1 of Mary J. Blige's Talents is 'Extremely' Therapeutic For Her
Mary J. Blige has switched up her hair for other roles
When reflecting on her fashion journey, Blige said she wasn't always a fan of glamorous looks. "I worked with a lot of men and grew up around a lot of men. I didn't want them to look at me like that," she said. "I kind of sat like them, talked like them, even subconsciously, so they wouldn't look at me like I'm a girl."
Blige has ditched her blonde hair for a number of iconic roles in recent years. One of Blige's most recognizable roles today is on Starz's hit series Power Book II: Ghost where she plays drug runner Monet Tejada. She sports a chocolate brown wig for the role. She was the villain Cha-Cha in Netflix's superhero series The Umbrella Academy. Blige is also set to star as jazz icon Dinah Washington in the upcoming Aretha Franklin biopic Respect. Blige sports a black hairdo just like Washington was known for.
Through it all, Blige's blonde hair remains her trademark, and hasn't revealed why she prefers the color.