Why does Meghan Markle Wear Shoes that are too Big for Her (and is this Practice Healthy)?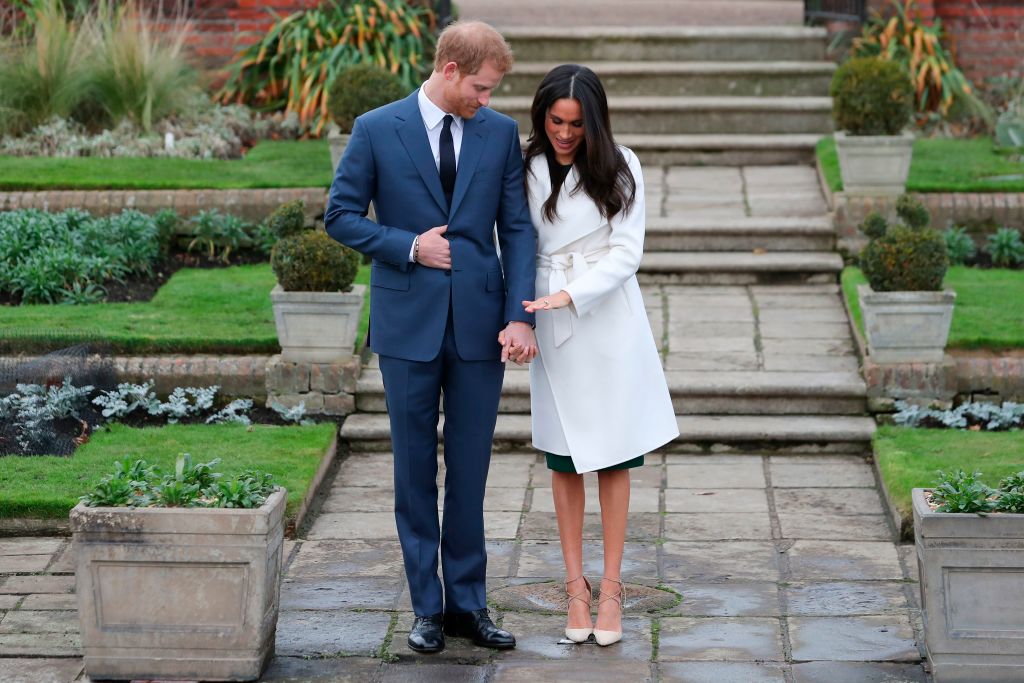 Is it an optical illusion or does Meghan Markle actually wear shoes that are way too big for her feet? The "phenomenon" was identified last spring as she stepped out in a pair of beige, strappy heels. It appeared the Duchess of Sussex's feet were swimming in her kicks, Today reports.
Did Zappos send her the wrong size and she just wore them? Or is there an actual reason Markle is wearing shoes that aren't her actual size? The shoes seemed to be especially roomie around the heel area, which begs this burning question: why the big shoes?
This is why Markle wears larger shoes
Cutting to the chase, foot experts say Markle is trying to avoid blisters. "I guess what she's doing is trying to avoid any kind of skin breakdown or blisters," Dr. Suzanne Levine, a podiatrist told Today. "I'm sure there are certain protocols where you can't sit no matter what, and (she wants) to avoid not just blisters, but actually skin breakdowns, swelling, bursitis."
Also, larger shoes may be more comfortable because Markle may be required to stand for an extended amount of time."There's nothing worse than uncomfortable shoes (we've all been there on a night out) and when celebs like Meghan are wearing heels for a long period of time their feet can often swell up," fashion expert Harriet Davey told Harpers Bazaar. "The swelling can cause blisters and in the long run bunions—like long-time heel fan Victoria Beckham has been rumored to suffer with."
Another possibility is Markle's feet aren't identical sizes. "She may also have a size discrimination between both feet, that they're both not the same size, so she's going up to the larger one," Levine told Today.
But wearing shoes too big can have drawbacks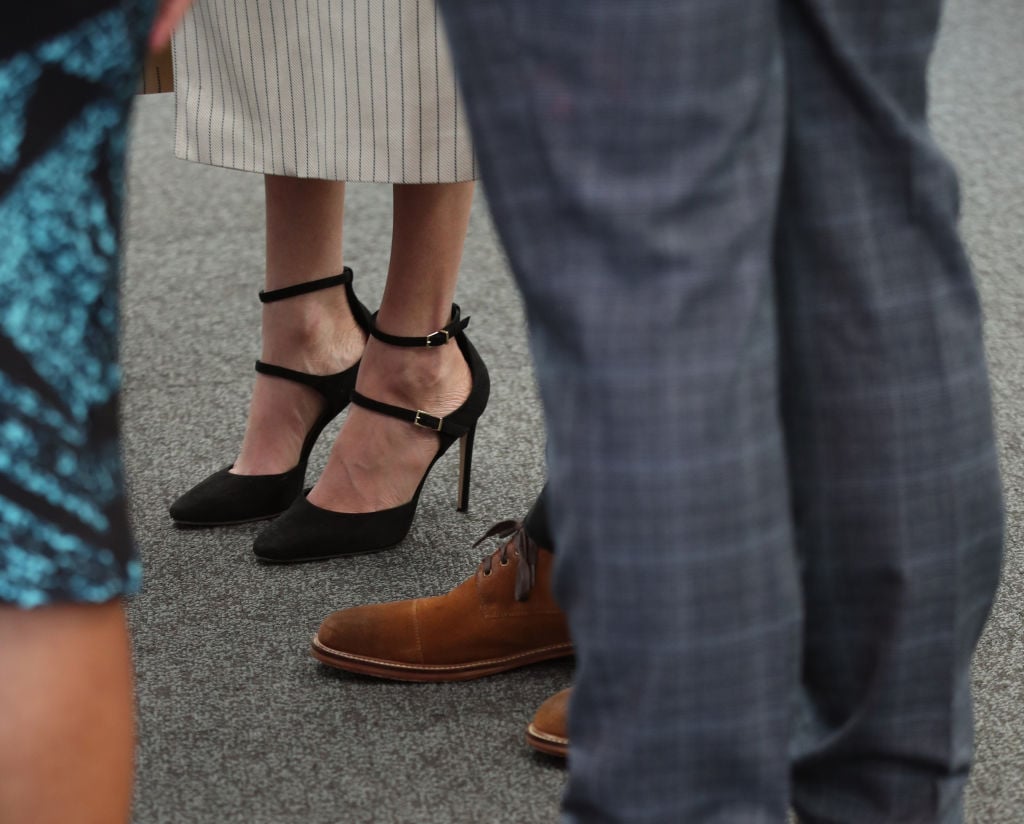 While you may avoid blisters, wearing shoes that are too big for you can have some pretty important safety hazards. In fact, the large shoe may do the exact opposite. "Blisters happen from friction," Dr. Emily Splichal, a podiatrist and human movement specialist in New York City said to Today. "So if your shoe is larger than it should be, you're going to move around in the shoe more, and that creates friction. So I would probably argue that you could potentially get more blisters from wearing shoes that are too big." Also, "Shoes that are too big means you will be accommodating the improper fitted size in a dysfunctional way and can lead to foot problems," Dr. Miguel Cunha, podiatrist told Bustle.
Here's how wearing larger shoes can pose a safety hazard: you could fall. "If you have a shoe that is flipping around it could be a fall hazard," Dr. Ramona Brooks, a podiatric surgeon told Footwear News. And if your feet are moving around inside the shoe, your nails could also become damaged as it hits the top of the shoe.
These celebrities also wear shoes that are too big
Markle isn't the only celeb to wear shoes that are too big. Celebrities like Jennifer Lopez, Kristen Bell, and Elizabeth Banks rocked roomie pumps from time to time, The Sun reports. And it is not just the ladies who are messing with their footwear. Male celebs like Tom Cruise, Robery Downey Jr, and Simon Cowell either put lifts in their shoes or wear a boot with a little extra lift.
Check out The Cheat Sheet on Facebook!