Why Does 'NCIS' Keep Losing Major Cast Members?
NCIS has been a major success ever since it debuted on CBS in 2003. With 16 seasons under its belt, the ratings have continued to soar, making it one of the most popular franchises in all of television. Despite its success and popularity, NCIS has lost quite a few major cast members over the years. Here's a look at each of the major cast members who left the show and why.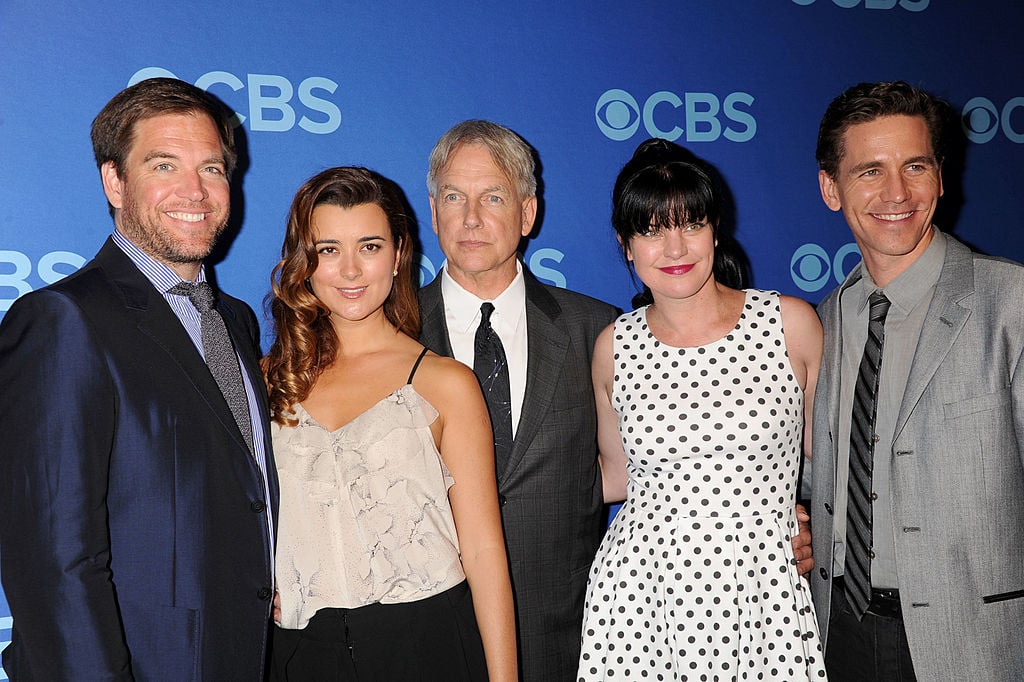 Cote de Pablo
Cote de Pablo first appeared on the show in Season 3, helping the team track down Ari Haswari, who killed Caitlin Todd (Sasha Alexander) at the end of Season 2 of NCIS. The actress remained on the series for the next nine seasons but shockingly left in Season 13 after producers decided to move her character to Israel. De Pablo later admitted that she did not like the Israel storyline and opted to leave the show to pursue other projects.
De Pablo has always maintained that she is up for returning to NCIS, as long as the storyline is interesting. Fortunately, it looks like a return may happen sooner than she thought. In Season 16, we learned that Ziva is still alive and has been working on her old cold cases in Washington D.C.
It still isn't clear if Ziva will make an appearance before NCIS Season 16 is over, but it looks like producers have a larger plan to bring her back in Season 17.
Michael Weatherly
If the series brings Ziva back, it seems only logical that Michael Weatherly will return as Tony DiNozzo for a special reunion. Weatherly was part of the series since the very beginning but left after Season 13 of NCIS.
According to Cinema Blend, Weatherly left because he wanted to focus on other products and spend more time with his family. The actor also felt like his character's storyline was restricted following Ziva's death, as the two were pretty much inseparable throughout their time on the show.
"Their great dynamic, the badinage and sparring and flirting between [Tony and de Pablo's Ziva] and how they would swing from siblings to near lovers and back to buddies, that was gone, and then I got to the point where I felt I'd stayed at the party for too long," Weatherly shared.
After leaving NCIS, Weatherly went on to star on his own series, Bull. The show is inspired by Dr. Phil McGraw's job as a jury consultant and just wrapped its third season. Weatherly has not commented on the latest rumors surrounding Ziva's return, but the series did not kill off his character, which leaves the door open for a future reunion.
Sasha Alexander
Sasha Alexander played the part of Caitlin Todd in the early seasons of NCIS and was integral to the storyline. In fact, her character was a major part of the original pilot, especially the interactions between her and Leroy Jethro Gibbs (Mark Harmon). In Season 2, however, things took a turn for the worse and Todd had trouble keeping up with the filming demands.
The actress eventually asked producers to write her character off the show. That lead to Caitlin's death at the hands of a terrorist at the end of Season 2, though fans never forgot her importance to the series.
This is one reason why Alexander has made several NCIS cameos over the years, including appearances in Season 8, 9, and 12 of the hit show.
Pauley Perrette
Pauley Perrette's Abby Sciuto was an NCIS staple for the first 15 seasons. Perrette shocked the NCIS world when she announced her departure at the end of Season 15. The announcement came amid rumors that she was feuding with co-star Mark Harmon.
The actress later confirmed her exit on social media and assured fans that it was a purely creative decision. Perrette claimed that she felt like her character's storyline had reached an end and that it was time for her to bid the series farewell.
A different story, however, unraveled behind the scenes. Inside sources claimed that Harmon had brought his dog to the set of NCIS on multiple occasions and that the pooch attacked a member of the crew. The incident led to a falling out between Harmon and Perrette, both of whom refused to work together. They reportedly asked for separate filming schedules just to avoid each other on the set.