Why Does Pete Davidson Have Dark Circles Under His Eyes? Inside His Struggle with Disease
How Pete Davidson deals with disease and going to work. Plus, how Ariana Grande came to his defense amid public scrutiny over his looks.
Pete Davidson has been thrust into the public eye since dating singer Ariana Grande and even more so following their subsequent engagement and breakup.

Now he's back in the public eye because of his budding romance with actress Kate Beckinsale. The two were reportedly seen flirting at a Golden Globes party and then later seen holding hands outside an L.A. comedy club, culminating in a public kiss at a hockey game.
Being under public scrutiny, oftentimes the first thing people criticize is one's outward appearance. And Davidson is no exception.
His physical looks have become a topic of conversation on social media. More specifically, back in Aug. 2018 when Grande came to Davidson's defense on Twitter after a publication brought up his under-eye circles.
Grande defended Davidson

When Davidson and Grande were still together, she defended him on social media when a publication criticized his physical appearance. According to Us Weekly, Barstool Sports tweeted on Aug. 23, 2018: "Does Pete Davidson have butthole eyes?" The insensitive tweet prompted Grande to react and explain Davidson's appearance.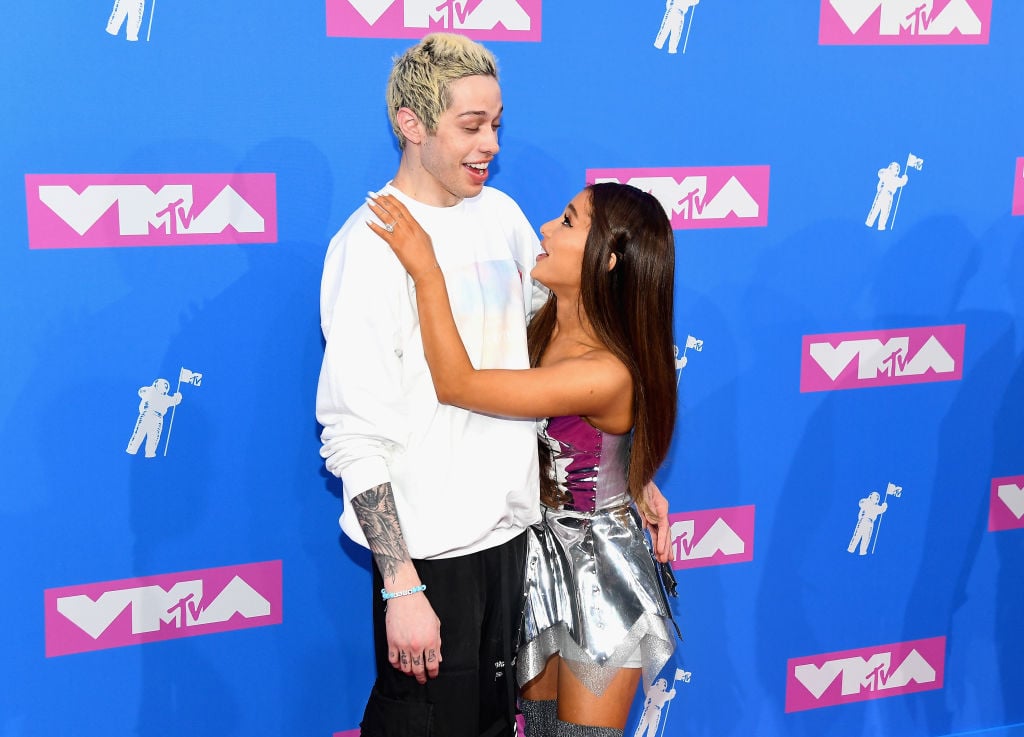 Grande came to Davidson's defense after Barstool tweeted about Davidson's so-called "butthole eyes," saying, "Y'all do kno this man has an auto immune disease …… right ? ….." she replied on Twitter. "Like you do understand what you're doing when u do this right ? jus wanna make sure."

Davidson has Crohn's disease

Crohn's disease is an incurable but treatable autoimmune disease where the bowel becomes inflamed, according to the Mayo Clinic. As a result of the inflammation, a number of symptoms can occur. Symptoms include fever, diarrhea, fatigue, abdominal pain, and more.

According to the Center for Disease Control and Prevention, 1.3% of the U.S. population, or 3 million people, were diagnosed with Crohn's disease or Inflammatory Bowel Disease in 2015.

Davidson's under-eye circles may be an indication of Crohn's disease. Inflammation around the eyes is another symptom that may be responsible for Davidson's appearance.
But in the grand scheme of things, do his dark circles matter? Absolutely not. Davidson is a twenty-something who has found success in comedy and on a little show called Saturday Night Live while living with an autoimmune disease that has no cure.

How Davidson copes with Crohn's disease

According to Refinery29, in an Oct. 2016 interview with High Times, Davidson talked about how he deals with having Crohn's disease.

"I got Crohn's disease when I was 17 or 18," Davidson said. "And I found that medicines that the doctors were prescribing me and seeing all these doctors and trying new things … weed would be the only thing that would help me eat."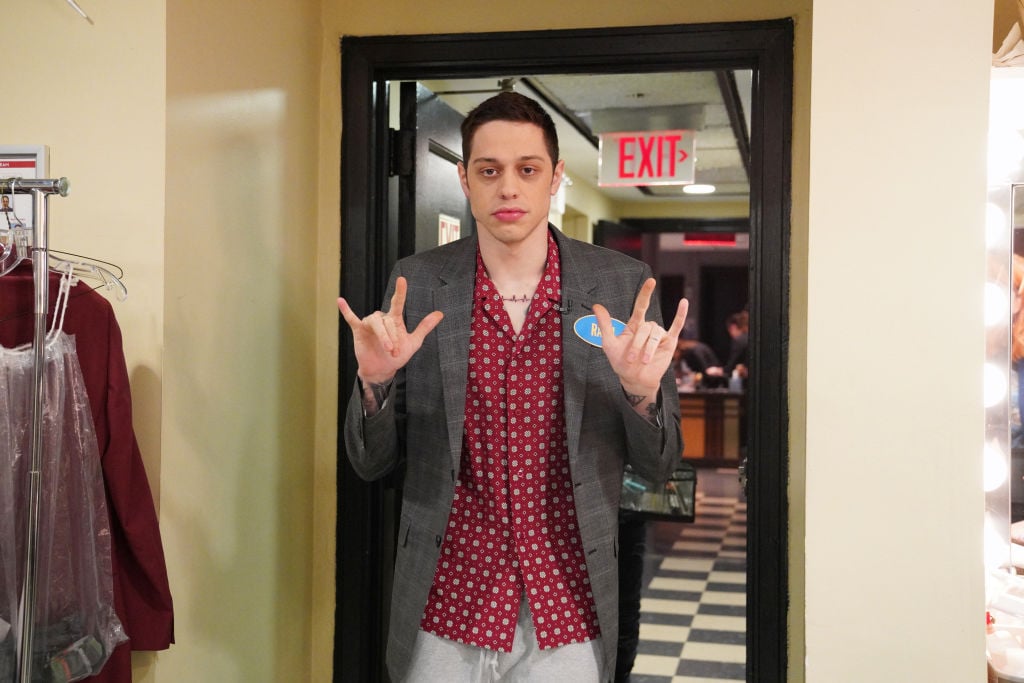 "My stomach would be in pain all day and I wouldn't be able to eat, but then I'd smoke and I can eat and do my shows," Davidson said.

In the interview, Davidson was quick to dispel the myth that smoking weed means you're lazy or not ambitious. "I work really ****ing hard and I take care of my sh** and I need weed in order to do that," Davidson said.
He added he wouldn't have been on Saturday Night Live without weed.