Why Dolly Parton Always Sleeps With a Notepad by Her Bed
While many ideas come to Dolly Parton during the day, inspiration often strikes the singer at night, which is why she sleeps with a notepad by her bed.
Dolly Parton is always thinking of music. Throughout the day, the singer finds herself writing down lyrics that could potentially turn into another hit song for her. While many ideas come to her during the day, inspiration often strikes the singer at night, which is why she sleeps with a notepad by her bed.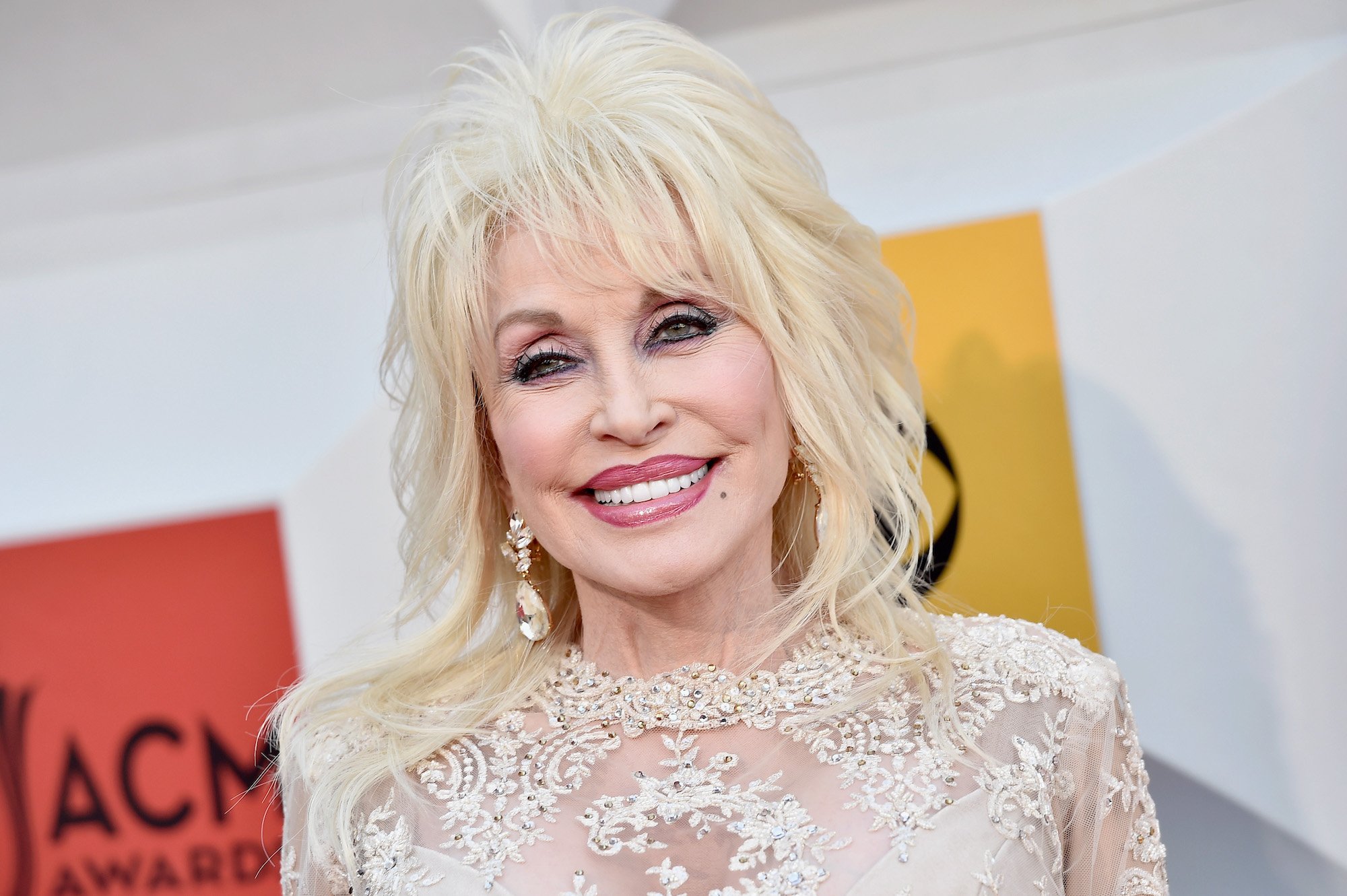 Dolly Parton used to dream good songs
In 2018, Parton and Friends star Jennifer Aniston interviewed each other about their Netflix film, Dumplin', based on the novel of the same name.
During their discussion, Aniston asked the country music icon a series of questions about her successful career. While Parton touched upon her music and what inspires her to write hit songs, she also gave some insight into her songwriting process.
When asked how she goes about writing new music, Parton revealed that songs often come to her in her dreams.
"I used to dream songs," she told Aniston. "And they were really good in my sleep. And I would think I would remember it."
Rather than taking the risk of forgetting what she dreamed about, the "9 to 5" singer sleeps with a notepad by her bed to be on the safe side.
"I keep a notepad or a Dictaphone [with me] in case something comes to me. Because sometimes I'll dream a song and in my sleepiness I think I'll remember it when I wake up, but I won't," the singer shared in her book, Songteller: My Life in Lyrics, per Bustle. "So I learned a long time ago that if I dream a song I have to write it down right then. You have to be on the job when you're a writer, because you don't want to lose any great lines. I've wanted to smack my own face many times thinking, 'I knew [that line] was good, but I didn't write it down so now I can't remember what it was.'"
Dolly Parton writes songs everywhere
In her book, Parton shared that ideas for songs come to her at any moment of the day. Seeing as this happens often, she's always finding things to scribble notes on.
"I'll write on anything," she revealed. "If I come up with an idea, [I'll take] whatever is in my pocketbook, [even] if it's the last receipt I got from the drive-through at McDonald's. I'll write on a Kleenex box or even on the back of my hand if I don't have something else handy."
Frequently, Parton writes songs while she was doing other things like cooking.
"Sometimes I'll be writin' a song and I'll be cookin' or I'll be doin' this or that and I'll just be thinkin' while I'm doin' it and I just write when I think of a good line," she previously shared. "I just think before I write it down."
Inspiration strikes Dolly Parton at any moment
Though lyrics and melodies come to her at any time, Parton revealed in her book that she prefers writing music when she's the most comfortable.
"I have a whole wardrobe of what I call my 'baby clothes,' which are my house clothes. They're these little dresses that are almost like little teddies," she wrote. "They go all the way down like a dress shirt. Then I wear some kind of a loose, flowy little jacket to go over them. I have to wear something loose and comfortable. I don't want nothing binding me around my waist so I can eat all my potato chips. I don't wear a bra or anything that will pinch me."
As for where she likes going when she wants to write music, Parton shared that she often visits her lakehouse. The singer also goes to graveyards, where she often finds creative inspiration.
"I love graveyards. I like to look at the gravestones and names and try to imagine what their lives were like. I've gotten many ideas for songs there," she told Bustle. "I just sit in the graveyard and feel the energies, the lives, and the memories. I know it sounds morbid to some, but I enjoy the peace of it."