Why Dolly Parton and Husband Carl Dean Never Had Kids: 'We Talked About It, and We Dreamed It'
Music icon Dolly Parton is known for her massive hit songs including "I Will Always Love You," "9 to 5" and "Islands in the Stream." Spanning country, pop, and now spiritual genres, Parton has more than proven she can master any musical category.
Married over 50 years to Carl Dean, Parton has previously commented on why the couple never had children.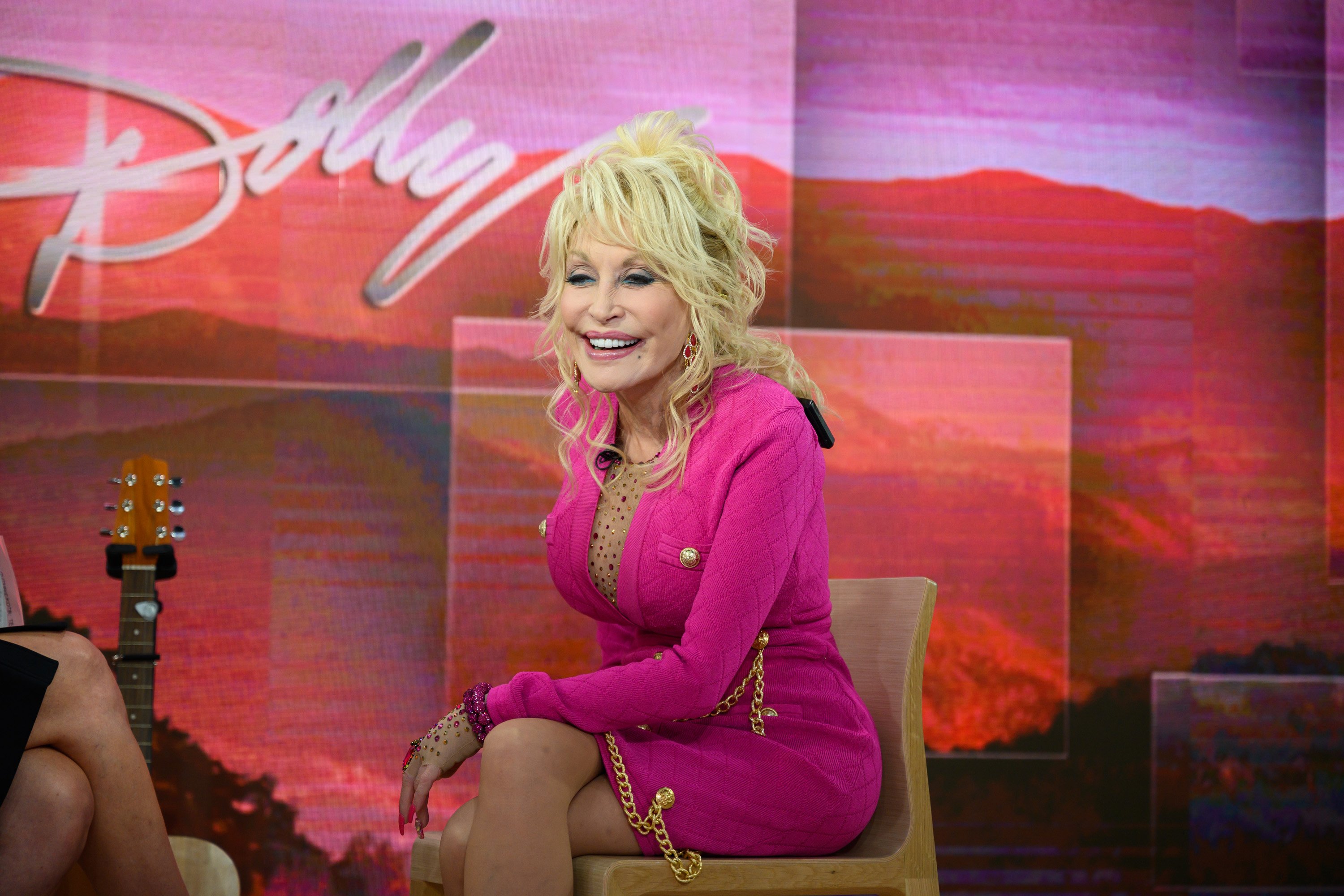 Dolly Parton met her husband thanks to her laundry
According to Oprahmag.com, Dean spotted Parton outside of the Wishy Washy laundromat when she was just 18 years old. She had just moved to Nashville from Sevierville, Tennessee when the 21-year-old Dean was driving by.
"I was walking down the street to the laundromat, and he stopped me," Parton told The Guardian in 2014. "He said, 'Hey, you're going to get sunburned out here!' Well, he had to say something."
Dean was immediately smitten with the future country star, revealing that their chance meeting set him on a new path. 
"My first thought was I'm gonna marry that girl," Dean said during their 50th wedding anniversary celebration in 2016, as reported by Oprahmag.com. "My second thought was, 'Lord she's good lookin.' And that was the day my life began."
'Jolene' singer kept her own name
The two tied the knot on May 30, 1966. Although it was common practice for a wife to take her husband's name after marriage, Parton kept her own for professional reasons. The "Jolene" singer doesn't feel she's defined by a moniker. 
"I didn't change names [publicly] because I already had a record deal," she explained to The Guardian. "It made no sense. He never asked me to. At home, to me, I'm Dolly Dean. But then I'm also Dolly Parton. I'm Dolly Parton Dean. I'm myself!"
Parton attributes their successful marriage to their differences rather than common ground. 
"They say that opposites attract, and it's true," she told People in 2015. "We're completely opposite, but that's what makes it fun. I never know what he's gonna say or do. He's always surprising me. He wants to be mostly around the house. He knows I'm just the opposite. … But when we're together, we have enough things in common that it works."
Dolly Parton said having kids 'wasn't meant to be'
Parton and Dean had originally planned on having children. Unfortunately, the singer had to undergo a partial hysterectomy due to endometriosis which made it impossible for her to conceive, according to Closer Weekly. 
"You always wonder," Parton commented. "My husband and I, when we first got married, we thought about if we had kids, what would they look like? Would they be tall – because he's tall? Or would they be little squats like me? If we'd had a girl, she was gonna be called Carla … Anyway, we talked about it, and we dreamed it, but it wasn't meant to be." 
With a large family of siblings, nieces, and nephews, a children's album and Imagination Library, in addition to her philanthropy work, Parton clearly has a devotion for children. Looking back, the multiple Grammy Award-winner has no regrets. 
"Now that we're older? We're glad," Parton revealed. "I would have been a great mother, I think. I would probably have given up everything else. Because I would've felt guilty about that, if I'd have left them [to work, to tour]. Everything would have changed. I probably wouldn't have been a star."
Parton often gets her kid-fix by taking on the babysitter role. "I'm the perfect grandma, I'm the perfect aunt, I'm the perfect babysitter, because I don't have children," she told Huffpost in 2017.  "I got tree houses, I got caves. I love to babysit 'cause it gives me a chance to play."