Why Dolly Parton Didn't Want to Have Children in the Late 1970s
Dolly Parton and her husband, Carl Dean, never had children. When the Queen of Country started gaining steam in her career, she was often asked if she and Dean were planning on expanding their family. Her answers changed through the years. When she was 21, she wanted 6 kids. About 10 years later, she didn't want any. Here's why.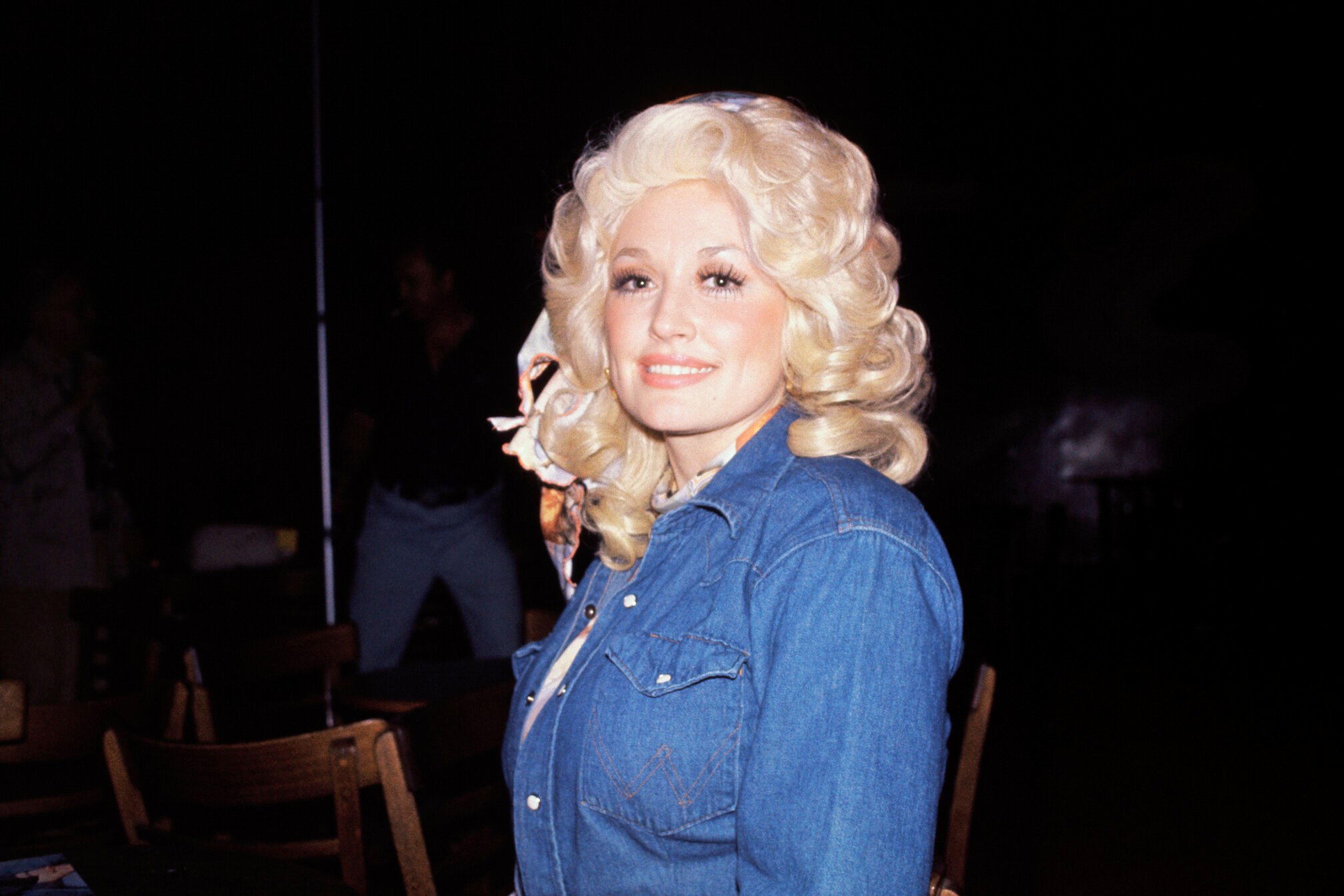 Dolly Parton wanted to have 6 children when she was 21
When Parton was interviewed by Music City News in 1967, she was 21 years old and had been married for a year. Her record label at the time instructed her to not bring her husband up in interviews, but Dolly being Dolly, she did anyway.
"We plan to have some children," she said when asked about her home and family life, as recorded in the book Dolly on Dolly. "We'll probably start our family or start tryin' to have a family next summer because I need to do all this booking and everything now. I'm just getting started. But I'd like to have at least four children. I'd like to have six if we can afford it and if things go well . . . if everybody's healthy and I got the energy to take care of 'em! [Laughs] I'll know after the first one!"
In 1979, Dolly Parton said her husband, Carl Dean, didn't want kids
RELATED: Dolly Parton Once Revealed the Lengths She Goes to to Keep Her Home Life and Professional Life Completely Separate
When Parton was interviewed by Cosmopolitan in 1979, she was asked by writer Laura Cunningham if she and Dean will ever have children.
"No, I don't think so," she said. "We've raised my kid sister. I don't miss it, and he doesn't want 'em. Besides, I'm Carl's kid. I even call him 'Daddy.' I got the idea from the movie Bonnie and Clyde, the part where Estelle Parsons's husband is shot and she leans over him and cries, 'Oh, Daddy. . . Daddy.'"
Instead of focusing on raising children, the "9 to 5" singer said she wanted to put that energy into becoming "a better writer. . . a better singer. . . a better entertainer."
The 'Jolene' singer reflects on never having children, says her songs are her legacy
"My husband and I, when we first got married, we thought about if we had kids, what would they look like? Would they be tall – because he's tall? Or would they be little squats like me? If we'd had a girl, she was gonna be called Carla," Parton told Closer Weekly. "… Anyway, we talked about it, and we dreamed it, but it wasn't meant to be."
RELATED: Dolly Parton Once Called Porter Wagoner a 'Male Chauvinist Pig'
According to the publication, Parton had a partial hysterectomy due to endometriosis that made it so she wasn't able to conceive.
"I would have been a great mother, I think," she said. "I would probably have given up everything else. Because I would've felt guilty about that, if I'd have left them [to work, to tour]. Everything would have changed. I probably wouldn't have been a star."
In the "Light of a Clear Blue Morning" singer's 2020 book, Songteller: My Life in Lyrics, she wrote that her songs are her legacy.
"I have often said that my songs are my children and that I expect them to support me when I'm old," she wrote. "Well, I am old, and they are!"