Why Dolly Parton Thinks Fans 'Forgive' Her for All Her Flaws and Shortcomings
Dolly Parton is a national treasure and adored by fans from around the world. The iconic singer has a theory about why people "forgive" her for all of her shortcomings and the reason why she has so many fans.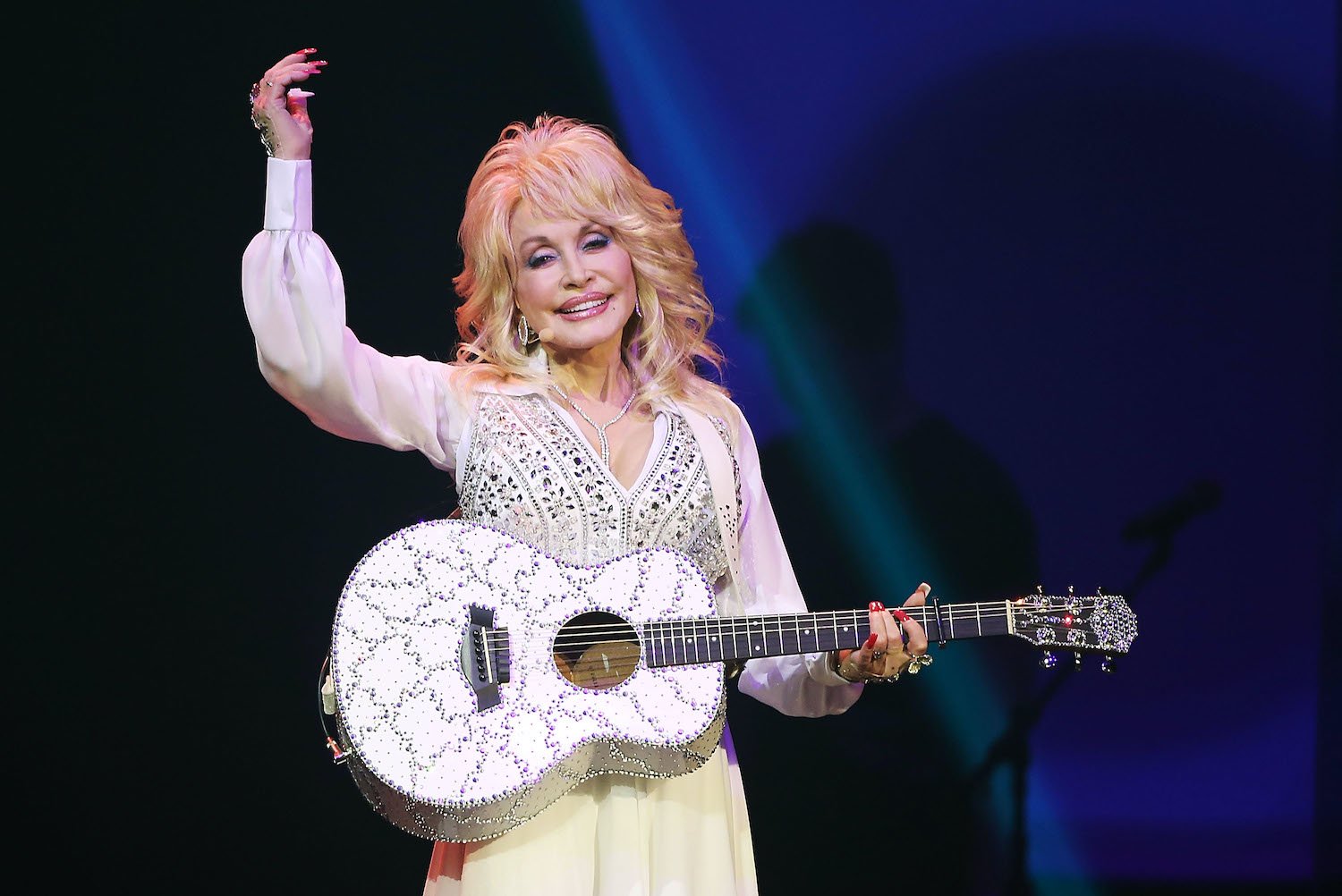 Dolly Parton shared her simple 'magic' makes people forgive any of her flaws
During a 2020 interview with USA Today, Parton shared some insight into why fans connect with her so easily.
The singer attributes some of her success to her faith but also has continued to stay true to herself. "We grew up knowing Jesus loved us and through God all things are possible, so I've carried that all the way through my life and gathered a lot of strength from that as well," Parton explained.
She added, "I just always felt like I knew who I was and I just try to stay anchored within myself and my beliefs." Her fans are definitely attracted to how Parton has never strayed from that belief.
The singer has maintained a level of realness that's become endearing to her followers. Parton explained that what's inside of her is why people will forgive her for many things.
"The whole magic about me is that I look artificial but I'm totally real," she explained. "People can see that. They forgive me for being gaudy. They forgive me for not being stylish."
She continued, "They forgive me for not being as smart as some educated people might be. People see me. I want them to know me. I'm not bashful."
Parton revealed the 'secret' that attracts so many fans
The singer also believes that her long career has made people feel like she's family over the years. When asked what Parton's "secret" is to gaining so many fans, she shared how her connection to others is such a big aspect.
"I think that one of the things is because I love people and I think they feel that, they sense that," Parton explained.
She added, "I've been around a long time and I grew up with humble beginnings. I think that people know that I've worked hard to get where I'm at and that I've stayed sane, for the most part."
Dolly Parton fans feel like she's a family member
Parton also gave some insight into the idea of familiarity, explaining during a 2018 appearance on the Today show how it's "very natural for me to love people and I think people just sense that I like them."
She continued, "I've been around a long, long time and people kind of relate to me like a family member — like a favorite aunt or a cousin or somebody that you like."
That family aspect makes people warm up to her. "They feel like I'm approachable because they've seen me so often," Parton explained. "So I don't know what it is, but I'm glad it's working. I'm glad you like me."
RELATED: Dolly Parton Revealed 1 Moment That Was a 'Big Disappointment' in Her Life: Why She Ended Up 'Relieved' in the End