Why Dolly Parton Thinks Fans Love Her So Much: 'I'm Glad You Like Me'
Dolly Parton has a theory about why people love her so much. The iconic singer has shared her thoughts on why she is so adored and is modest about being so beloved. Parton said, in part, it's because she's been around so long that she just seems approachable.
It's easy to see why Dolly Parton has so many fans. She's immensely talented, has a huge heart, and gives back in so many ways. Parton's long and successful career hasn't shown any signs of slowing down and she continues to gain new fans along the way. The singer has the best theory about why people love her so much.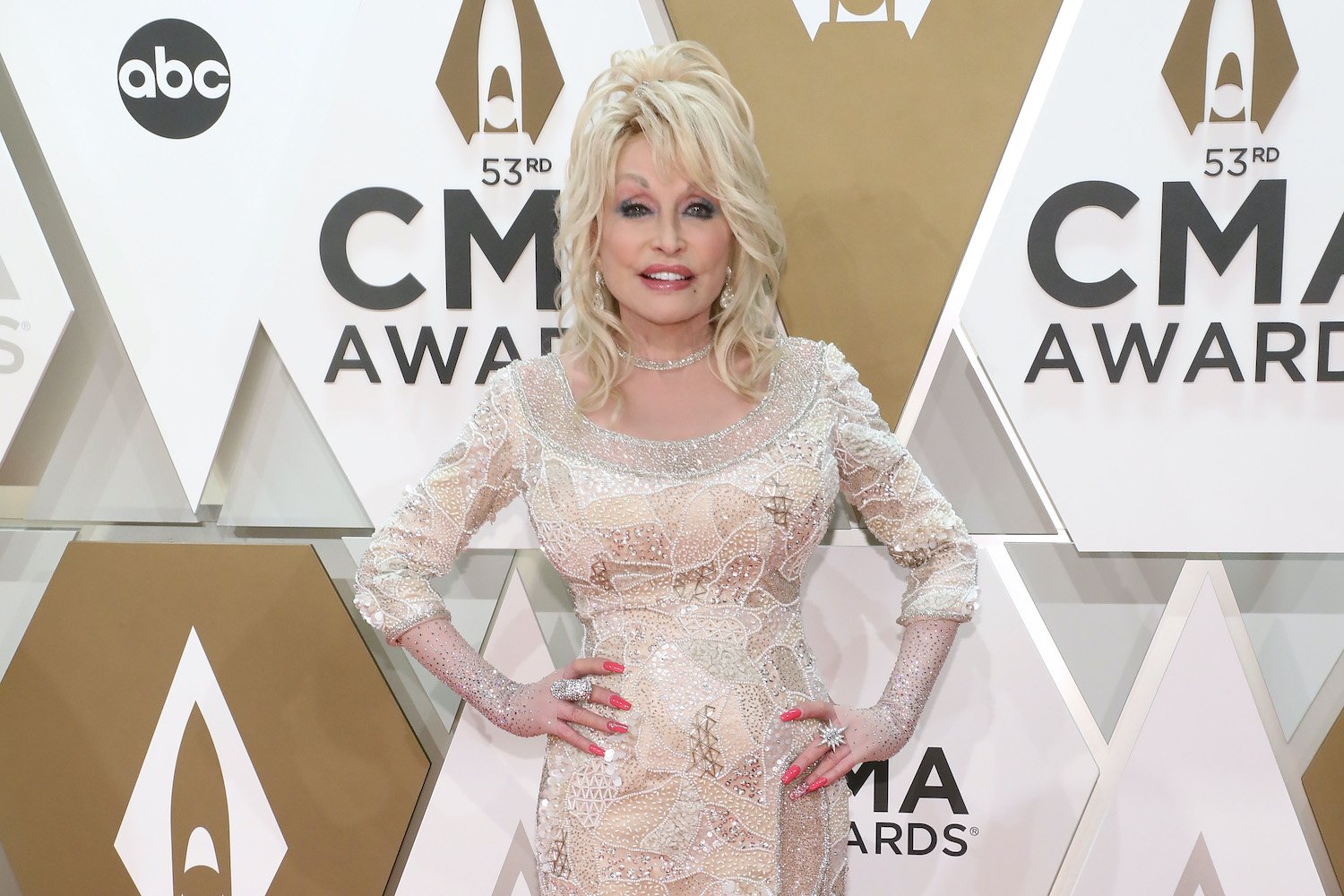 Dolly Parton shared why she thinks people love her
During a 2020 interview with USA Today, Parton shared why she thinks she continues to win over so many different types of people. According to Parton, part of her appeal is her love for others, combined with her "humble beginnings" and strong work ethic.
"Your fans are different types of people, from all walks of life. So many people love you," the interviewer said, asking, "What's your secret?"
Parton's answer summed it up perfectly. "I think that one of the things is because I love people and I think they feel that, they sense that," she explained.
The iconic singer continued, "I've been around a long time and I grew up with humble beginnings. I think that people know that I've worked hard to get where I'm at and that I've stayed sane, for the most part."
During a 2018 appearance on the Today show, Parton shed a little bit more light on why people adore her. "Well that's very natural for me to love people and I think people just sense that I like them," she explained. "I've been around a long, long time and people kind of relate to me like a family member — like a favorite aunt or a cousin or somebody that you like."
She added, "And they feel like I'm approachable because they've seen me so often. So I don't know what it is, but I'm glad it's working. I'm glad you like me."
The singer said she's the 'real' deal
Parton also told USA Today that her faith has supported everything she's done in her life. Her determination and belief in what she wanted to achieve kept her motivated to work hard. "We grew up knowing Jesus loved us and through God all things are possible, so I've carried that all the way through my life and gathered a lot of strength from that as well," she explained.
The singer added, "I just always felt like I knew who I was and I just try to stay anchored within myself and my beliefs."
The success and fame haven't changed her and, as Parton points out, people forgive her for a lot because she's "real."
"The whole magic about me is that I look artificial but I'm totally real," Parton explained. "People can see that. They forgive me for being gaudy. They forgive me for not being stylish. They forgive me for not being as smart as some educated people might be. People see me. I want them to know me. I'm not bashful."
Dolly Parton saves everything her fans give her
Parton has received many gifts from her fans over the years and revealed why she keeps all of them. During a February interview with Jimmy Fallon on The Tonight Show Starring Jimmy Fallon, Parton shared where she keeps all the fan gifts.
"I also have — all my fans that make things for me and write poems and things to me, paint pictures … I have what I call my 'arts and crap' building because I can't throw anything away," Parton explained.
"No, that's what I call it — affectionately," she continued. "I have a whole warehouse full of arts and crap because it's stuff that I know they work so hard on it. Even if it's not something I really can hang in my house, I can still go by and look and think how sweet that was and the time that they took for that."