Why Dolly Parton's Husband Carl Dean Refused to Attend Her Early Shows
Dolly Parton's husband, Carl Dean, doesn't like to go to his wife's live shows. And he refused to go in the beginning of her career. But not for the reason you may think.
Dolly Parton's husband, Carl Dean, has famously stayed out of the spotlight throughout the entirety of their 54 years of marriage. But that's not why he refused to attend Parton's performances in the early days of their romance.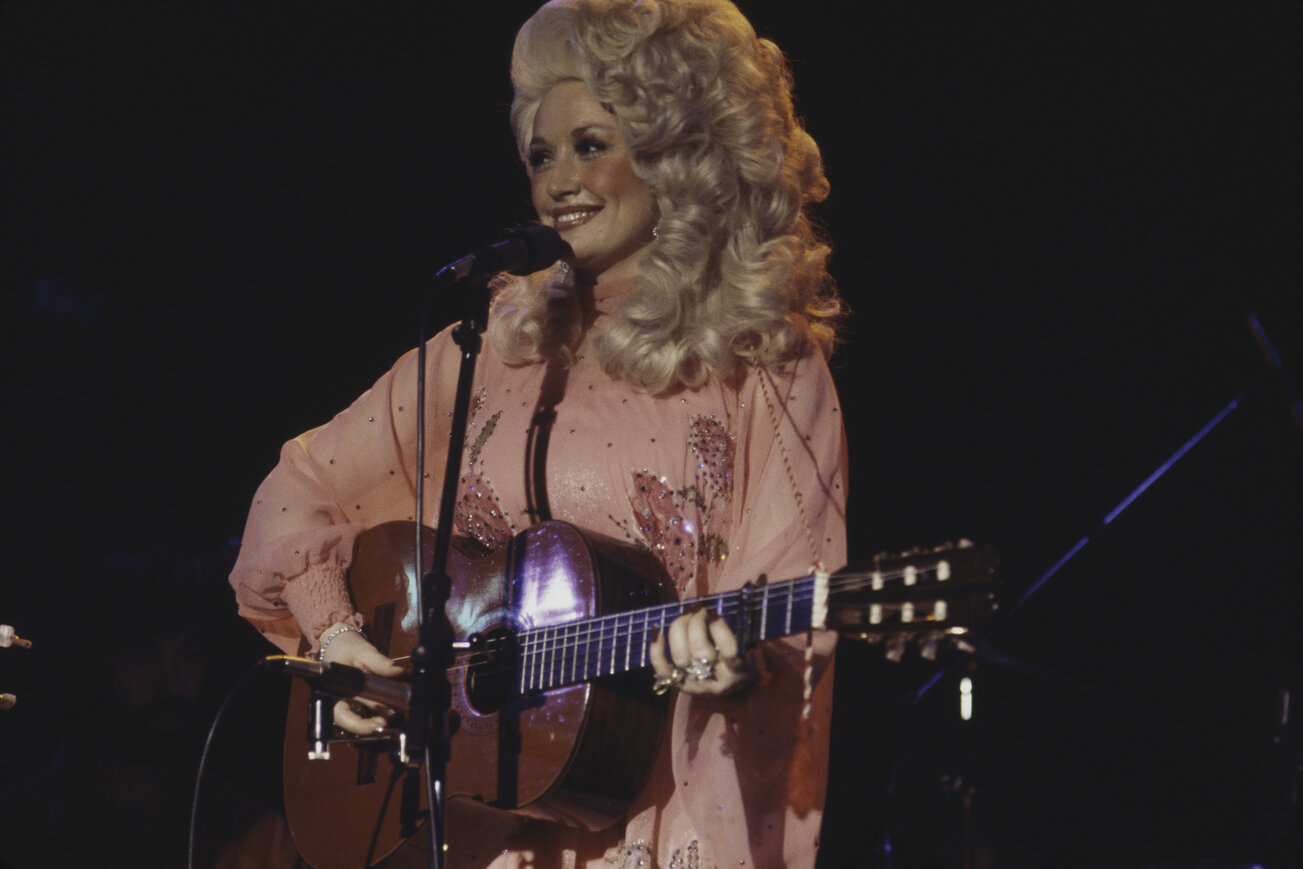 How Dolly Parton and husband Carl Dean got together
Parton met Dean on her first day in Nashville, Tennessee. She'd been dreaming of going to Music City to become a musician ever since she was a little girl and finding love was the last thing on her mind. But Dean was tall, dark, handsome, and hard to refuse. According to Parton's website, they met outside a laundromat called the Wishy Washy.
"I was surprised and delighted that while he talked to me, he looked at my face (a rare thing for me)," the website reads. "He seemed to be genuinely interested in finding out who I was and what I was about."
Dean asked Parton out and she said yes.
"My first thought was I'm gonna marry that girl," Dean shared when they renewed their vows at their 50th wedding anniversary celebration in 2016, reported Entertainment Tonight. "My second thought was, 'Lord she's good lookin.' And that was the day my life began."
Dolly Parton and Carl Dean are opposites
As Parton fans know, Dean makes a point to stay out of the spotlight where Parton shines brightest. While that means Dean doesn't accompany Parton to all of her Hollywood events, the arrangement works for them. Parton loves that they're opposites.
"We're completely opposite, but that's what makes it fun," she told People Magazine. "I never know what he's gonna say or do. He's always surprising me. My husband is a good man, first of all. He's a deep person, but he has a great and warped sense of humor. He makes me laugh and entertains me. He's very secure within himself."
Carl Dean was 'nervous' to attend his wife's shows early in her career
Because Dean and Parton are opposites, it makes sense that they'd have different taste in music. According to the Queen of Country, Dean doesn't go out of his way to play her music.
"[Carl Dean is] not necessarily one of the biggest fans of my music," she told Good Morning Britain host Kate Garraway. "He likes hard rock, he likes Led Zeppelin and bluegrass music, so my music is somewhere in between… he doesn't dislike it, but he doesn't go out of his way to play my records, let's put it that way."
In the beginning of Parton's career, Dean wouldn't come to her live shows. But not because he didn't like her music.
"For years and years he would never come to the shows because he felt like he'd get nervous if I messed up, so he never wanted to watch it," she said. "The first time he saw me perform and that I was in control of the stage, he was ok."
Parton added that her husband does make a point to be in attendance whenever she does a show at a state fair "because he loves to go to the tractor pool."