Why Dolly Parton Never Listened to Advice on Going 'Simpler' in Her Appearance
Dolly Parton is considered one of today's most beloved celebrities. With superstar status in music, film, television, and theater, the queen of country also has a trademark style for which she is famous. Parton's glam look was often criticized when she started her career, but thankfully she disregarded comments from naysayers and stayed true to herself.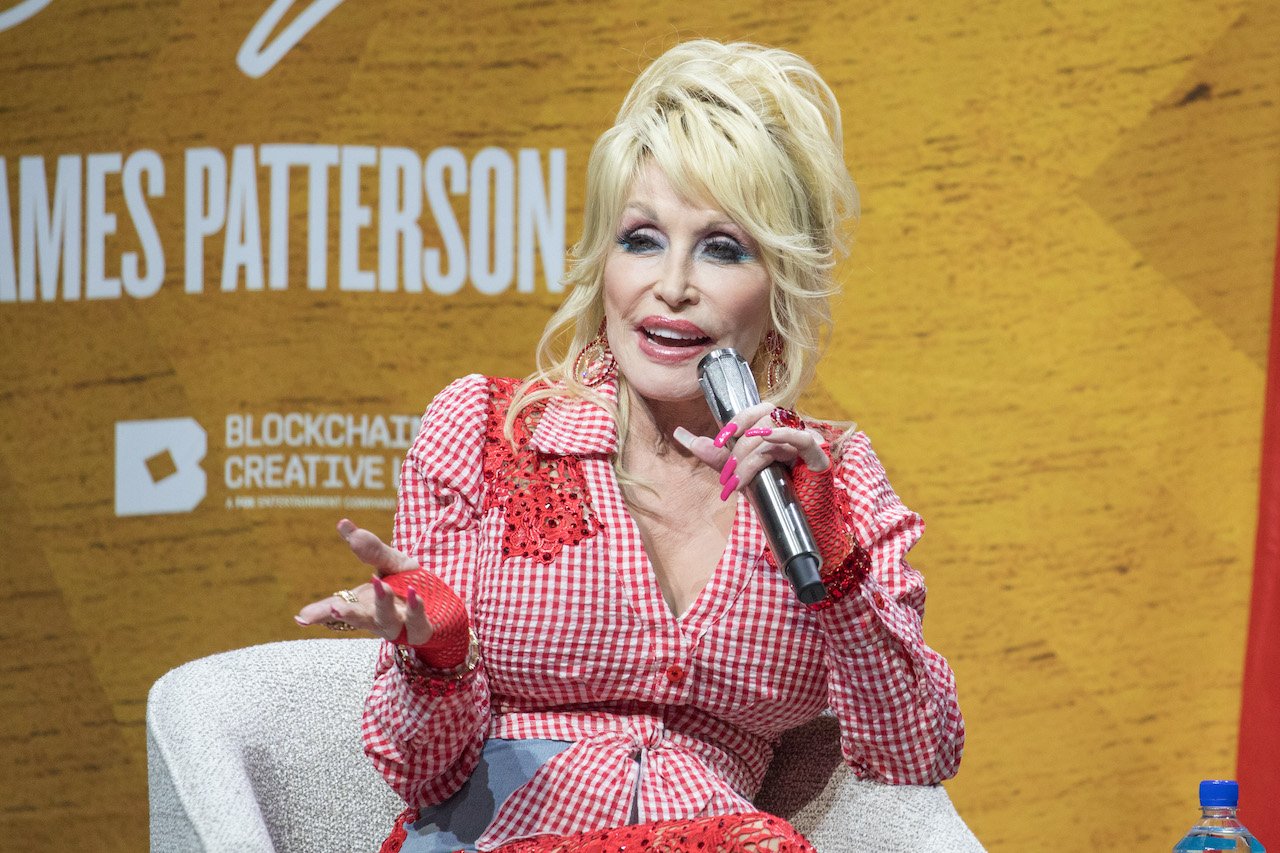 Dolly Parton went against a majority of opinions
Parton is known for her colorful clothing and makeup as well as her collection of wigs. Never one to tone it down, Parton recently shared that she often received feedback on her appearance that didn't sit well with her.
"The main advice that people wanted to give me was to change my look – to go simpler with my hair and the way that I dress," Parton said on the WorkLife with Adam Grant podcast, according to People. "Not to look so cheap, nobody was ever going to take me seriously, they would say."  
The 9 to 5 star had a certain image in mind when she began creating her splashy persona.
"The way I look and the way I looked then was a country girl's idea of glam, just like I wrote in my 'Backwoods Barbie' song," Parton remarked. "People wanted me to change, they thought I looked cheap. But I patterned my look after the town tramp. Everybody said, 'She's trash.' And in my little girl mind, I thought, 'Well, that's what I'm going to be when I grow up'."
Queen of Country didn't consider herself a 'natural beauty'
Parton explained how she wanted to pattern her appearance in a similar way to her extroverted persona, and didn't hold back when it came to her outfits, hair, and makeup.
"It was really like a look I was after," the Grammy winner said. "I wasn't a natural beauty. So, I just like to look the way I look. I'm so outgoing inside in my personality, that I need the way I look to match all of that."
In her 2013 book, Parton shared how she achieves her now iconic look.
"It's easy to look like me," Parton wrote in Dream More: Celebrate the Dreamer in You. "All you need is a stuffed shirt, wigs, high heels, and makeup. I describe my look as a blend of Mother Goose, Cinderella, and the local hooker."
Dolly Parton encourages people to stay true to themselves
While Parton clearly feels comfortable in her legendary style, she tells others to go with their gut and tailor their appearance in alignment with their true selves.
"I just like to shine – I like to be sparkly," she told Glamour in November 2019. "If you want to wear a lot of makeup or no makeup or a little makeup, if you want to wear a gaudy sweater like me, wear a gaudy sweater. If you don't, wear simple, beautiful stuff."
The Jolene singer added that staying true to yourself will show in more ways than just your physical image.
"I just think everybody should base how they live in this world with what they're comfortable with," Parton said. "I may make some people uncomfortable with the way I look because of their ideas about fashion and beauty. But if I'm comfortable in myself, not only in my own skin but in my own clothes, then something's going to radiate from me that's going to make other people feel comfortable with me."