Why Dolly Parton Parted Ways With Her Travelin' Family Band
After Dolly Parton finally left 'The Porter Wagoner Show,' she got a band of her own made up of family members. But she had to cut them loose due to quality issues.
After Dolly Parton left The Porter Wagoner Show, she set off to play with a band of her own. The band was made up of her own family members, their name: the Travelin' Family Band. Playboy Magazine called the work the band put out "almost disastrous." It wasn't long before Parton decided to part ways with the Travelin' Family Band, as difficult as it was. Here's what happened.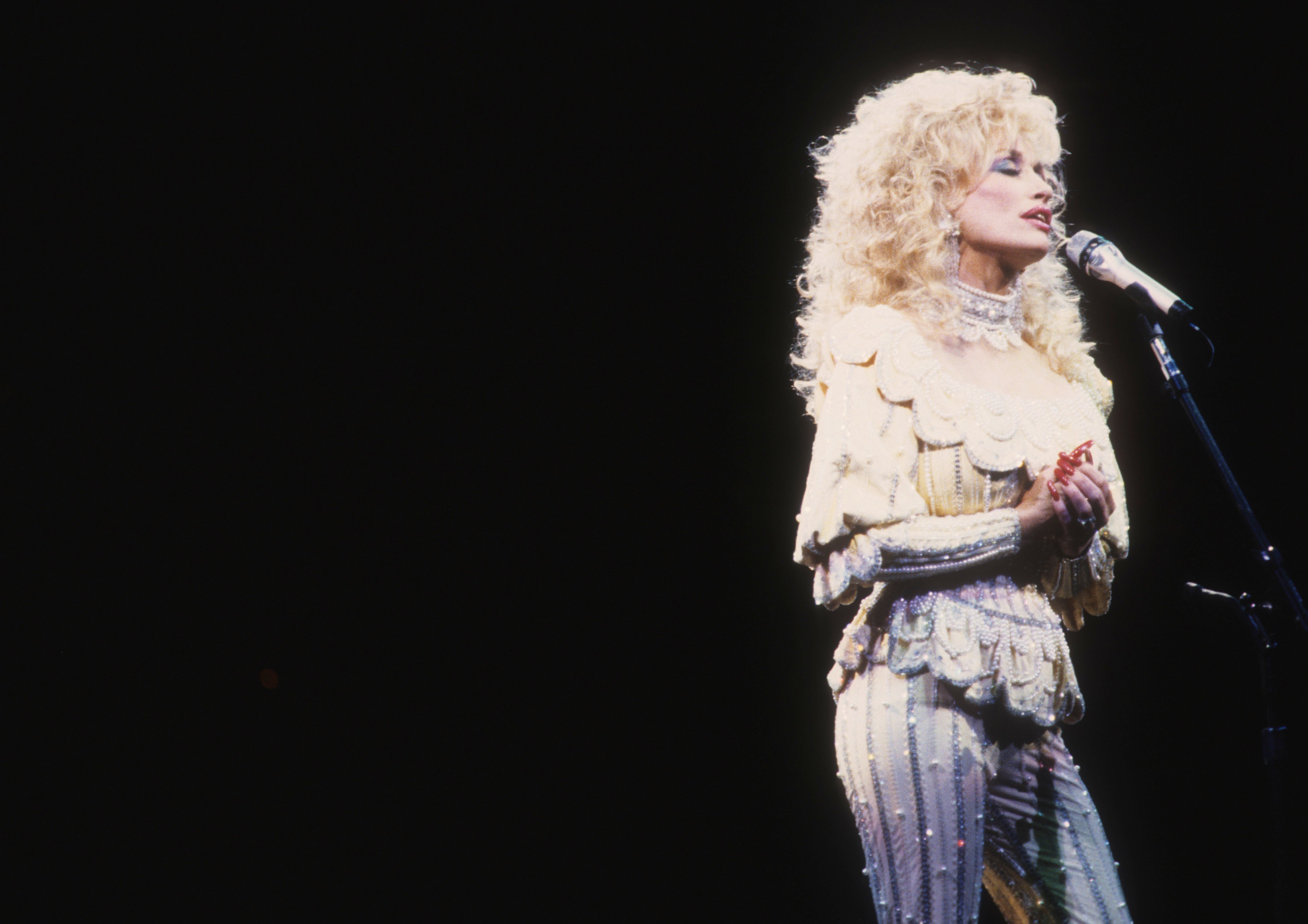 Dolly Parton's decision to leave 'The Porter Wagoner Show'
When Parton was asked to become Porter Wagoner's "new girl singer," she enthusiastically said yes. All of a sudden, she was making more money than she'd ever seen in her life and she had access to the audience she'd been dreaming of. But her end goal was never to be the girl in someone else's band. When she decided it was time to move on, Wagoner did not let her go easily. They had many heated arguments. Frustrated, she went home and wrote "I Will Always Love You." When she returned to sing it for Wagoner, he began to cry. He finally agreed to allow her to move on.
Dolly Parton's 'almost disastrous' Travelin' Family Band
When Parton parted ways with Wagoner, she didn't have a band of her own. But there were plenty of musicians in her family. So she teamed up with some of them and hit the road.
"It proved to be almost disastrous," Playboy published in 1978. "She and her Travelin' Family Band went from state fair to rodeo to high school gymnasium amateurishly managed and poorly booked."
Eventually, Parton decided to step back from her family band and re-evaluate.
"Making her most painful decision to date, she told her family it wasn't working out and took time off to put together a more professional band," wrote Playboy writer Lawrence Grobel. "She also hired a Los Angeles-based manager and public-relations firm, who saw enormous potential in this energetic and prolific woman."
The 'Jolene' singer was hurt by the press' coverage of her split from the Travelin' Family Band
When Parton decided to split from her family band, the press reported a big blowout. The decision was a difficult one for Parton. She never wanted to hurt anyone. She just wanted to put on a quality show.
"[The press] made it sound like I had fired my family," she told Playboy. "I did not fire my family. I had brothers and sisters and cousins in my group and I was really havin' to go through things I shouldn't have—poor lighting, poor sound, poor management, poor everything. I just decided I was goin' to quit for a few days, just stop everything and do some thinkin'. Because I won't let somethin' run me to a psychiatrist or to a doctor; I can take care of my own things, me and the Lord can talk it over."