Why Dolly Parton Refuses to Give Goddaughter Miley Cyrus Advice
Dolly Parton and Miley Cyrus are very close. In fact, Parton is Cyrus' godmother!
But despite their strong bond and similar careers in the entertainment industry, Parton refuses to give Cyrus any words of wisdom. Here's why Parton says she won't advise the Hannah Montana star.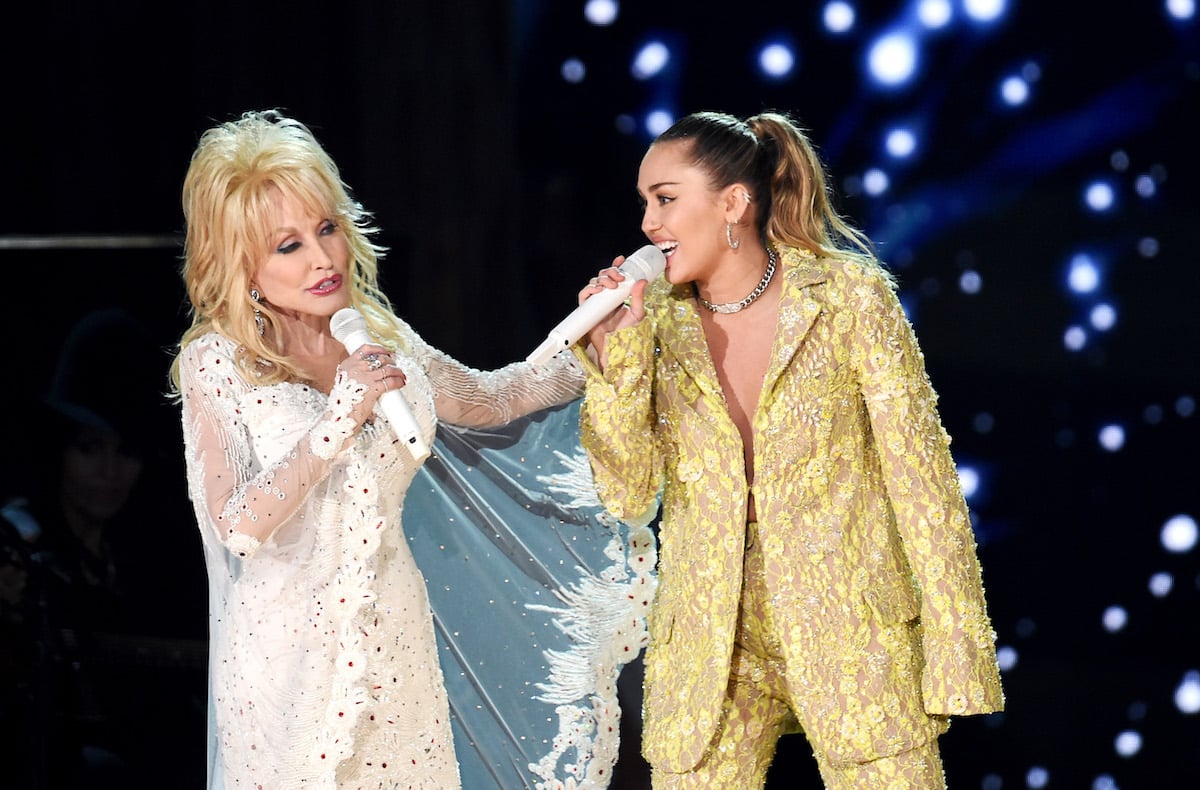 How Dolly Parton became Miley Cyrus' godmother
Technically, Parton is Cyrus' "unofficial" or "fairy" godmother. Parton has shared a couple of different versions of how she got the special title. 
"I'm her honorary godmother. I've known her since she was a baby," Parton told ABC in 2009. "Her father is a friend of mine. And when she was born, he said, 'You just have to be her godmother,' and I said, 'I accept.' We never did do a big ceremony, but I'm so proud of her, love her, and she's just like one of my own."
Miley Cyrus' father is country music star Billy Ray Cyrus, who co-starred with her playing her father on Hannah Montana.
But in a 2019 interview with SiriusXM's Just Jenny, Parton said that she asked Billy Ray Cyrus if she could be his daughter's godmother. 
"I worked with Billy Ray for all those years, when he had 'Achy Breaky Heart.' He worked with me on some shows we did in the early days. He opened some of my shows. We just got to know each other," Parton said.
"I wrote a song called 'Romeo' and had him in a video. We just kind of gelled because we're both country kids. We had a lot of fun just talking about that. And then when Miley came along, I said, 'She's got to be my fairy goddaughter.'"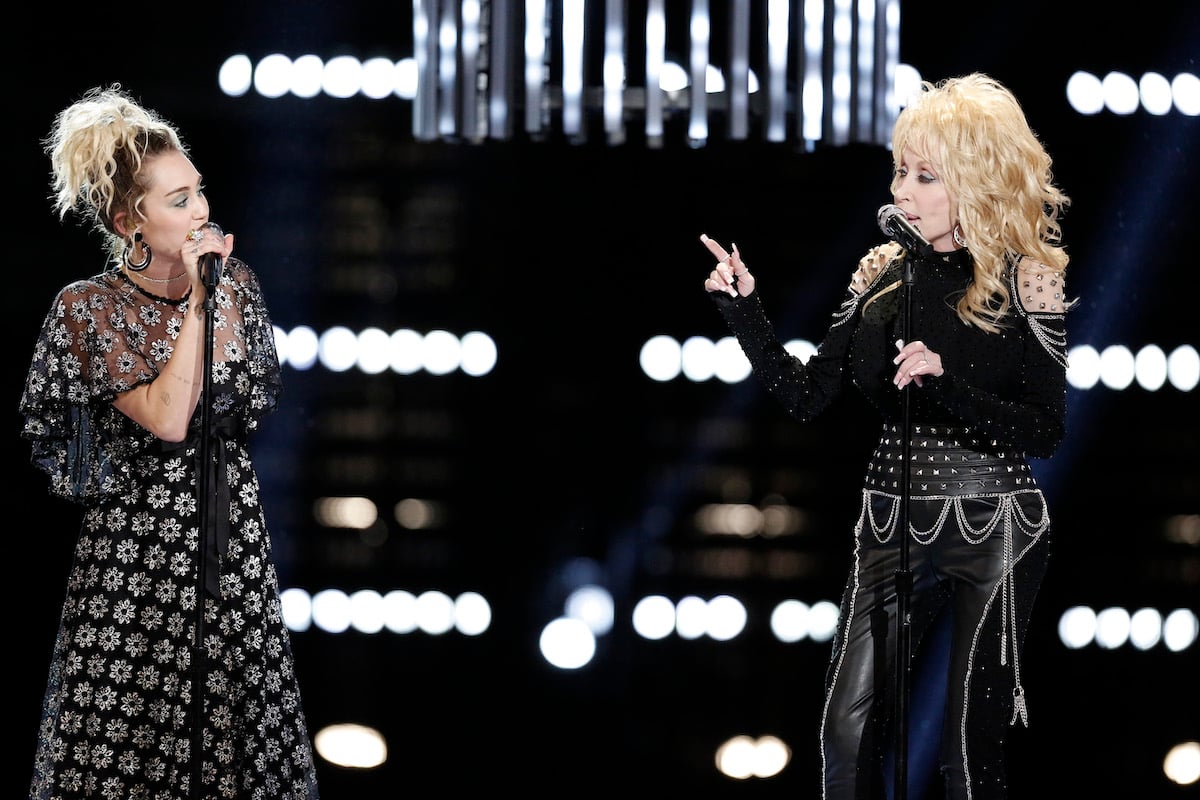 Dolly Parton won't give the 'We Can't Stop' singer advice
Although she adores her goddaughter, Dolly Parton refuses to tell Miley Cyrus what to do. 
"You can't really give advice," Parton shared with People in 2019. "Like I say, I have information, but it's really not right to try to tell somebody else how to live their life."
She continued to say that her goddaughter doesn't need any words of wisdom. "Who am I to tell Miley what to do? Lord, I've done everything, and what I ain't done, I intend to. She's going to do that, too. But Miley's smart; Miley knows what she's doing. I know we think she doesn't, and she might not every minute, but I still know that she's got good stuff in her."
Parton said that instead of giving orders or dispensing advice, she prefers to set an example. 
"I've told [Miley] some things that I think are valuable and that she uses, but I'd rather live an example. [I'd rather] be an example rather than just try to tell somebody to do this, do that because I don't think that's right. 
"Everybody's different. You've got your own journey. And some people are going to help you along the way, and they can kick a few rocks out of the road for you, but you got to walk it."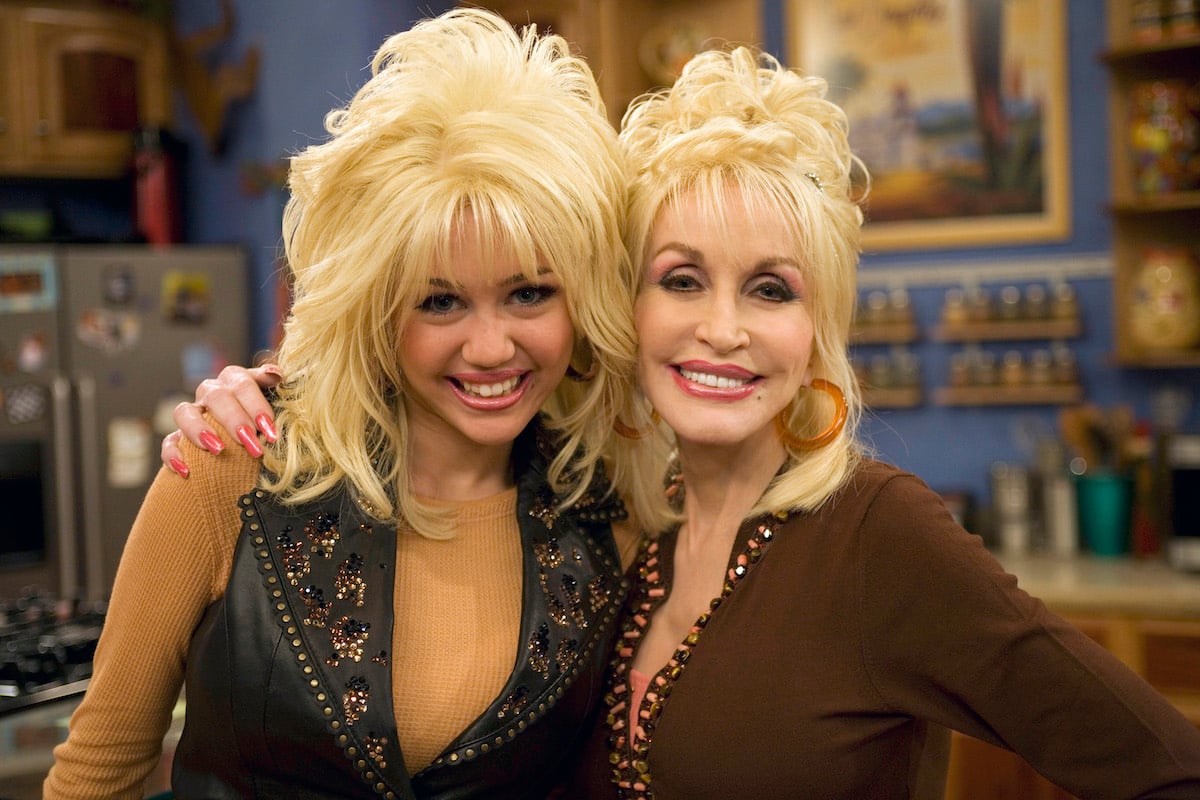 Miley Cyrus and the '9 to 5' singer gush about each other in interviews
Even though she won't give Miley Cyrus advice, Parton and her goddaughter can't stop praising each other in interviews. 
In the 2019 People interview where she said she couldn't advise Cyrus, Parton had nothing but wonderful things to say about the "We Can't Stop" singer. 
"Miley is so talented. Miley has such gifts, and I think she's gonna be great," Parton said. "Now other people say, 'You need to talk to Miley.' I say, 'No, I don't. Miley will be Miley, I'll be me, and everybody needs to do their own thing.'"
And the "Jolene" singer's admiration for Cyrus is undoubtedly mutual. The "Malibu" singer wrote a glowing essay about her godmother when she was named one of the most influential people of the year by TIME magazine in 2021. 
Cyrus wrote (via Today), "There's a theory that you shouldn't meet your heroes, but I wish everyone had the chance to meet Dolly Parton, because she's even better than your sparkliest dreams.
"She may be my fairy godmother, but I think she's that to everyone else too. I am happy to share her with the world."