Why Dolly Parton Started Dollywood
As a country music legend and well-known humanitarian, Dolly Parton is a household name for even those who are not country music fans. From hits such as 9 to 5 and Jolene, Dolly is also known for her theme park in her hometown, Pigeon Forge, TN.
Aptly named Dollywood, her growing theme park is a major employer for Sevier County residents and is a place that many Northeast Tennessee families and beyond visit each year. While the park has become a place where unforgettable memories are made, it all started because of Dolly's desire to give back to her hometown community. 
History of Dollywood
Nestled in the breathtaking Great Smoky Mountains, Dollywood is a must-visit theme park when visiting Pigeon Forge, TN. From rides, slides, music, southern food, and laughter, Dollywood truly is "fun for the whole family." However, the iconic Tennessee theme park was not always named Dollywood. The attraction began as a small spot named Rebel Railroad, then changed hands to become Goldrush Junction before being bought by Herschend Enterprises and renamed Silver Dollar City. It wasn't until Dolly showed interest in the amusement park in the mid-1980s when the company changed its name to Dollywood.
While the name has changed and the park has significantly grown over the past 30 years, the roots from the original park are still seen today with the park's popular steam engine train ride through the five-mile journey through the foothills of the Great Smoky Mountains. Other popular rides include the park's first rollercoaster, Blazing Fury, its first major coaster expansion, Tennessee Tornado, and white water rafting adventure, River Rampage. During your visit, you must also brave Daredevil Falls and Dollywood's recent thrill ride, Lightning Rod. 
Dollywood is a favorite for visitors of all ages, with the local eats to live entertainment shows and special events to all types of amusement rides. However, many may not know the one exciting secret hiding in a vault in Dollywood's DreamMore Resort. Dolly has a song locked in the vault that is to be released in 2045. 
Dolly started Dollywood to give back
Dolly has always been known for her generosity and willingness to help others. Therefore, it's not surprising that Dollywood is more than just a link to Dolly's successful career in the music industry. When she left Sevier County for Nashville the day after graduating from high school, she would never forget her roots. Tripster revealed that in a 2010 interview Dolly said, "I always thought that if I made it big or got successful at what I had started out to do, that I wanted to come back to my part of the country and do something great, something that would bring a lot of jobs into this area."  She even mentioned that her financial advisors advised her against purchasing the park because it was a risky move. Luckily Dolly stuck with her gut feeling and desire to give back to her hometown community. Today, many couldn't imagine Pigeon Forge without Dollywood, and the park continues to be a huge success, with new rides or attractions added each year. 
Known for her heart of gold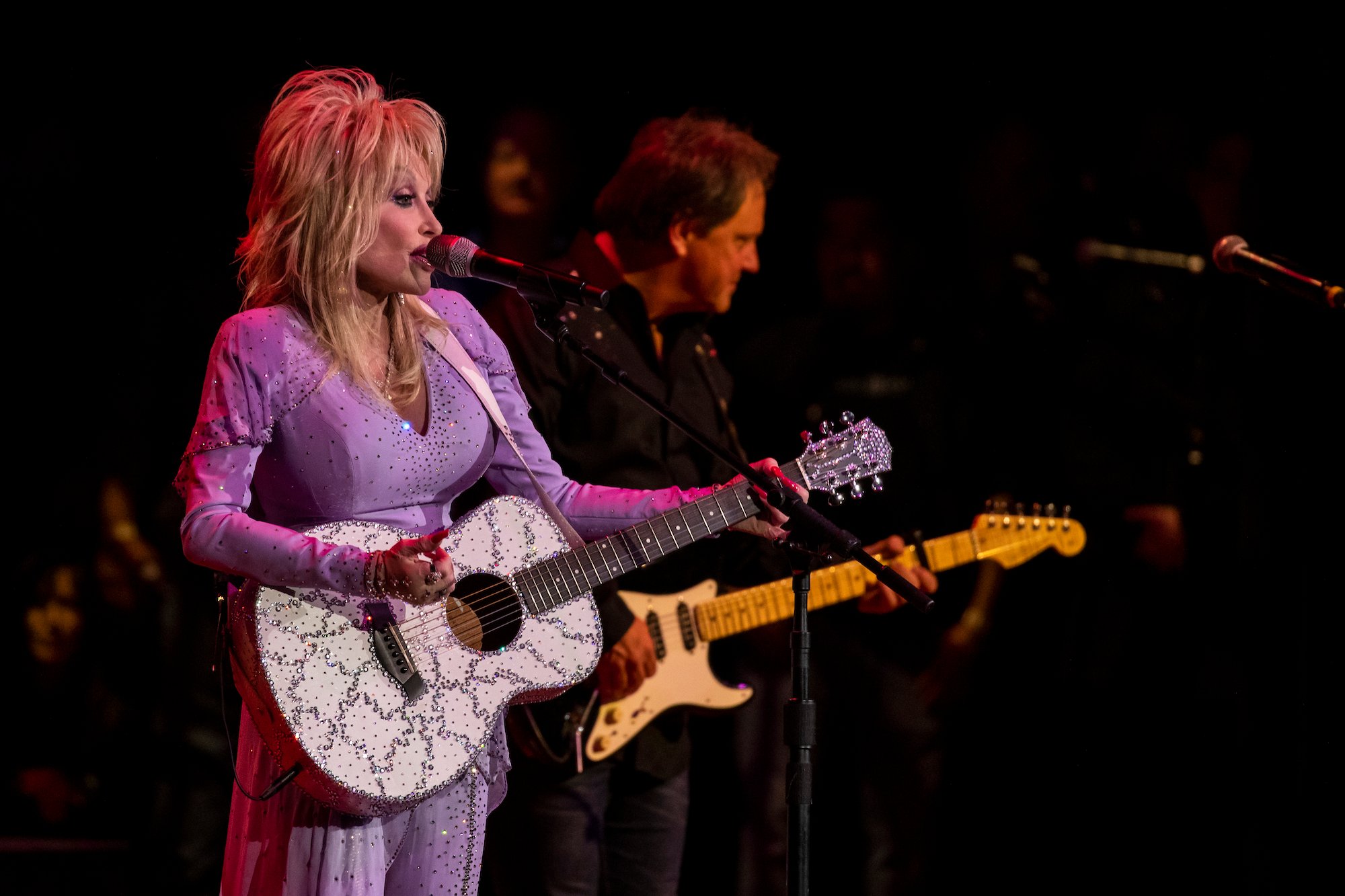 Staring Dollywood in an attempt to give back to Sevier County is not the only time Dolly has shown her heart of gold. She also created the Dollywood Foundation and her Imagination Library to help promote literacy in young children, offering free high-quality books to children from birth to age five. Other ways she has shown her charitable efforts is by raising money for several causes and making donations, such as pledging funds for the construction of a hospital and cancer center in Sevierville. The award-winning singer also dedicated an area in Dollywood as a bald eagle sanctuary to preserve the majestic birds.