Why Dolly Parton Takes Being a Businesswoman So Seriously: 'I'll Work 'Til I Fall Dead'
Dolly Parton plans to 'work 'til I fall dead.' She's 75 years old and doesn't plan on slowing down anytime soon. Here's why.
Dolly Parton is one of the biggest stars in the world. She's a prolific songwriter, a show-stopping performer, an actor, and a beloved philanthropist. In addition to all that, there's the whole Dolly Parton Empire. She has a theme park, perfume, clothing, kitchenware, the list goes on. Parton is a dedicated entrepreneur, and an incredibly successful one at that. Here's why, along with being one of the most successful artists of her time, she plans to "work 'til I fall dead."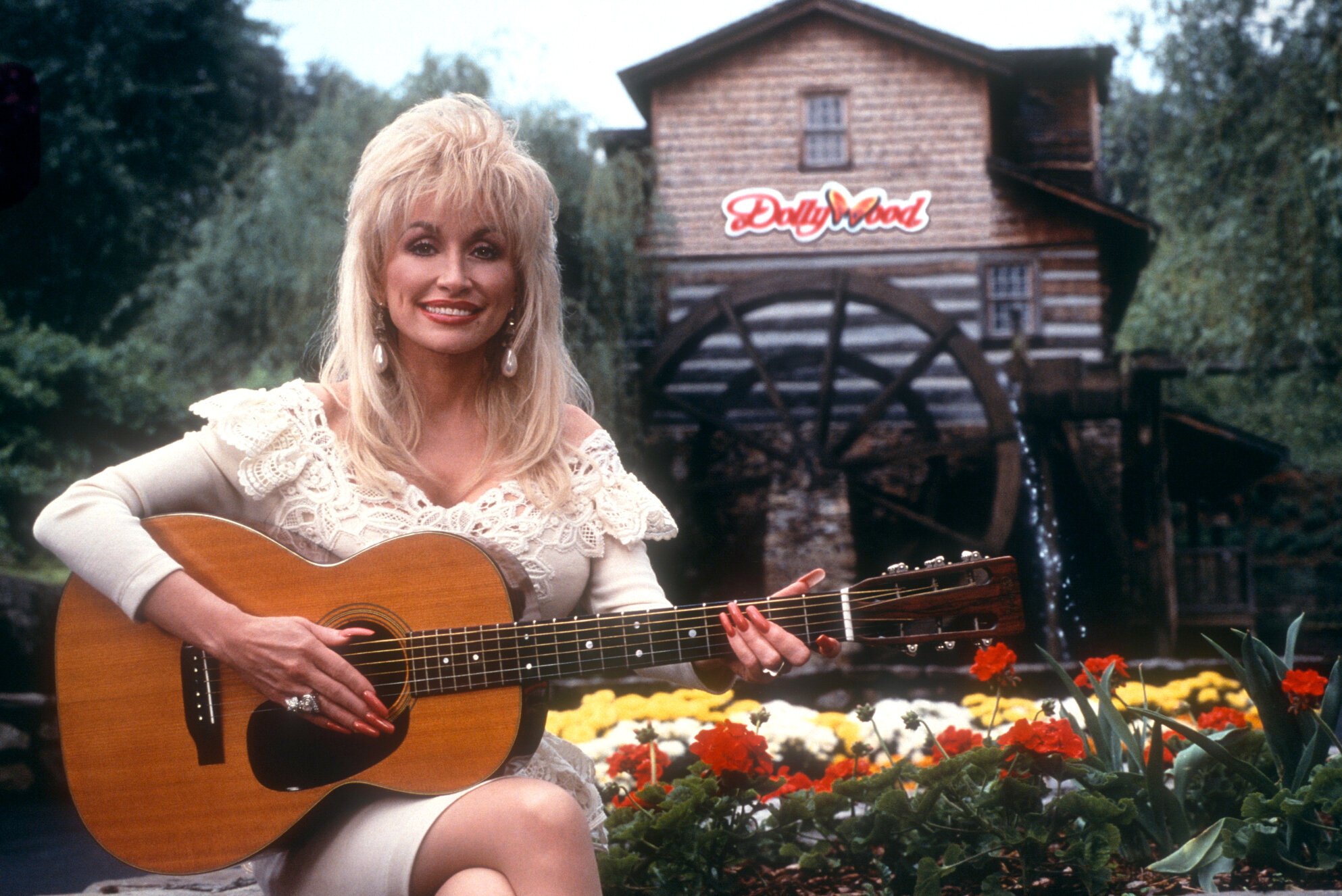 Dolly Parton grew up poor
Parton grew up in the Great Smoky Mountains of East Tennessee. She has 11 brothers and sisters and two very hard-working parents. They lived in shacks without any running water or electricity. They got by, but it wasn't always easy.
"It's never easy, no matter where you grow up," Parton wrote in her 2020 book, Dolly Parton, Songteller: My Life in Lyrics. "But to really maneuver that brood of kids, in that part of the world, with no real money coming in, just trying to survive without dying in the winter of pneumonia or worse, it's a lot to think about, a lot to write about, a lot to be grateful for."
Dolly Parton's father inspired her work ethic
Parton's father, Robert Lee Parton, was a farmer. He died at the age of 79 in 2000.
"My daddy was so precious," she wrote. "He really did make his living by the bend of his back and the sweat of his brow."
Parton has endless good things to say about her father. Though he was "always kind of ashamed" of not being able to read and write, his daughter thought it was nothing to be ashamed of. She thought the world of him.
"Daddy raised that whole family on his brains and hard work," she wrote. "He was such a smart person. I always thought that if Daddy had an education, there's no telling what he could have been. Because he knew how to barter, he knew how to bargain. He knew how to make everything work, and he knew how to count money. He knew exactly what everything was worth, how much he was going to make from that tobacco crop, what he could trade, and how he could make it all work."
'I work for my family'
When Parton set out for Nashville after graduating high school to pursue her dream of becoming a famous musician, she wasn't worried about not having enough money to stay afloat.
"I didn't know what was awaiting me," she wrote. "I didn't know what I was going to do. But I knew I didn't have to worry about being poor, because I couldn't have been any poorer than we were there at home."
Parton knew she could always come home again, that she'd always be welcome. But she didn't want to return to the Great Smoky Mountains without something to show for it. Of course, she didn't return empty-handed.
All these years later, Parton doesn't plan on hanging up her rhinestoned work boots any time soon. She's her daddy's daughter and wants to work for her family for the entirety of her life, just as he did.
"The biggest reason that I work is for my family," she wrote. "I want to be there for them, just like Daddy. I'll work 'til I fall dead, just like my daddy. And I work for my family, just like my daddy. Daddy was very, very special."