Why Don't the Kardashian-Jenners Post About Their Partners on Instagram Very Often?
While many Instagram-famous people fill their pages with picture-perfect romantic snapshots of themselves posing with their significant others, the Kardashians and Jenners do not. They Never really have.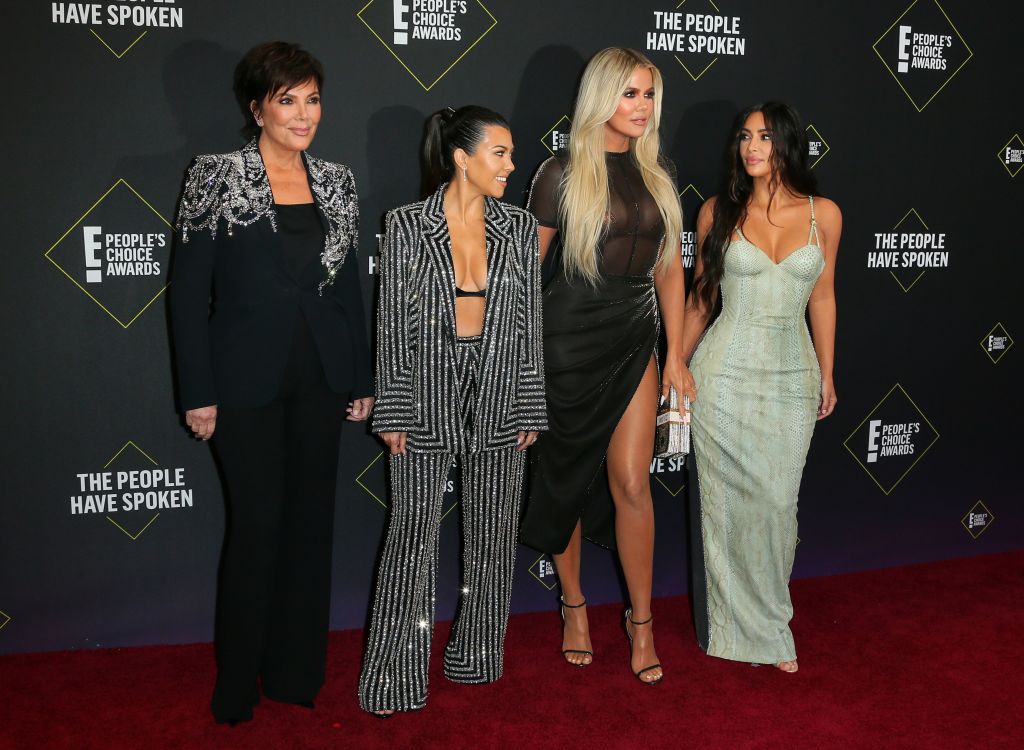 How often Kim, Kourtney, and Khloe post about their significant others
Kim Kardashian West probably posts the most photos of her partner, Kanye West, on her Instagram. But, again, compared to other influencers she doesn't post romantic shots very often. Here and there Kim will post a photo of her and her husband at an event or spending time with their children. But if an Instagram user scrolls through Kim's page, they'll mostly see solo shots, many of which promote her various businesses.
Kourtney Kardashian and Younes Bendjima just got back together recently, but even when they were a couple previously, the reality star didn't post much about her relationship.
A source told People that "in the past, Kourtney was very happy dating Younes and she feels the same now. They took a long break because Kourtney felt that she couldn't trust him. He is trying to convince her that she can though….Not only was Younes a great boyfriend, he was also great with Kourtney's kids. They really like him. It's never easy being a single mom and dating. And Kourtney knows this. It seems she is giving Younes another chance. And she seems very happy about it."
When Khloe Kardashian was with Tristan Thompson he wasn't all over her Instagram, either. Though, now, he can be seen commenting all over her Instagram. Some sources say he's trying to win her back.
"Tristan hasn't given up on Khloé and is always playing mind games with her," a source told In Touch in September. "She is too easy on him and can't be cold to him because she always wants to keep a happy home for True. That's why she can never completely cut him off."
Kylie Jenner used to post some Travis Scott content; Kendall Jenner never posts about who she's dating
When Kylie Jenner was with Travis Scott she posted photos here and there of her man, especially sweet shots of him with Stormi. Of course, later in their relationship, she posted less and less.
Kendall Jenner has dated her fair share of people, but you wouldn't know it by looking at her Instagram.
In an interview she did with Vogue Australia, Kendall spoke about why she doesn't like to be public with her relationships.
"A relationship is only meant to be between two people, and the second you make it the world's business is when it starts messing with the two people mentally," she said. "Like, once everyone is let in, you're letting all these opinions into your relationships, and I don't think that's fair."
"I'm very young and right now," she continued. "I feel like relationships aren't always super-certain, and I don't want to bring too much attention to something if you don't really know long-term."
Why don't the Kardashian-Jenners post about their partners?
The reality family probably keeps their romantic lives off of Instagram for a few reasons. They share so much of their lives on TV–maybe they want to keep something private. Romantic relationships are personal and, like Kendall said, "once everyone is let in, you're letting all these opinions into your relationships."
Another reason the Kardashian-Jenners may not post about their partners very often is because they're posting so much about their businesses. Even a selfie is a promotional shot, in a way. In addition to the actual businesses they run, they manage their personal brands. The Kardashian-Jenners keep a lot of their Instagram posts business-related; it's nothing personal (to the partners).