Why Don't We Hear More From Beyoncé?
Beyoncé is one of the most iconic women of this generation. She's created an empire all her own thanks to her captivating personality, exceptional business practices, and undeniable talent. There is just something about Bey that makes people love her, and love to hate her.
Despite the clout the "Run the World" singer has, fans rarely catch her ranting and raving on social media or sharing her opinion in interviews. So, when an interview popped up on Twitter fans couldn't help but share it with enthusiasm.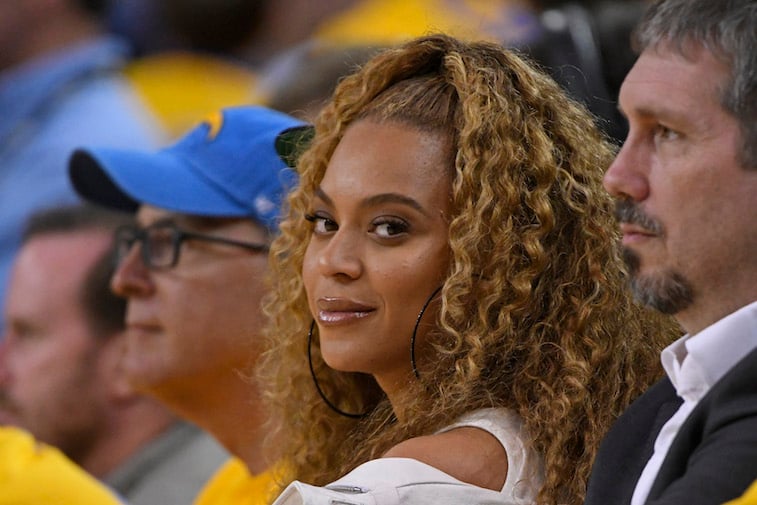 Behold the rare Beyoncé interview
Recently a short video interview featuring everyone's favorite singing Queen has been making its rounds on Twitter. The video starts out with Bey talking about her experience at the WACO Gala. It's a significant event because it's the ONLY red carpet event that she gets to enjoy with her family by her side.
The video shows her, Jay-Z, and their beautiful daughter all adorned in The Lion King themed attire. Beyonce was of course fitted in an outfit inspired by the unforgettable female huntress, Nala.
The interview doesn't stop there though; it delves into talk about her mother, her inspiring work, and the impact she had on her becoming the woman she is today.
She also talks about being black and finding empowerment in that blackness as well as the joy she gets out of seeing and supporting other young black artists. Her legion was so ecstatic about the interview that it currently has over 13,000 retweets and 40,000 likes.
Why are fans so excited about Beyoncé's mini-interview?
Beyoncé's legion is nothing to mess with. She has an insane amount of dedicated followers who eat, drink, and breathe everything Bey. From her latest album to her Netflix special Homecoming, everything she puts out is to be revered. But there is something extra special about this less than three-minute interview.
Yes, the quality is phenomenal and Bey's words are extraordinarily inspiring, but it's the rarity of it that makes it unique. Throughout her 20+ year career, the wildly successful singer has made it a point to give very few interviews. Not only that, but she's also not as active on social media like some of her counterparts.
This makes moments like these a rare opportunity to get a look into the mind of one of the top female performers in the world.
Why isn't Beyoncé more active on social media?
Being the Queen Bee means Beyoncé is one busy, busy woman. In 2013, the Lemonade singer opened up about her struggle to find a balance between her personal and professional life. The woman to wrangle her in for such a rare interview was none other than Oprah Winfrey, not surprising considering they are two of the most powerful women of color in the world. In order to make the most of her blossoming career, Bey has opted to focus her energy away from social media.
During the interview, Beyoncé admits that she consciously chooses not to follow the trends and stays away from social media. She simply doesn't have the time and believes it isn't the best use of her energy.
Winfrey eventually brought up a previous statement of Bey's where she spoke about how it's a delicate procedure to figure out how much to 'give away.' There are many celebrities who use social media to connect with their fans, but Beyoncé feels giving too much away results in people losing their mystique — an essential part of being a successful public figure.
The top-notch performer also told Winfrey that she enjoys expressing herself solely through her music. Perhaps it's this line of thought that has helped her release wildly successful albums and sell out countless tour tickets nonstop.