Why Doris Day's Son Feared He'd Be Charles Manson's Next Victim
In the Quentin Tarantino movie Once Upon a Time in Hollywood, a fictional actor (played by Leonardo DiCaprio) struggles to cope with changes in the film industry and the culture at large. As he makes his rounds, he becomes aware of a group hanging out at Spahn Ranch in L.A.'s canyons.
That group was living a commune lifestyle there and called Charles Manson its leader. In 1969, Manson sent his followers down to a mansion on Cielo Drive with orders to kill. That night, they killed a pregnant Sharon Tate (played by Margot Robbie in the film) and four others.
As news of the horrific slaughter spread around the world, actors and other Hollywood celebrities wondered if they might be next. The list included Beach Boys drummer Dennis Wilson and Terry Melcher, the son of Doris Day.
Melcher, who worked in the music business, had good reason to fear the Manson Family during those years.
Melcher declined to give Manson a record deal after his audition.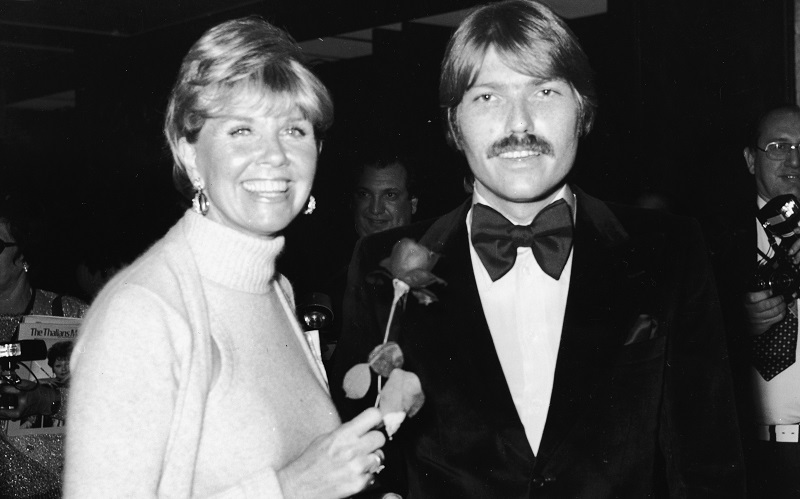 By the late '60s, Melcher had built a strong reputation in the record industry for his work producing The Byrds and other California rock acts. He'd also befriended several members of the Beach Boys and performed backing vocals on Pet Sounds (a favorite album of Paul McCartney's).
When Dennis Wilson introduced Manson to Melcher, the cult leader and his followers were living at Wilson's house on Sunset Boulevard. As a producer, Melcher was always on the lookout for new talent and had Manson audition for him.
Melcher decided against signing Manson, but he did become interested in his life on the commune. In fact, he considered making a documentary about the Manson Family and visited them at Spahn Ranch on more than one occasion.
Melcher also invited Manson to his home on Cielo Drive — the same house where the murder of Tate would occur in '69. But they had a falling-out after an incident at Spahn Ranch.
After the Tate murder, a Manson follower said Melcher should be afraid.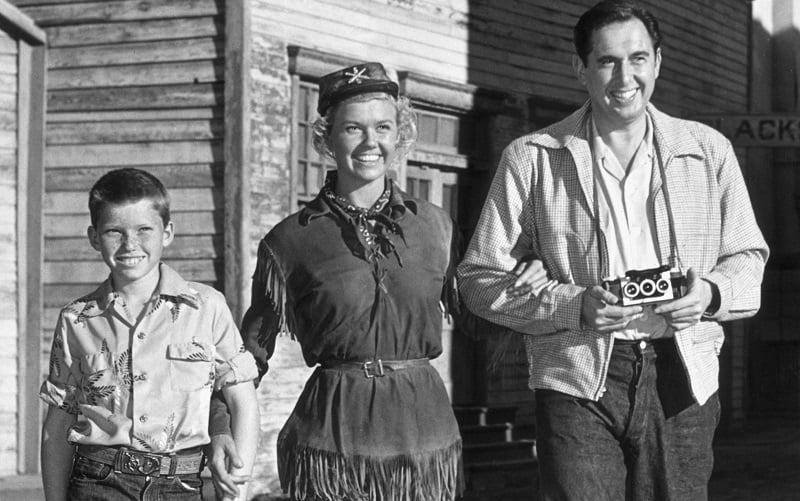 Even after declining to sign Manson, Melcher remained in touch with Manson. But that changed after Melcher witnessed the ex-convict's fight with a stuntman at Spahn Ranch. From that point on, Melcher avoided him and moved out of the Cielo Drive property.
Though it took several months, L.A. police finally connected the Tate murders to Manson and his followers. As The Telegraph noted in Melcher's obituary, one of Manson's murderous gang members said the Cielo Drive massacre was carried out "to instill fear into Terry Melcher."
With that comment, Melcher didn't need a second warning. He hired a bodyguard and became so terrified Manson's followers would kill him that he needed psychiatric treatment.
Following his testimony at Manson's murder trial in the early 1970s, Melcher held onto that fear. However, Manson went to jail for life and Melcher continued his work in the music business. He eventually died of natural causes (complications of melanoma) in 2004.
Also see: Doris Day: How Much Was the Screen Legend Worth at the Time of Her Death?