Why 'Downton Abbey' Star Elizabeth McGovern Chose Her Career Over Ex Sean Penn
Elizabeth McGovern is best-known for her role on the series Downton Abbey, Cora Crawley, or the Countess of Grantham. What's not as well known is her past with movie star Sean Penn. Why did McGovern choose her career in acting over her former relationship?
Who is 'Downton Abbey' cast member Elizabeth McGovern's husband and how many children does she have?
Downton Abbey star McGovern married to British film director and producer, Simon Curtis in 1992. McGovern and Curtis, who are still together, have two daughters named Matilda and Grace.
McGovern's professional career as an actor began at the American Conservatory Theater in San Francisco. From there, she went to the Juilliard School in New York City, where she continued to study Drama. While she was there, McGovern was offered a part in her first-ever movie part: Ordinary People. The Oscar-winning film, starring Donald Sutherland, Mary Tyler Moore, and Timothy Hutton, was directed by Robert Redford.
The following year, McGovern earned herself an Academy Award nomination for Best Supporting Actress after appearing in the film Ragtime.
"I was thrilled to be nominated for an Oscar," the Downton Abbey star told the Independent, "but there was a part of me that thought, 'I'm not sure I deserve this yet.'"
McGovern moved on to leading roles in movies with Hollywood stars like Robert De Niro (who she worked with on Once Upon a Time in America) — as well as Sean Penn.
Elizabeth McGovern and Sean Penn met on the set of 80s movies
McGovern met Penn on the set of Racing with the Moon in 1984 at the age of 23. The two actors fell in love, and decided to get engaged. However, the future Downton Abbey star eventually decided to focus on her career in theater, and she left for New York.
According to McGovern, the relationship with Penn was "exhausting." She hasn't wasted time reflecting on what might have changed had the couple stayed together.
"Another life," she told the Daily Mail, laughing. "Another story. I'm very happy with the choices I've made."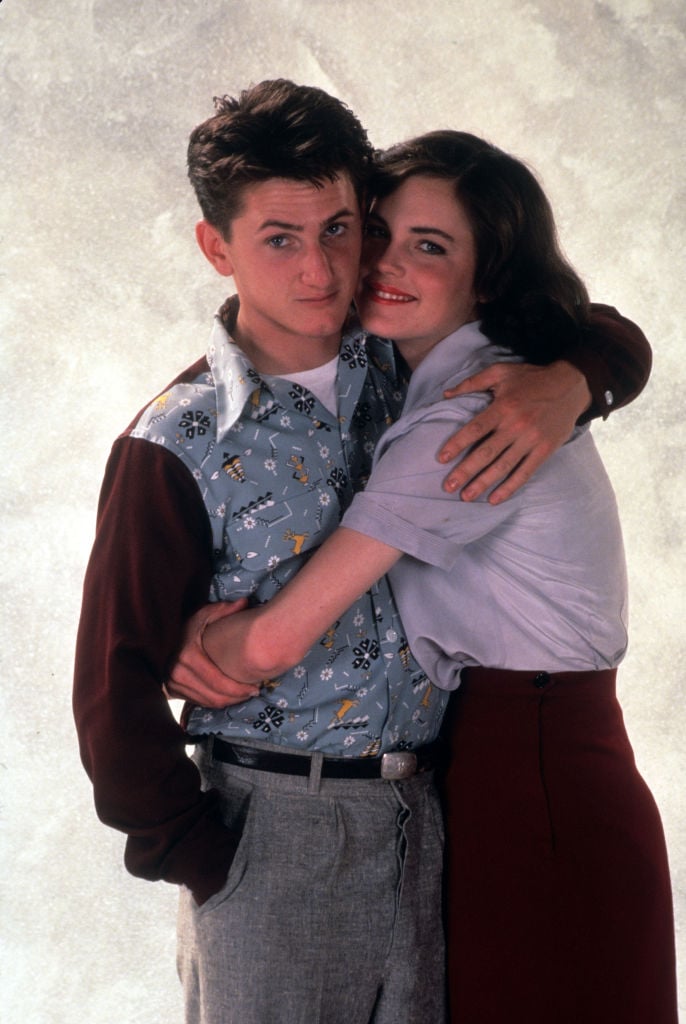 RELATED: Who is 'Downton Abbey' Star Elizabeth McGovern's Husband and Who Did She Almost Marry?
McGovern chose her theater career over her ex-fiance
For McGovern, leaving Hollywood felt like the right choice.
"I didn't think I was throwing a career away," she told the Daily Mail. It wasn't exactly mainstream for actors at the time, but the Downton Abbey star felt it was right for her. She told the publication:
Back then it was almost unheard of for a Hollywood actress to want to do theatre because the aspiration was always to be a movie star, but none of that stuff ever bothered me – I just wanted to do interesting work. I never found anything about that Hollywood lifestyle in any way compelling so to leave it just seemed the right thing to do. I wanted to find out more about life. Los Angeles is a small place focused on one thing – movies – and I wanted to see something different.
RELATED: These 2 'Downton Abbey' Cast Members Have Been 'Married' on 3 Different TV Shows
Overall, her very acting career has been a success; McGovern feels blessed to have made the choices she made.
"I think I was the lucky one to do what I did," she explained.