Why Drake and Future Were Spotted Working in a Fast Food Restaurant
Fans were more than a little confused when they spotted Drake and Future behind the counter of a fast-food restaurant. They're both professional rappers, worth millions, so why would they be working a minimum wage job? It turns out they had a very good reason — one that hints at many good things to come from this rapping duo.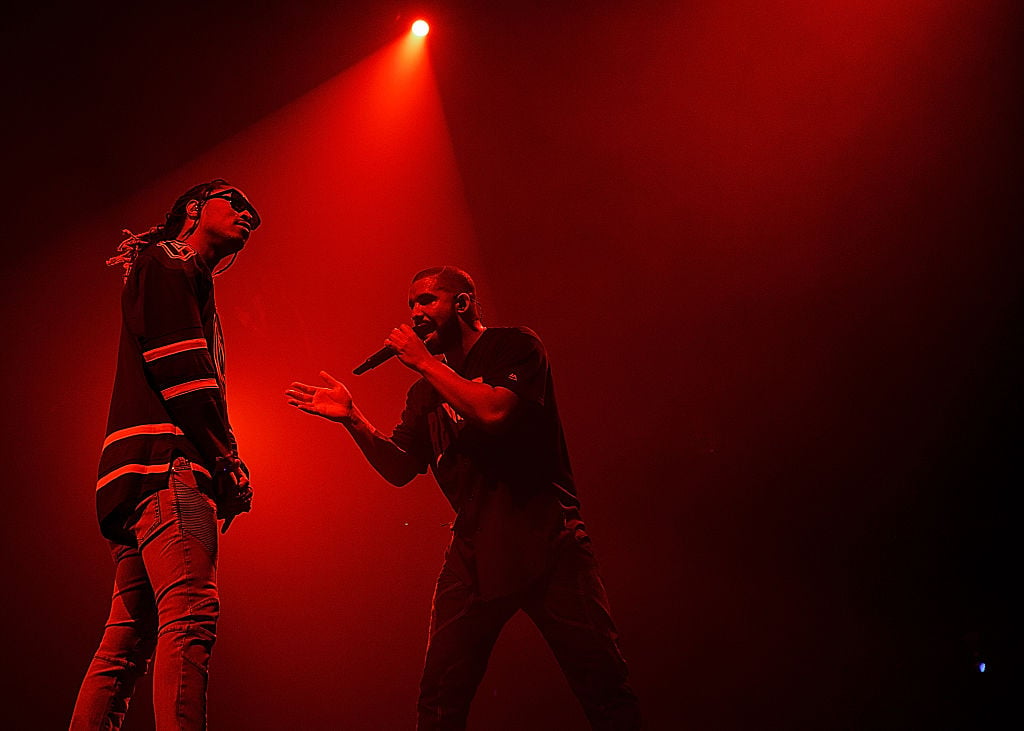 Why were Drake and Future working fast food?
Last month, a fan posted a video to social media which caused quite the stir. In the video, you can see both Drake and Future behind the counter, and wearing a uniform of a local fast food restaurant. The caption read, "Drake & Future were spotted shooting a music video serving McDonalds."
Fans immediately wanted to know what that meant and they didn't have to wait long. This month, a new music video was released from the artists, titled, Life Is Good. The catchy song features a video with the rappers working service jobs, like a mechanic, an electronic salesman, a trash collector, and yes, fast-food. 
The song is a welcome addition to the growing list of collaborations between the two artists. In 2015, Drake and Future released a popular mixtape titled What a Time to Be Alive. At the time, it debuted at number one on the Billboard 200 chart, and fans have been eagerly awaiting more projects from the duo ever since. In fact, some believe the new video, Life Is Good signals the upcoming release of a part two to their previous collaboration.
Drake and Future have been hinting at new music
Ever since the release of What a Time to Be Alive, fans have been waiting for more music from Drake and Future. The rappers know they can create a lot of hype, so they've been teasing fans with the potential release of part two for months. According to Meaww, last year, Future joined Drake during some of his Europe tour as a guest artist. After the performance, both artists teased a possible part two.
With the recent release of this latest track, Life Is Good, fans are even more eager for a part two, and we know that this recent song isn't the only track the duo has completed so far. Earlier this month, another track from Drake and Future called I Know was leaked online, before quickly being taken down. 
According to comments on Twitter, fans loved I Know. One person even called it the "best leak of the year." Comments about Life Is Good mirror that excitement and the track is quickly moving up the charts.
Will Drake and Future release What a Time to Be Alive 2?
Both Drake and Future have been extremely busy this last year. Future has been busy promoting the album he dropped at the beginning of 2019, The Wizrd, while Drake has been on tour throughout Europe. Fans aren't sure when the duo has had time to hit the studio to work on a part two, but they've been hinting strongly that the project may already be finished. 
With all this in mind, we're assuming that 2020 will be the year for What a Time to Be Alive 2. It will probably include Life Is Good, I Know, and several other tracks to complete the album. Fans can't wait for this release and there's no doubt it's going to be a hit.