Why Dwayne Johnson Didn't Follow His Dreams of Becoming a CIA Agent
Dwayne Johnson is one celebrity that has had an unlikely but consistent rise to stardom throughout his life. From his beginnings as a third-generation professional wrestler in his family, he has never once seemed to falter in his climb to the top. Now that he's a world-renowned movie star, a best-selling author, and a growing family it may seem like The Rock has it all, but in his early life, there were other dreams that Johnson had hoped to pursue. But for the advice of a college professor, the now superstar celebrity would've been happy to chase a life as a CIA agent.
The early career of Dwayne Johnson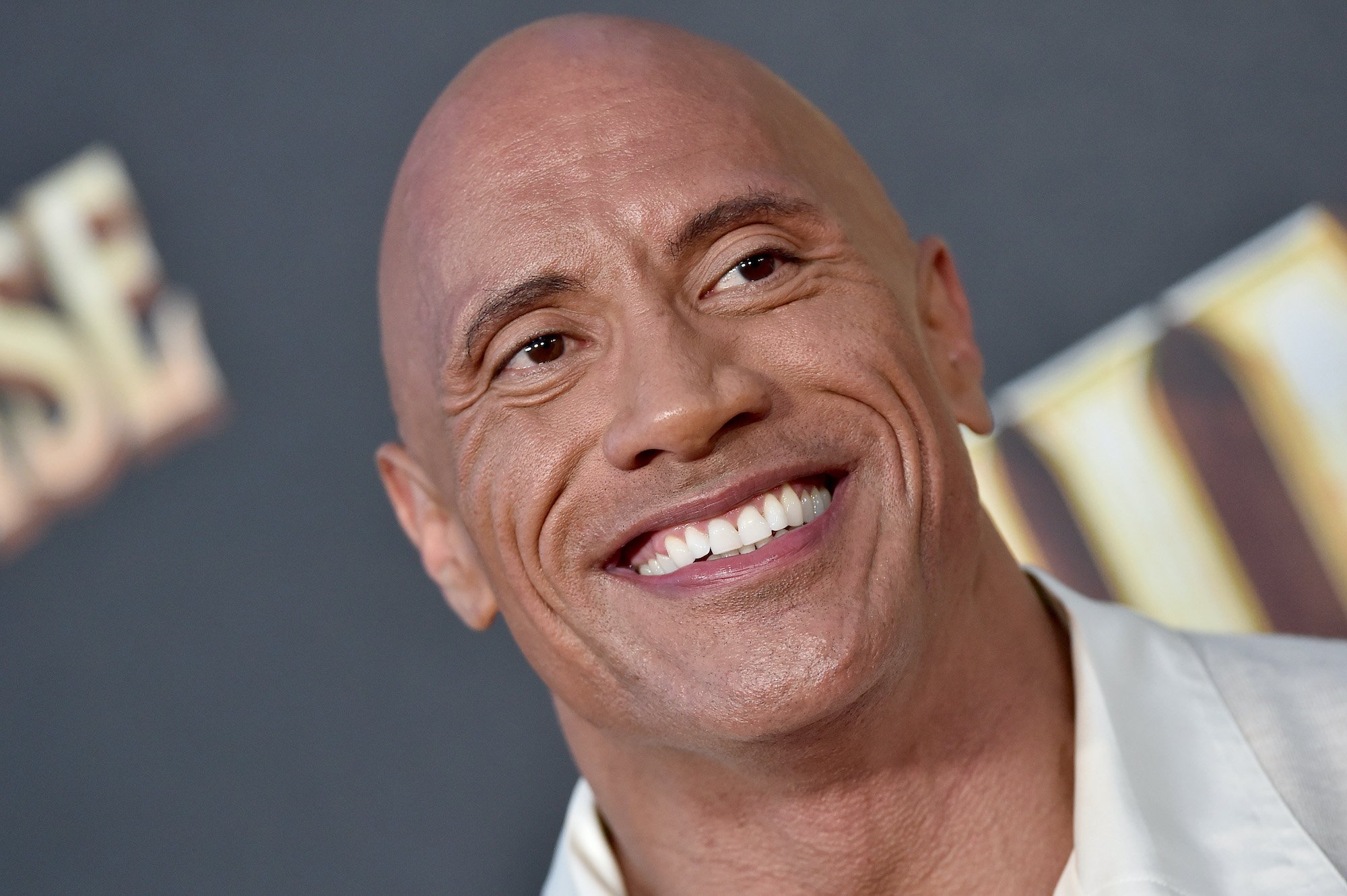 Johnson grew up with wrestling an ever-present force in his life. His father and grandfather were both professional wrestlers, which made him a member of the proud tradition of the Anoa'i family of wrestlers, a group of professional wrestlers of Samoan descent according to Sportskeeda.
Johnson didn't jump straight into wrestling, despite his father starting his training shortly after retiring himself. Johnson opted to devote his youth to football instead though and ended up getting a full scholarship to The University of Miami.
He had talent on the field but just failed to get picked up in the NFL. He'd later recounted how he felt failing to make it in the football world in an interview according to Biography.com. "So in my head, that was it. I've got my ticket," Johnson recalled. "I get goosebumps now just thinking about it. I'll make it, make money, my parents can move out of their apartment. This is it." His football career never took off though, and the star turned to the family business of wrestling, making his debut for the WWE in 1996.
Not quite CIA material
While his pro football career may have never taken off, Johnson got something he desperately was after from his days on the field– a college education. Originally, he was interested in a position at the CIA and started taking criminology classes. As he got deeper into the program, however, and learned more about what that kind of career entailed, the dream got a little fainter. "My criminal justice professor and advisor (Dr. Paul Cromwell) convinced me that the best operative I could become for the agency is one that also had a law degree," Johnson recalled in 2018 on his Instagram.
Johnson may have been committed to the dream of being a CIA agent, but a law degree was a pretty high bar at that point in his life. "I thought that's a great idea, until I realized no respectable law school would ever let me in with my pile of steaming s**t grades. End of story." he also commented on the social media site.
10-year plan
Despite his overwhelming success in multiple industries, it seems that Johnson has certainly suffered some major setbacks in his career. He actually did plan his meteoric rise to the top though, and then orchestrated it beautifully with determination, hard work, and a positive attitude.
In a long testimonial video on his Instagram in 2020, Johnson describes formulating a plan at the sunset of his wrestling career. "I wanted to have a real long-lasting career that had weight, that had value," he stated, before discussing the 10-year plan he put into place to make his dreams reality. "I wanted to be the number one man in the world of Hollywood in terms of box office draw."
According to Business Insider, Johnson's movies have brought in over $10bn worldwide, so he can't be far from that top spot he was after now. While the CIA may be missing a potentially great agent without The Rock on their side, hopefully, the agency also agrees that Johnson is right where he should be.