Why Dwayne Johnson Received $7 From a High School Senior and How He Responded
Dwayne Johnson has been speaking to his fans throughout the coronavirus (COVID-19) pandemic. He's been sharing videos on his social media platforms, from workouts to calls for social justice. On June 15 he shared a letter from a high school senior and gave her something in return. 
A simple request of Dwayne Johnson
In the video, Johnson read from the letter Lorraine Angelakos sent him. She asked Johnson to be her Pompano Beach High School's class of 2020 commencement speaker. 
"My graduation will be May 29, 2020," Johnson read. "You're probably saying 2020? Yes, 2020. A guy of your caliber is booked years in advance. I wanted to possibly see if you're available and if you would consider addressing my senior class."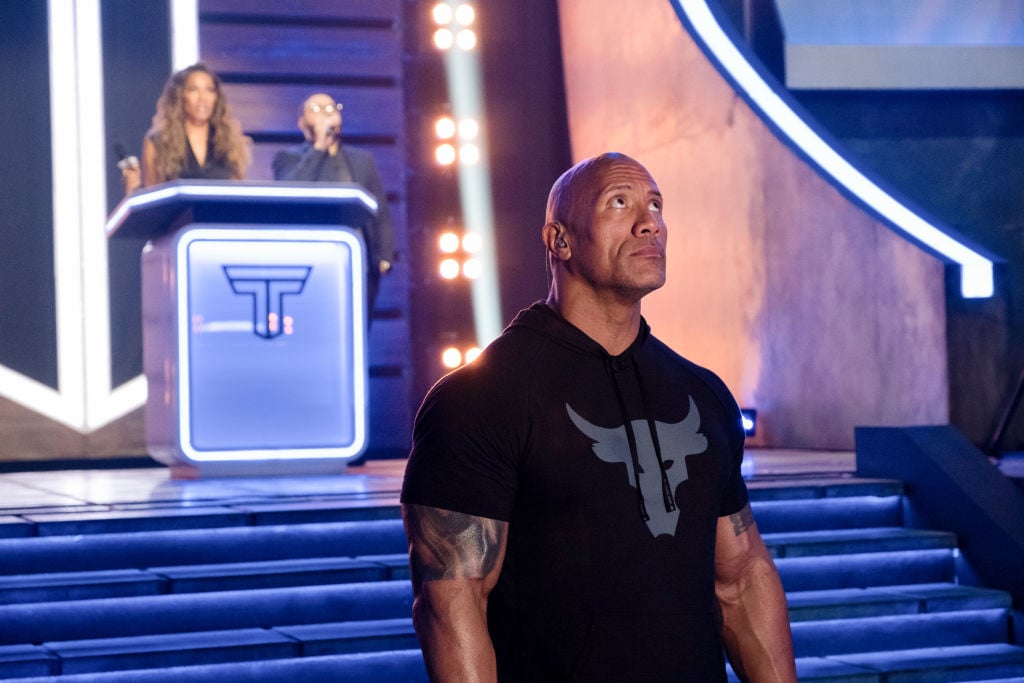 RELATED: Dwayne Johnson Tells 'All Lives Matter' People Why They Must Say Black Lives Matter Now
Reading the letter further, Johnson said it was the way Angelakos approached him that made him consider it. 
"When I got this letter, it knocked me off my feet," Johnson said. "It sat me down because it's not what Lorraine is saying it but it's how she's saying it. The timing of this, the way the universe works, by the grace of God, kismet, how this letter came into my life."
Lorraine Angelakos offered to pay Dwayne Johnson to speak 
Celebrities typically require a fee for speaking engagements. Angelikos was prepared to meet Johnson's request.
"We are willing to fundraise to bring you to speak," Johnson read from the letter. "Please advise on what your requirements are, travel, food, etc."
Johnson joked that the food alone would be out of their price range.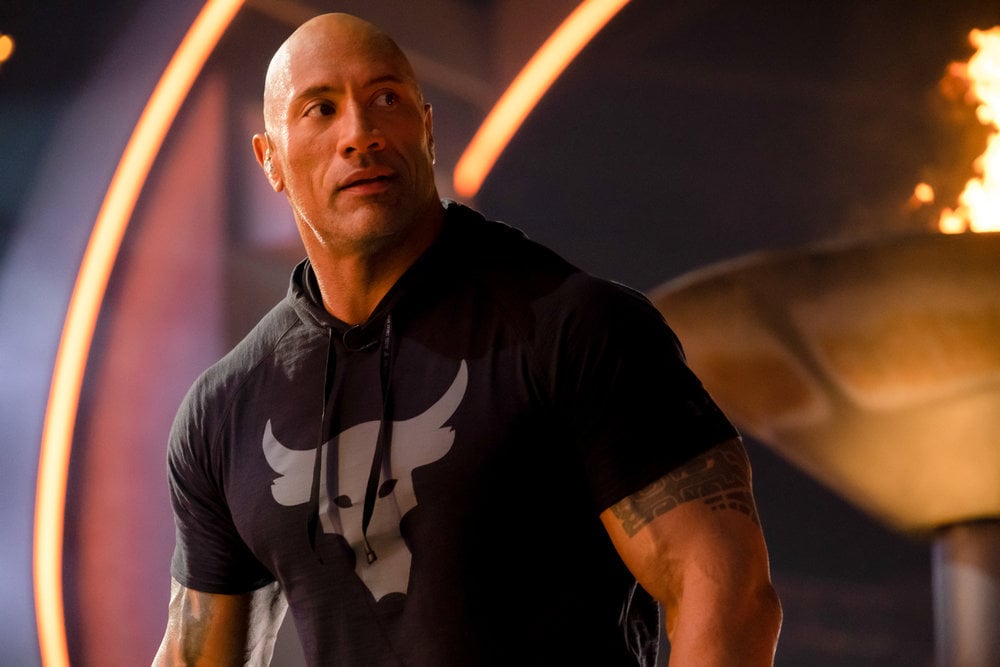 RELATED: Dwayne Johnson Reveals the Moment He Hit Rock Bottom in His WWE Career
"I don't know, Lorraine," Johnson said. "My food bill is really high. I don't know if you guys can afford that. Lorraine, I would have done this for free. I would've traveled the world, around the world twice just to come and speak to you guys at graduation had you guys had a normal graduation, had we been under different circumstances, had you guys had an actual graduation, I would have been there."
Lorraine Angelakos sent $7 up front
Johnson has spoken about having $7 to his name when he was 23 years old and turning his life around. Sending him a symbolic $7 was the key to his heart. 
"Here's the thing, Lorraine, that sealed the deal," Johnson said. He read, "As part of a good faith request, I have enclosed seven bucks as a down payment for your services."
Johnson held up the letter with a five dollar bill and two ones. 
Lorraine Angelakos answered his questions from last week
When the protests against the death of George Floyd began, Johnson released a video asking, "Where are you?" It was a call to existing leadership who wasn't measuring up, and a call to new leaders to take their place.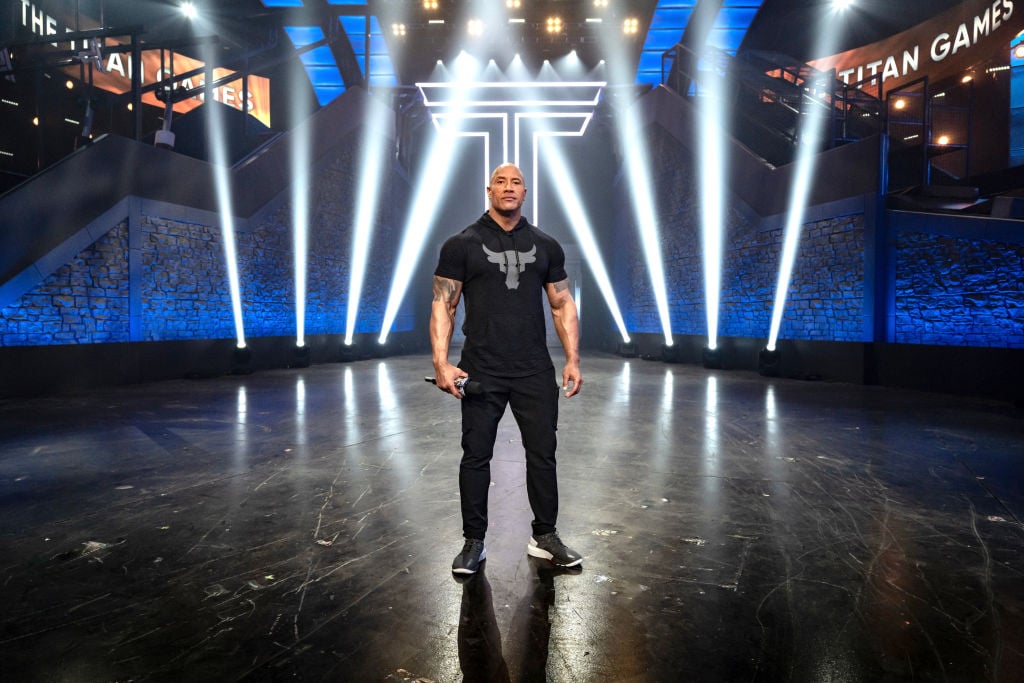 RELATED: Dwayne Johnson Releases Video Asking 'Where Is Our Leader?'
Now I have my answer. You're right here. Here you are. Lorraine, you and your fellow graduates at Pompano Beach High school and across our country and around the world for that matter, you are our empathetic, compassionate leaders who are going to lead us, who are going to be the ones responsible for answering the questions that we, at this time, us adults, us responsible, compassionate adults are having a little challenging time right now answering. You guys are going to be the ones who are going to answer all those questions because you guys are going to be the ones to make sure that our world is enjoying a normalized equality. You guys are the ones who are going to normalize quality.

Dwayne Johnson, Facebook video, 6/15/2020
Dwayne Johnson can still speak to her graduation
It turns out the May 29 graduation got postponed to June 19th, so Johnson still has a chance to speak to Angelakos's class. He's going to.
"I use a word a lot, mana," Johnson said. "It is our heart, It is out power, it comes from in here. Always put your money where your heart is because your heart, your mana and your instinct will always be your North Star. So follow that. I'm going to take your seven bucks that you just gave me and I'm going to invest it in your name and I'll be in touch."