Why 'DWTS' Star Cheryl Burke Called This Former Dance Partner Her 'Life Coach'
Two-time Mirrorball champ Cheryl Burke has been paired with top celebrities from entertainment and sports while on Dancing With the Stars'. Landing in the top three most seasons, Burke almost always connects with her partners on a deeper level that surpasses the dance floor.
Teaming up with a former NBA star in 2010, Burke taught her partner all the necessary dance moves while he educated her on some important life lessons.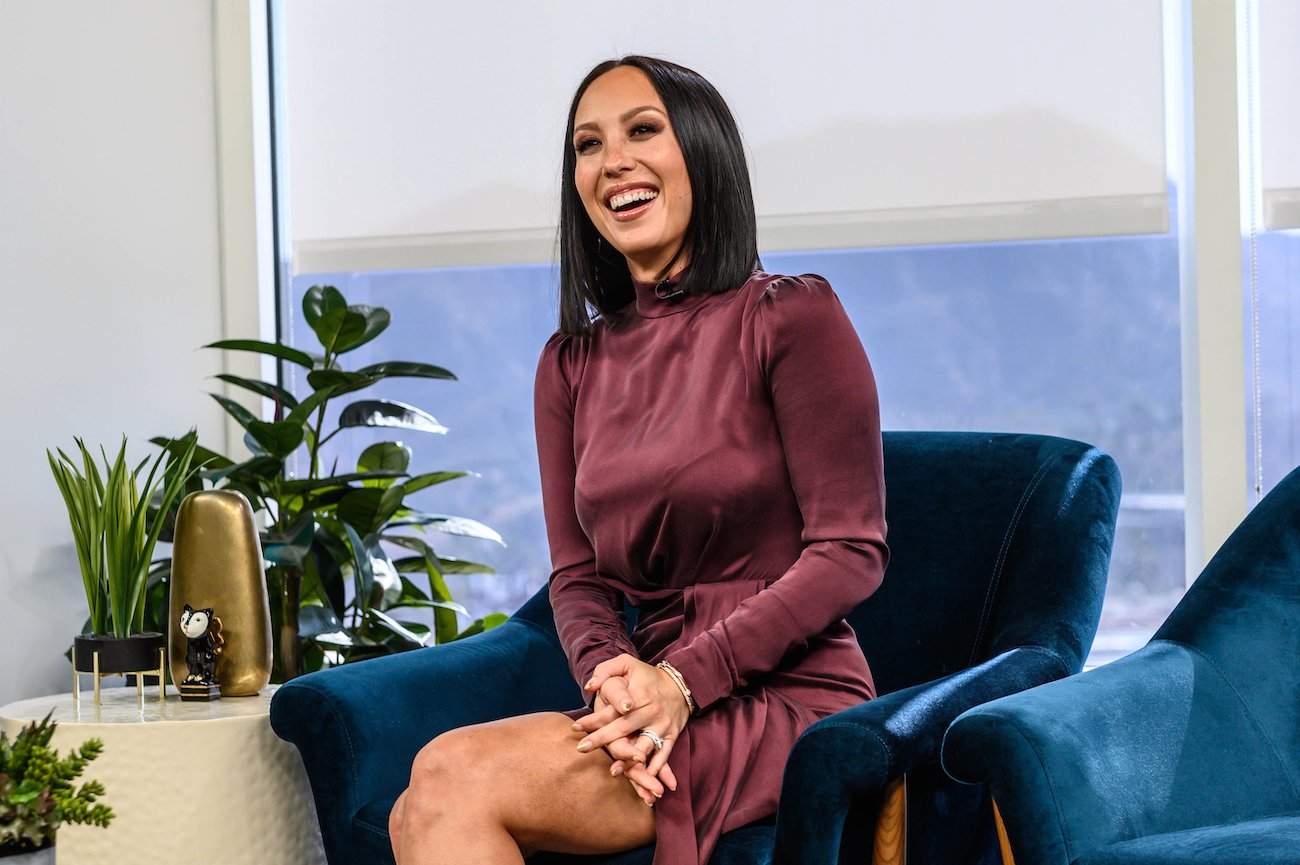 Cheryl Burke is paired with Rick Fox in season 10
Burke was often coupled with athletes for DWTS, scoring the Mirrorball trophy with former NFL star Emmitt Smith. Paired with retired NBA pro Rick Fox in the show's 10th season, Burke was impressed by Fox's calm demeanor and his focus on the journey rather than the victory.
"[Fox] told me that he was going to be open to whatever the experience brought his way," the DWTS star wrote in her 2011 memoir Dancing Lessons, commenting on her contrasting approach to challenges. "For years, I have been focused on my goals and the work required to achieve them. … like a task master in my career working to have an alternate plan in place so that when the time comes when I don't dance every day, my plan B will be there to buoy me along."
The former NBA pro explained to Burke that he's gained more from taking in the experience, rather than fixating on results.
"'I've learned along the way, it's the journey where you really learn the most,'" Burke recalled Fox telling her. "'You can't always have a plan B. You need to be open to things in life and let the universe kind of present different options, different choices to you.'"
'DWTS' star got dating advice from Rick Fox
Single at the time of her competing with Fox, Burke sometimes discussed her relationship status and desire to meet someone special. The NBA star helped her view her dating situation with a new perspective.
"'It's not that people aren't interested in dating you,'" Burke remembered Fox telling her. "'You need to ask yourself if you are ready to date. If you're not giving off the energy that you're ready and open, then people won't pick that up. … Maybe you're not ready to have a new man come into your life because you're focusing on so many other things.'"
Turns out Fox's take was spot on, inspiring Burke to let life happen rather than fret over timing.
"Rick hit the nail on the head," she revealed in her memoir. "He encouraged me to reflect on the fact that maybe I'm thinking too much about tomorrow, and not enjoying what's happening today. 'Enjoy the journey and embrace life's ups and downs,' he advised me."
Cheryl Burke and Rick Fox got the boot after 7 weeks
Though they didn't make it to the semi-finals, Burke and Fox developed a solid friendship throughout the competition. The DWTS star was grateful for Fox's impact on her life.
"During our partnership, I was the dance coach and Rick was my life coach," Burke remarked. "I fondly referred to him as my 'gentle giant.' He was there for me like an unexpected gift from the universe – the very kind he told me to watch for."
Thanks to Fox's encouragement and words of wisdom, Burke was able to have a more relaxed experience throughout the DWTS competition.
"For the first time ever I wasn't concerned with how far my partner and I would go on the show," she shared. "Instead, I was more excited to sit back and enjoy the journey."