Why 'DWTS' Star Cheryl Burke Praised Ian Ziering in Her Book Despite Calling Him Her 'Least Favorite Partner'
Cheryl Burke of Dancing With the Stars' has brought home the Mirrorball trophy twice with contestants Drew Lachey and Emmitt Smith. Almost always in top three each season she competes on the show, the professional dancer has been paired with famous faces from sports and entertainment.
Burke had some negative comments regarding her partner in season 4, though her tone was quite the opposite about former contestant Ian Ziering in her 2011 memoir.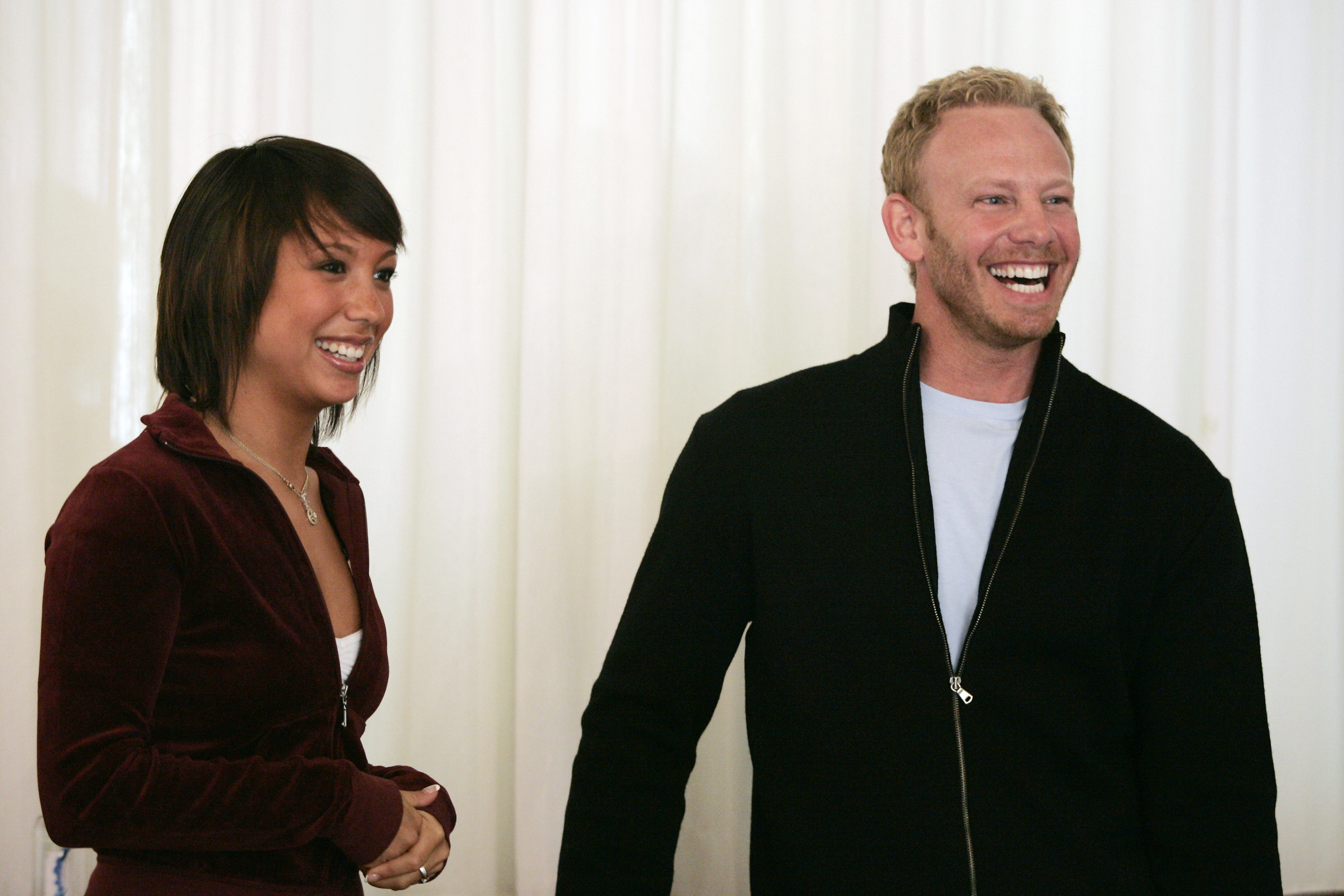 Cheryl Burke wasn't a fan of 'Beverly Hills 90210' star
In a 2016 podcast interview, Burke didn't hold back when asked to pick the partner she would have rather skipped out of all her seasons on Dancing With the Stars.
"My least favorite [partner] would be Ian Ziering," she told on Matt Weiss and Theo Von's "Allegedly" podcast, according to E! Online. "The fact that his name is not EE-AN and it's EYE-AN makes me want to throw up."
When the podcast hosts added their distaste for Ziering's conduct on his 2015 The Celebrity Apprentice appearance, Burke commented further on her former partner.
"That's the true colors that they didn't show on Dancing With the Stars," noted. "Think of spending time with that for like eight to 10 hours a day, seven days a week for three months."
'DWTS' pro apologized for remarks on Ian Ziering … kind of
Burke continued to graphically express her dislike for Ziering, revealing she even went to the network brass to get them kicked out of the competition early.
"[Working with him] made me want to slit my wrists," Burke remarked."I was, like, crying to the executives… 'Is there any way to please just eliminate us?' They're like, 'We can't. We can't do that.' And I swear, every time I asked, we just kept going. We would last till the end."
The DWTS star later tweeted an apology for her choice of words, though she never mentioned Ziering specifically.
"I've always lived by the rule that if you don't have anything nice to say, don't say anything at all," she wrote on Twitter in April 2016. "Recently and regrettably, I broke that rule. In the heat of an interview conversation, I used a phrase that seemingly makes light of suicide and I deeply regret it. … I never meant to hurt anyone or to trivialize the topic. I was out of line and for that I apologize."
Cheryl Burke's book tells a different story
In Burke's 2011 book Dancing Lessons, she included a chapter entitled "Thanks, Partners", with segments on some of the contestants she's been paired with and the lessons she learned from them. Despite Burke's later criticisms of Ziering, she wrote how the Beverly Hills 90210 star's encouragement of her talent inspired her to expand her personal brand.
"Ian and I discussed what my future could hold," Burke explained. "By the end of our chat, he had built up my confidence enough that I realized maybe some of his ideas weren't so far-fetched after all."
Motivated to explore opening her own dance studios, Burke credited Ziering for helping her to "think bigger."
"Had it not been for Ian, I don't know that I would have been agressive enough about furthering my career," Burke revealed. "He helped me visualize taking my dance career to a level where I really could connect with people on an individual basis."
Sharing that she had since opened several Cheryl Burke Dance studios, Burke ended the section on Ziering by giving him props for his advice.
"It's all thanks to Ian, who urged me to realize that it was possible."
[Correction: An earlier version mistakenly said Burke was a three-time champ.]