Why Eddie Murphy Turned Down 'Rush Hour'
You might be surprised by the reason Eddie Murphy turned down 'Rush Hour'.
Jackie Chan and Chris Tucker were so amazing in 1998's Rush Hour that it's hard to imagine anyone else playing them. But the truth is, the cast almost looked a lot different. Eddie Murphy was initially tapped to play Chan's partner but turned it down. Here's why he passed on the role.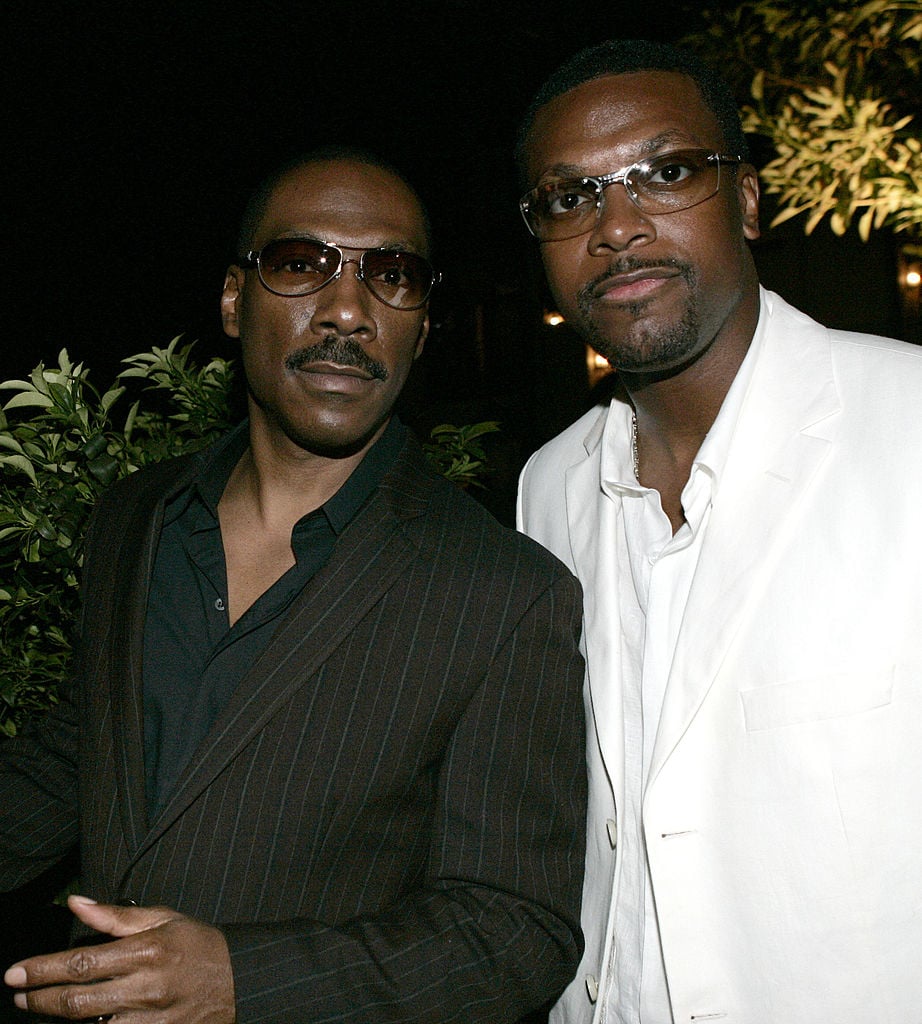 The reason Eddie Murphy turned down 'Rush Hour'
Murphy previously told Extra that he picked 1998's Holy Man over Rush Hour. In the film, he starred as an over-the-top inspirational guru on a religious pilgrimage. It received largely negative views and flopped at the box office, netting only $12 million.
"It's funny when I think of it now," Murphy told the outlet. "It was like, 'You can go jump all over California with Jackie Chan or go to Miami and wear a robe for three months.' I went to Miami and you see the results."
The role of Detective James Carter eventually went to Tucker, and the movie went on to become a massive success. It pulled in more than $200 million worldwide, earned glowing reviews, won many awards, and spawned several sequels.
But without Murphy, there may not have been a Rush Hour. Tucker told East Coast Radio in 2018 that Murphy's film Beverly Hills Cop (1984) actually inspired the movie. "That's why Rush Hour came out — because of Eddie Murphy's Beverly Hills Cop," he explained.
Eddie Murphy regrets turning one role down, but it's not 'Rush Hour'
On Dec. 21, Murphy appeared on The Tonight Show Starring Jimmy Fallon, where he revealed the one movie he regrets passing on. He said he hasn't yet forgiven himself for turning down 1988's Who Framed Roger Rabbit.
"I was gonna be the Bob Hoskins dude and I was like, 'What? Animation and people? That sounds like bullsh*t to me,'" Murphy told host Jimmy Fallon. "Now every time I see it, I feel like an idiot."
In the movie, Hoskins plays an investigator working to prove Roger Rabbit's innocence after he's wrongly accused of murder. The movie met near-universal acclaim for its storyline and its perfect blend of live-action and animation. At the box office, it made nearly $330 million.
Elsewhere in the interview, Murphy also talked about how he passed on Ghostbusters, another immensely popular and successful film.
"Dan Aykroyd and Harold Ramis wanted you to be one of the original Ghostbusters but you turned it down," Fallon said.
"Yes, but because I did Beverly Hills Cop," Murphy replied.
"It wasn't like I turned it down," he added. "I wasn't available because I was doing this other movie."
According to Aykroyd, Murphy would have starred as Bill Murray's Peter Venkman.
"I wrote it for Eddie Murphy," he said on Netflix's new series, The Movies That Made Us (via ComicBook). "It was me, John Belushi, and Eddie Murphy. We were supposed to be the original Ghostbusters."
When he told Murphy about the plot, The Nutty Professor actor wasn't too excited.
"I was like, 'This sounds like a crock … to me,'" Murphy told Extra.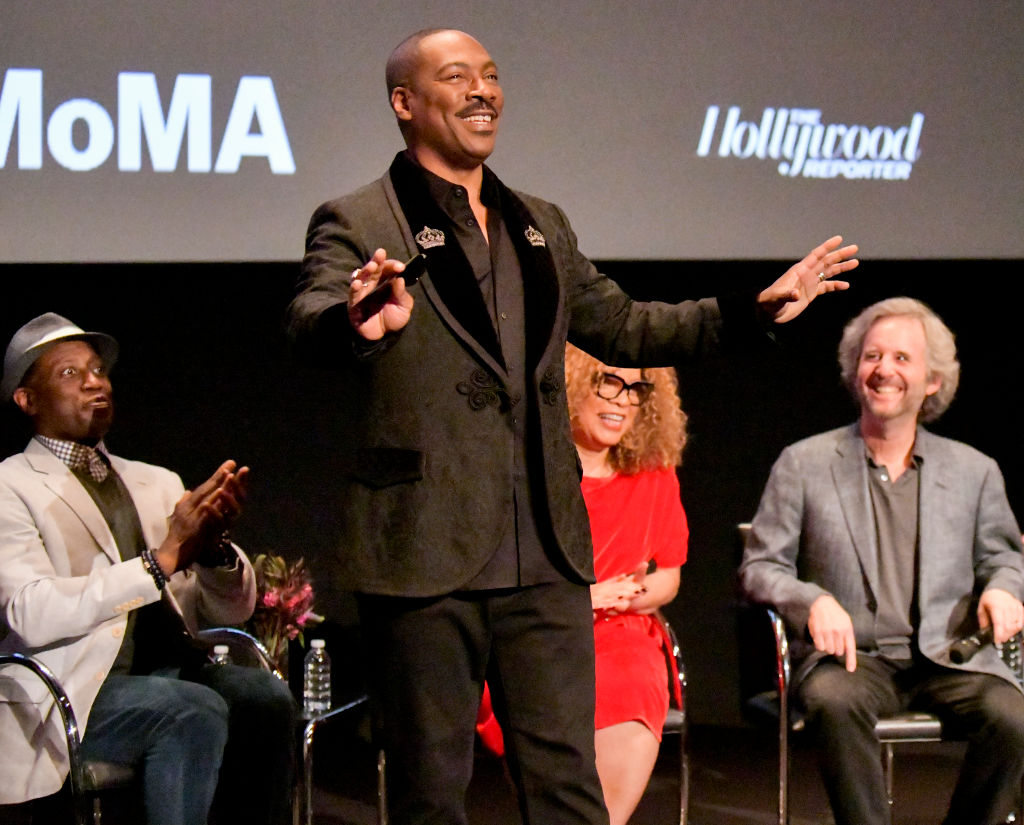 Though he missed out on some pretty iconic movies, Murphy still has an impressive filmography. Films such as Coming to America (1988), Dr. Dolittle (1998), and Shrek (2001) were also massive successes.
Most recently, Murphy appeared in the Netflix film, Dolemite Is My Name, another movie that has been widely celebrated. He'll also appear in the upcoming sequel to Coming to America, which hits theaters in 2020 and seems pretty promising.