Why Elisabeth Moss Almost Turned Down 'The Handmaid's Tale'
Elisabeth Moss plays June in 'The Handmaid's Tale.' There was a time, however, when Moss contemplated not doing the role.
The Handmaid's Tale is a worldwide phenomenon that people can't seem to get enough of. Elisabeth Moss plays June, the main character of the show based off of Margaret Atwood's novel. Most of us couldn't imagine someone else playing June. Moss is exceptional as the woman trapped in Gilead fighting for her freedom. There was a time though when Moss contemplated not accepting the role.
Elisabeth Moss was going to refuse the role of June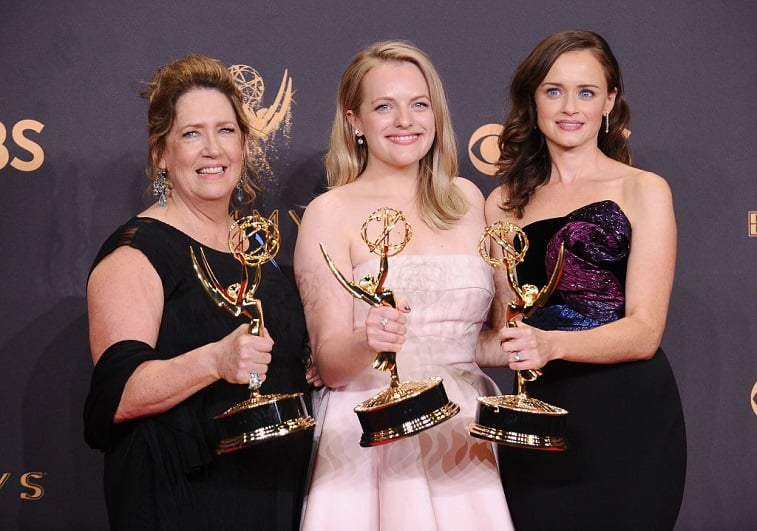 Moss recently told Heat magazine that, "The problem was that I didn't want to sign on necessarily to do another TV show so quickly, as it had only been a couple of years since I worked on Mad Men."
She was going to turn it down, as she was slightly hesitant to start a new project so quickly. She couldn't bear the thought of someone else playing the character though, and in turn accepted the role.
She went on to explain her choice. "But I was thinking about whether to do the show one evening, and I remember having an almost nightmarish experience of waking up in the middle of the night imagining not taking it and someone else doing it. I pictured that in my mind and then I thought to myself, 'No, no, no, no, no, someone else is not getting their hands on this.' So I said, 'Yes.' That's why I did it – pure jealousy and competitiveness."
The most recent episode of 'The Handmaid's Tale' shows a new side to June
The most recent episode was shocking to say the least. We saw a new side to June, as she appears to be unraveling from all the stress and turmoil she has endured. OfMatthew survived the shooting, but is brain dead.
June is forced to spend her entire time in the hospital until OfMatthew delivers her child safely into the world. This episode again shows the skewed value they put on certain members of society over others. We see June at rock bottom and contemplating killing OfMatthew and her unborn child as well. She contemplates using a scalpel, and goes so far as to cut off her oxygen supply at one point. It was a pivotal moment in the episode.
'The Handmaid's Tale' received 11 Emmy nominations for Season 2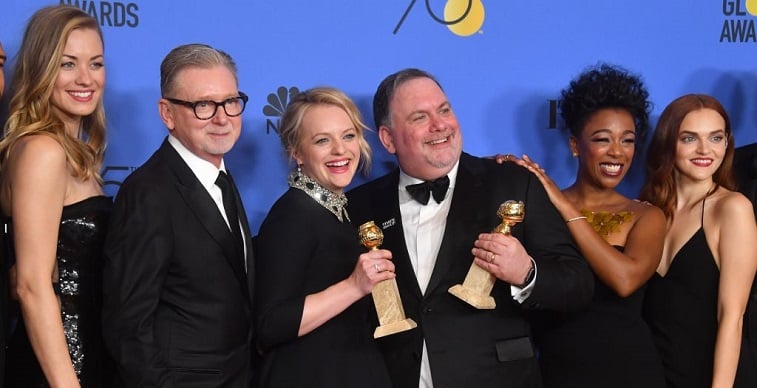 The second season of The Handmaid's Tale is nominated for 11 Emmys this year. Since the current season aired in June, it may not be eligible for nominations. The Academy does have a 'hanging episode' rule, which means even though the final three episodes of season two were outside of the Emmy window for 2018, they are eligible this time. An important note here is that they are only eligible for individual achievements, because the show itself isn't in contention.
From 2019 onward, a new rule makes it even easier for shows to use their hanging episodes in the year it airs. The only stipulation is that they must have had six of the episodes out on the same platform by the cut off date of May 31st.