Why Elizabeth Olsen Quit Instagram
Elizabeth Olsen is having a moment. She's been having a moment for several years now, but that moment seems to be hitting a peak with WandaVision, her buzzy
Marvel show that has fans breathlessly awaiting a new episode each week. Normally, social media would be part of the buzz. But not this time – at least not for Olsen. 
Olsen had once been on social media and had been known for being particularly savvy with Instagram posts. She even made a movie where she played an influencer. However, within the past year, she abandoned social media – and for her, that's all to the good.
How did Elizabeth Olsen get famous?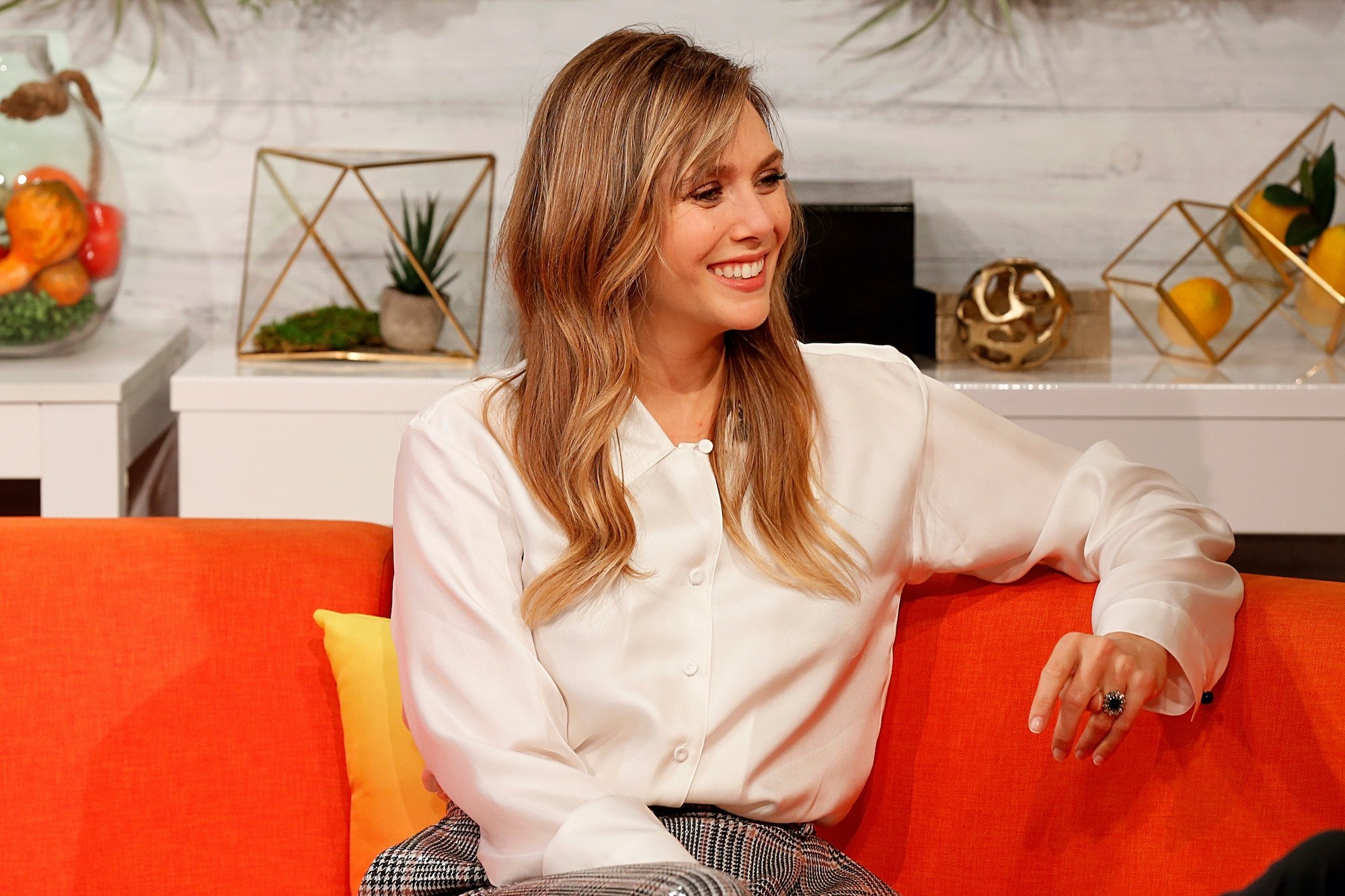 RELATED: Why Elizabeth Olsen From 'WandaVision' Thinks She 'Blew' Meeting Taylor Swift
Olsen's sisters are the twins Mary-Kate and Ashley, who became famous practically from birth in the 1990s starring on Full House. Elizabeth gained some early notoriety appearing in her sisters' videos, but she and the twins charted different paths.
The twins ultimately left show business, but Elizabeth decided she wanted to make acting her main gig, specifically studying it in college. 
She broke out ten years ago with the acclaimed movie, Martha Marcy May Marlene. Playing a woman caught up in a cult, Olsen received a Best Actress nomination from the Independent Spirit Awards. Her star rose over the next few years, starring in both independent films like Liberal Arts and and Very Good Girls, and big-budget movies like the 2014 Godzilla.
Her first non-cameo Marvel appearance came via Avengers: Age of Ultron in 2015, and she went on to appear in all the Avengers movies since then as a key supporting player, but she was never truly front and center – at least not until Marvel Studios decided to get into the television game.
Now, WandaVision has become a watercooler show, with its wild mix of sitcom satire, superhero action and personal trauma.
Elizabeth Olsen once embraced social media
Like many other celebrities – like most people, period – Olsen got social media and at first embraced it. She even played an influencer in the movie Ingrid Goes West, where Aubrey Plaza plays a woman who stalks Olsen's character. But that kind of dynamic isn't why she quit.
She explained in an interview with Grazia:
"Lots of horrible things happen all the time. Or, lots of great things happen all the time. Whether it's something terrifying, like a natural disaster or a school shooting or a death, there are so many things that happen, and I love processing information. I love reading articles. I love listening to podcasts. I love communicating about things that are happening in the world to people around me. And what I don't love is that my brain organization was saying, 'Should I post about this?' That seemed very unhealthy …."
Olsen makes this decision only for herself and does not mean to suggest no one should use it. Other celebrities, particularly her Marvel co-stars like Chris Evans and Mark Ruffalo, use social media not only to promote their work but their personal causes. For Olsen, however, the brain cloud isn't worth the effort.
Some celebrities find life better without social media
While it seems impossible to completely escape the influence of social media, some stars find they can get along just fine without it. They don't necessarily leave by choice – after making an initial splash, Daisy Ridley of the Star Wars sequel trilogy left social media after being hounded by trolls, and she's in no hurry to come back.
I honestly think now with social media and stuff…it's great to have freedom of expression, but I do feel like people think opinions have so much weight," she told BuzzFeed News. "I don't really think bad vibes should have the sun shone on them."
Mary Elizabeth Winstead, recently seen in Birds of Prey, left Instagram behind, telling Parade it was a matter of self care. "I really try and stay off of social media and the Internet as much as I can. That's a big thing for me in terms of calming any anxieties … as soon as I was off of it, it was like this huge wave of relief where I felt kind of a weight lifted off of them. Like, oh wow! I don't have to spend my days scrolling on my phone."