Why Elle Fanning and Nicholas Hoult's Kissing Scene on 'The Great' Cracked Them Up
Elle Fanning's 'The Great' leading man Nicolas Hoult revealed one kissing scene on the Catherine the Great show they had trouble getting through.
The Hulu original series The Great takes a unique look at Catherine The Great (Elle Fanning) and Emperor Peter III (Nicholas Hoult). The show is an epic costume drama, but also a comedy. The Great finds a lot of humor in Catherine's scheming and Peter's buffoonery. However, their kiss itself was not meant to be a joke.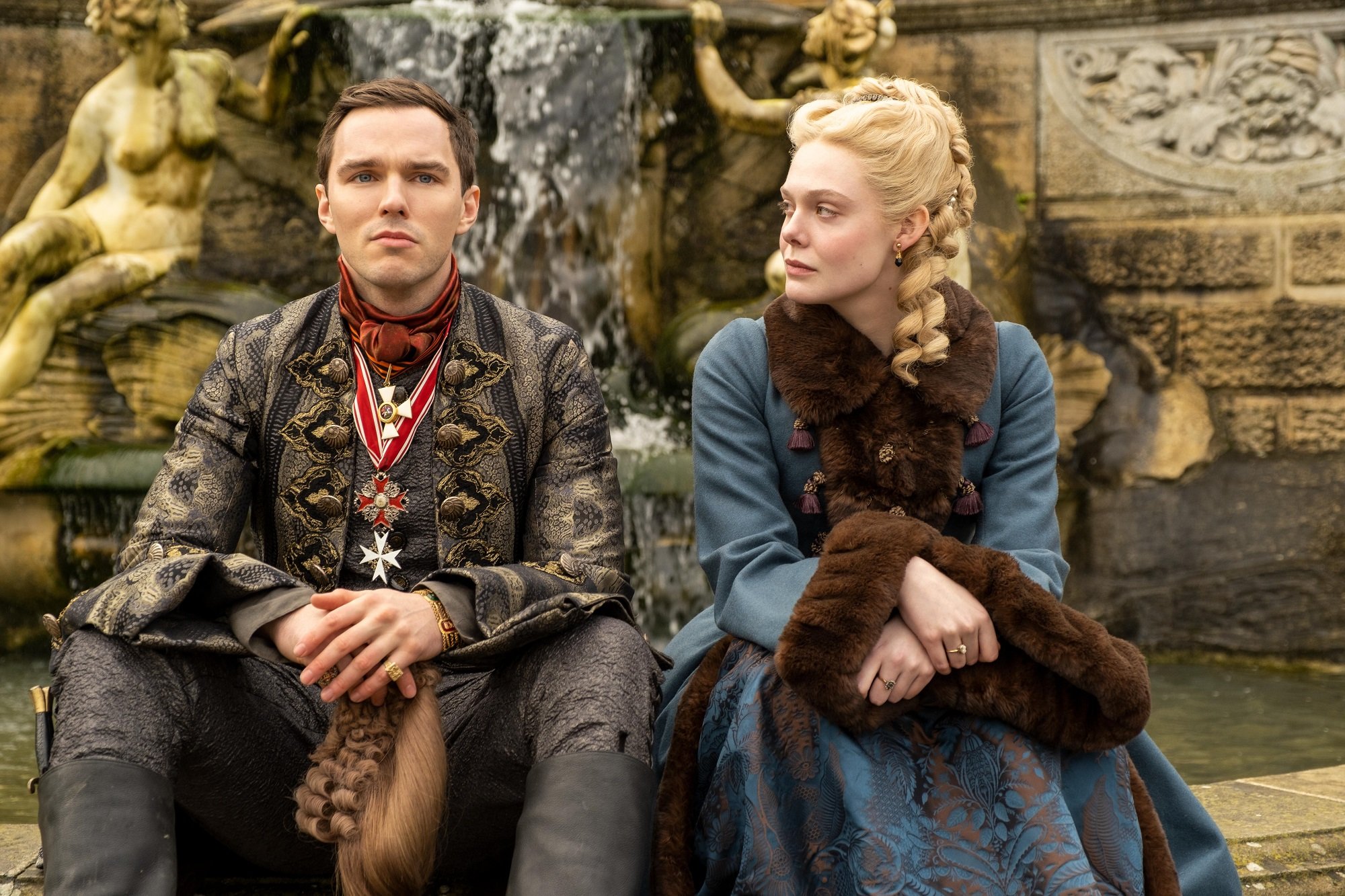 In a recent interview, Hoult said he had one kiss with Fanning that both of them struggled to get through. Here are more details about the episode and why Fanning and Hoult just couldn't stop laughing. The Great Season 1 is streaming on Hulu.
'The Great' built up to this kiss between Nicolas Hoult and Elle Fanning 
Season 1 of Hulu's The Great begins with Catherine moving to Russia for an arranged marriage to Emperor Peter. She already accepted that she would have to tolerate Peter on her way to becoming Catherine the Great. Peter's idiocy is a lot for even her to take. So, when they actually get close, it becomes awkward.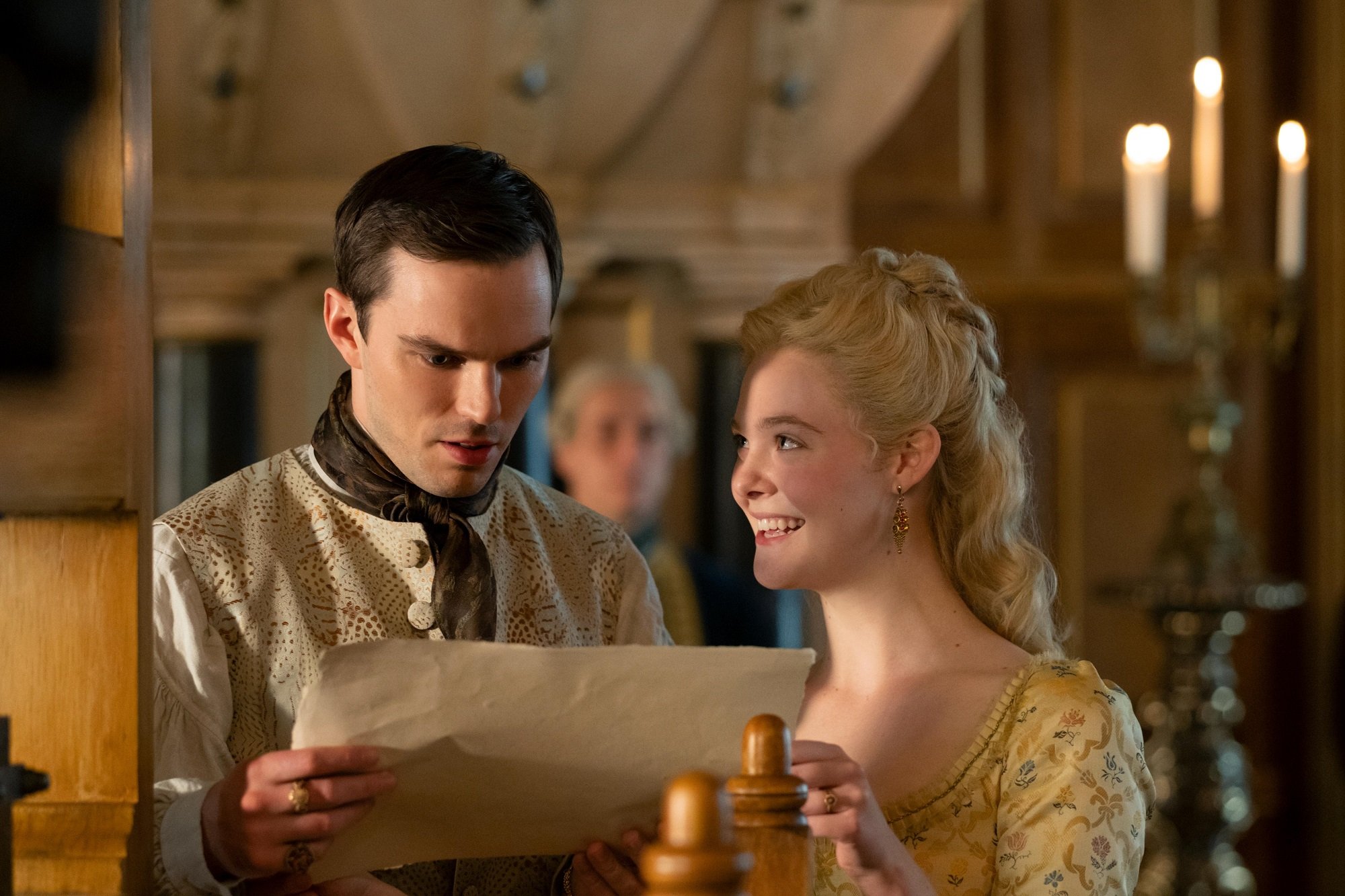 "There was a very funny on screen kiss we had there in the first season, around episode 7 or 8," Hoult told the Associated Press. "Peter starts to fall for Catherine and really love her. There was a very awkward kiss between Peter and Catherine where Elle kind of just did nothing and I had to kind of kiss her in a very affectionate loving way."
'The Great' kiss wasn't great for Elle Fanning and Nicolas Hoult
Both Hoult and Fanning have plenty of experience with on-screen kissing. Fanning's Sleeping Beauty role in Maleficent is contingent on a kiss from a prince. She's had edgy relationships in films like Live By Night and The Neon Demon, too. Hoult was a leading man in films like Warm Bodies, Equals and The Favourite, as well as a love interest in A Single Man. So, why were they so awkward together?
"It was one of those moments that we could barely contain our laughter because it was so bizarre to see this character that you've been seeing be so horrible but then also be so loving and caring and try his best to show that in a way that he obviously just can't," Hoult said.
There will be many seasons between this kiss and Catherine the Great's children
Hulu has renewed The Great for season 2. There's still plenty of story to tell. Historically, Peter is doomed. Catherine eventually took over Russia and had children by other men. There's plenty of history for many more seasons of The Great.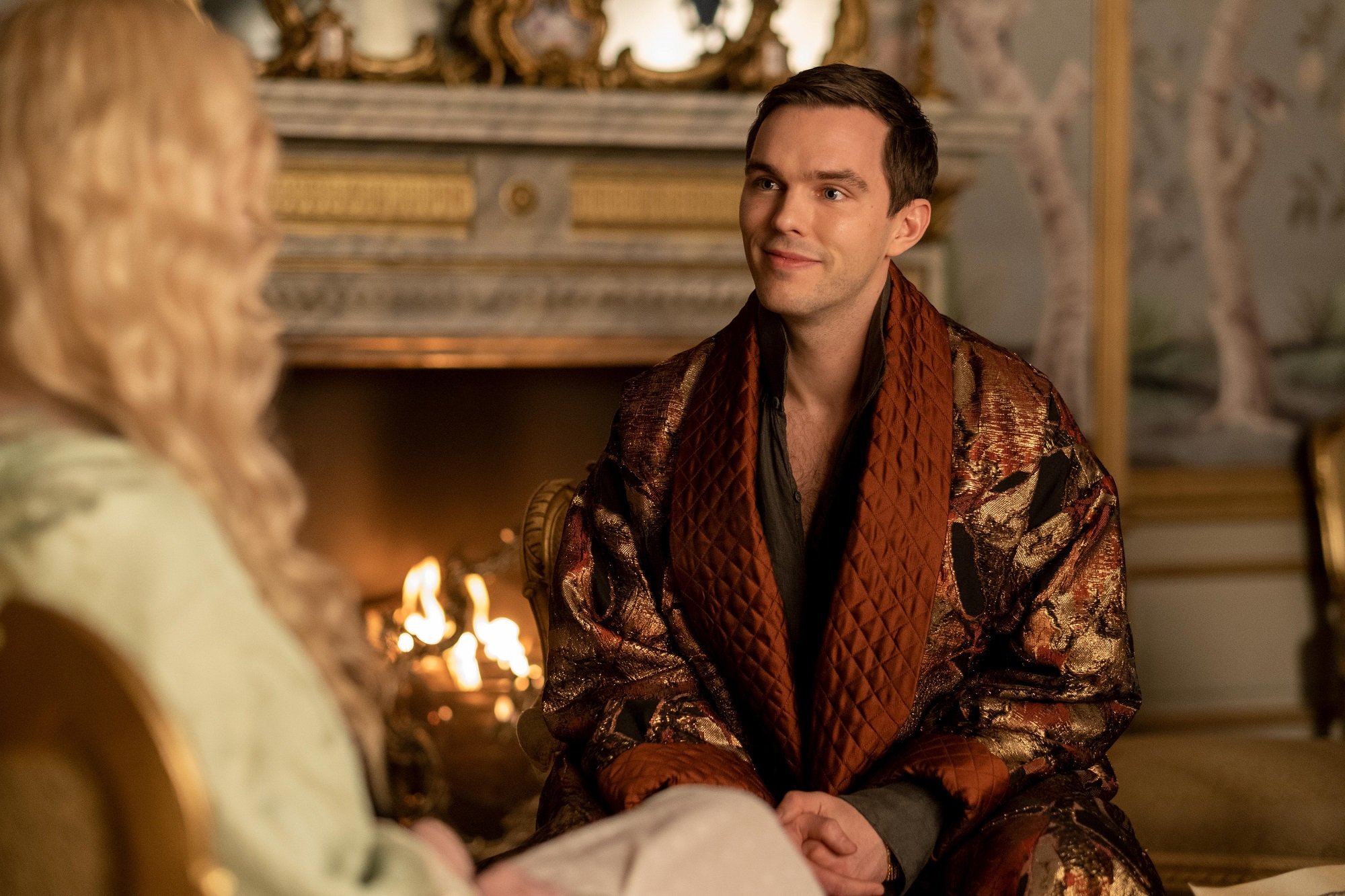 After two miscarriages, Catherine would have son Paul Petrovich who became her heir. Catherine's first daughter with Stanislaw Poniatowski, Anna Petrovna, would only live 15 months. She had a second son, Alexei Grigrievich Bobrinsky, by Grigory Grigoryevich Orlov and daughter, Elizabeth Grigorevna Temkina, but an undetermined father. Perhaps some of those historical lovers will guest star in future seasons of The Great.