Why Singer Elle King Doesn't Use Her Famous Father's Last Name
Elle King is an award-winning singer/songwriter who is best know for her hit tracks "Ex's & Oh's" and "Drunk (And I Don't Wanna Go Home), which she recently collaborated on with Miranda Lambert. While King has become a well-known celebrity thanks to her work in the music industry, it turns out that she comes from a famous family.
The singer's dad is actor/comedian Rob Schneider who has starred in his share of feature films throughout the years. Although Schneider is a pretty famous actor in Hollywood, King decided against using his last name when her career first kicked off — and her reasoning for this makes a ton of sense.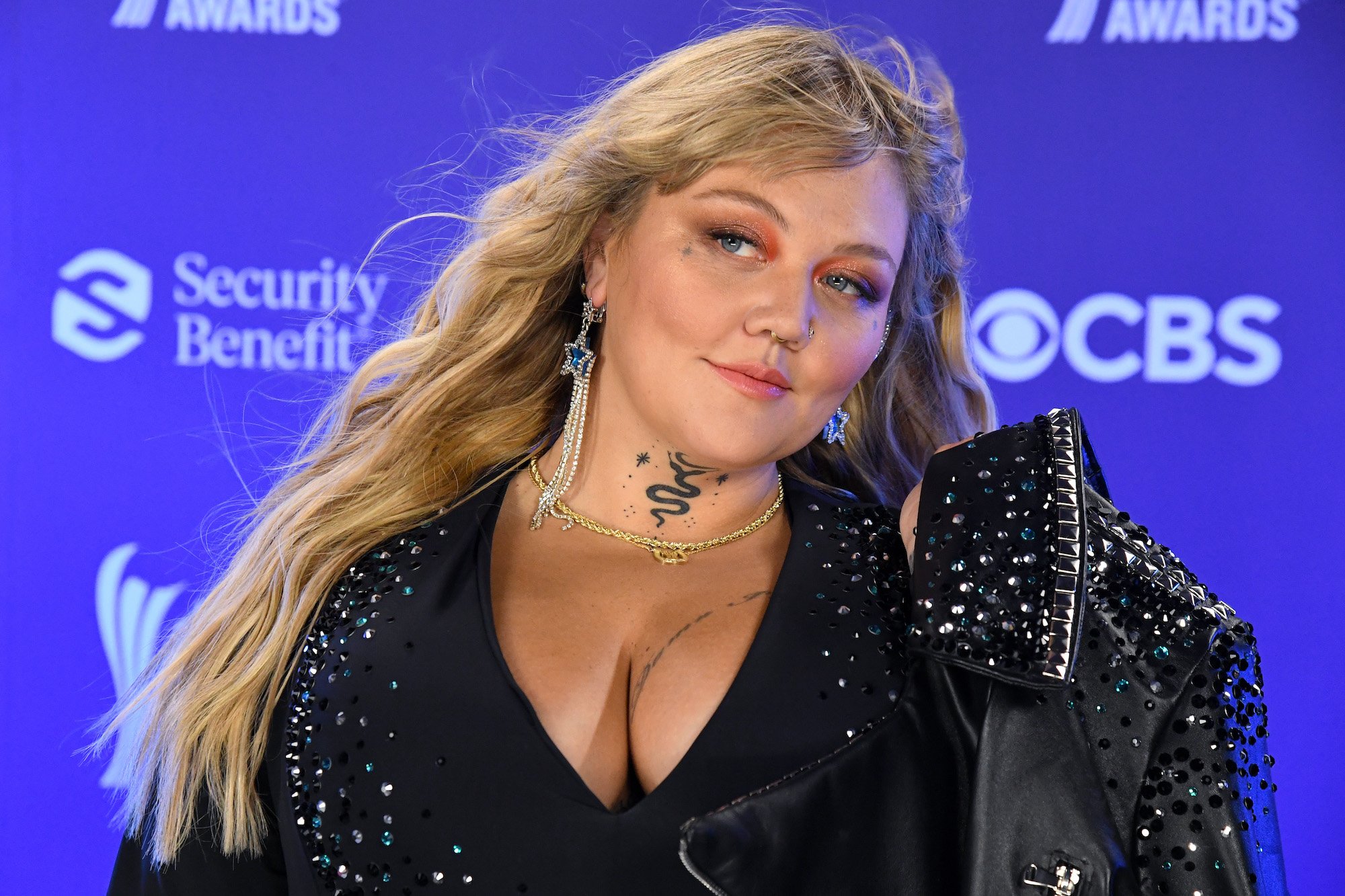 Elle King and Rob Schneider had a complicated past
King was born Tanner Elle Schneider on July 3, 1989, to Schneider and former model London King. A year after she was born, King's parents divorced, and she grew up in Ohio with her mom and stepdad.
Since she lived with her mother full-time, King didn't have the best father-daughter dynamic with Schneider. Though she appeared in his 1999 film Deuce Bigalow: Male Gigolo, the two weren't that close due to actor's career.
"My whole childhood, my dad was a workaholic," the singer told People in 2018.
Schneider's busy schedule ultimately put a strain on his relationship with King, which carried over into her adult life and the first few years of her music career.
Elle King stopped using her dad's name because she wanted to achieve success on her own
Like many children of famous parents, King was concerned about being perceived as coasting on her family's name rather than her own particular talent when kicking off her music career.
Because of this, she decided to stop using the name of her comedian father and make her own way in life.
"I really care about earning things myself," King explained to the Evening Standard in 2018. "I've played every empty bar, I played street corners until somebody heard me."
Eventually, King was signed to RCA Records, under which she released her first EP, The Elle King EP. In 2015, she dropped her debut album, Love Stuff, which produced her hit single "Ex's & Oh's."
King's career soon skyrocketed to new heights, and she considers her hard work and determination to be the reason behind her success.
"I can stand here and truly say that I did this on my own and I earned this," she told the publication. "My dad is so proud of me and he understands why I did what I did. I'm glad I did that."
Elle King and Rob Schneider have a great relationship today
Though King and Schneider didn't have the best relationship when she was growing up, they reconnected after the singer left a "destructive" marriage in 2017.
According to King, she and Schneider grew closer thanks to her half-sisters, Miranda and Madeline, who showed her that family is the most important thing.
"We both have grown up a lot. And you realize what's important," she told People. "Him having children — I wanted my sisters to have good memories of me from their childhood when they grew. Family really is so important. So through that, me just kind of showing up and trying to be good for them, really made it easy because there were no bad motives. When it's about the kids, the bullsh*t kind of goes away. I love him."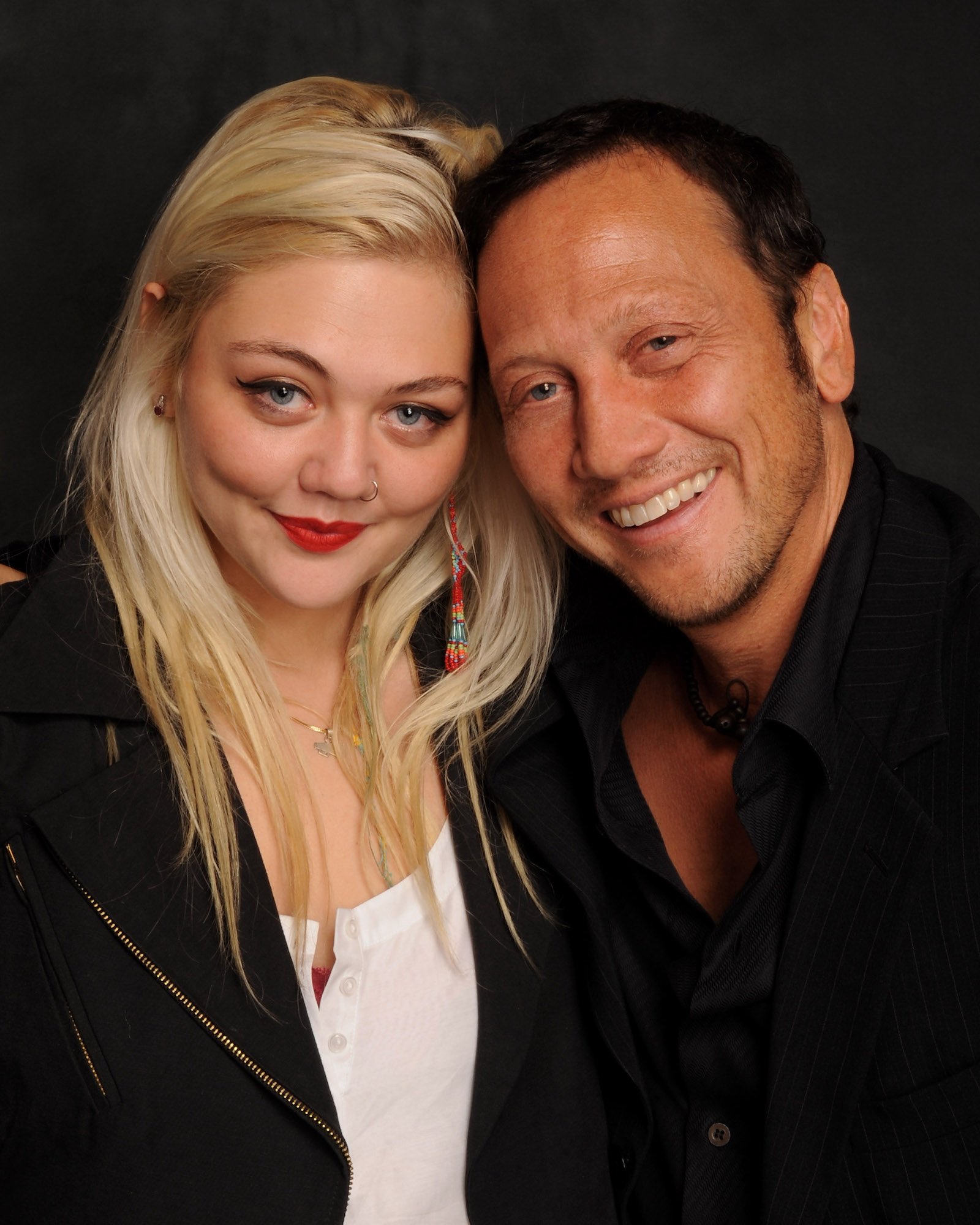 Now, King has the type of relationship with her dad that she's always wanted. In fact, she says he's her No. 1 fan and is often cheering her on.
"Honestly, he's probably my biggest supporter," King said. "Like, every other day I'll get texts in all caps of like, 'Your [Shake the Spirit] record's gonna change the world! I can't wait for your fans to hear what you've made! I love you! I'm so proud of you!' And that's a beautiful, wonderful thing."