Why Ellen DeGeneres Said Being An 'American Idol' Judge One of Her 'Worst Decisions'
Ellen DeGeneres served as a judge on "American Idol" for just one season and wasn't a fan of the gig.
Ellen DeGeneres has become a talk show icon over the years. Launching her solo show in 2003, the comedian is now a daily staple for countless viewers who tune in to hear her offbeat humor and watch her interview today's hottest celebs.
While she is firmly established in the talk show space, DeGeneres once had a seat at the judging table for the hit reality show American Idol. Yet when she reflected on her tenure there, DeGeneres revealed that the role wasn't one she relished.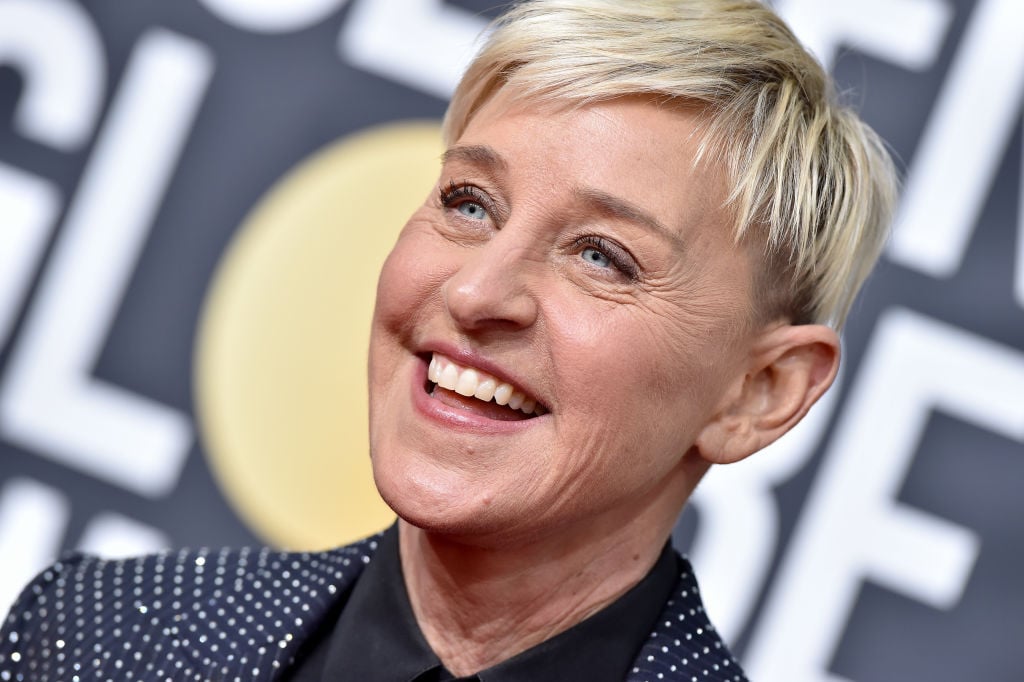 Filling Paula's seat
DeGeneres joined American Idol for Season 9 after the departure of Paula Abdul. Joining fellow judges Randy Jackson, Kara DioGuardi, and the legendary Simon Cowell at the table, the comedian had to keep the news under wraps while negotiating with the network.
"I've been dealing with this for the last couple of weeks, and I've been dying to tell everyone," she said on her show in September 2009, according to Variety. "It's been so hard to keep it a secret."
Naturally, she injected some of her trademark humor into the announcement. "I'm going to have a day job and a night job — that's the times we're living in. We're all doing that," she joked.
As a self-professed fan of the show, DeGeneres was hoping to be the voice of the audience. "I love music," the talk show host said. "Hopefully, I'm the people's point of view… I'm looking at it as someone who's going to buy that music," adding, "Think of all the money I'll save from not having to text in my vote."
DeGeneres votes to leave after one season
At the end of Season 9, DeGeneres realized that judging other people's talent and having an influence over their fate on the show was not a role she wanted to fulfill.
"A couple months ago, I let Fox and the American Idol producers know that this didn't feel like the right fit for me," DeGeneres said in a statement, according to Rolling Stone. "I also realized this season that while I love discovering, supporting and nurturing young talent, it was hard for me to judge people and sometimes hurt their feelings."
The stand-up comic also said the burden of heading her talk show as well as her gig on Idol became "more than I bargained for." Her colleagues on the reality show were clearly sad she was leaving.
"As I got to know Ellen, I grew to really, really like her," Cowell told the Hollywood Reporter. "I have huge respect for her because she's always been in control of her own destiny."
American Idol host Ryan Seacrest praised DeGeneres on social meda. "I will miss her on Idol," he tweeted at the time. "She's one of the kindest and most talented people in Hollywood!"
Why DeGeneres was not a fan of judging
In 2015, DeGeneres spoke with Howard Stern on his SiriusXM show about the judging gig and how she realized the role was not for her.
"[American Idol] is one of the worst decisions I've made," she admitted to Stern, as reported by E! News. "As a fan of the shows, it doesn't matter that I sing or I know anything about pitch or anything, I'm like everybody else at home. It's American Idol. … So I thought I'm gonna represent those people at home that have opinions."
The talk show host found it too difficult to be responsible for possibly dashing the dreams of aspiring talent. DeGeneres felt that Stern, who had been a judge on America's Got Talent, would be able to understand her position.
"I just thought, like Howard says, I can't break this person's heart. Let somebody else do that," she shared, adding, "It didn't feel like the right fit for me."
Despite only staying for one season on the popular reality show, DeGeneres has not slowed down on her successful path. Now also hosting her own game show and pursuing a plethora of other projects, the comedian wasn't deterred by giving the judging role a try.