Why Elvis Presley Gave Away an Estimated 200 Cadillacs Before His Tragic Death
Known as the King of Rock 'N' Roll, Elvis Presley could also be called the king of Cadillacs, with his passion for the cars widely recognized. From his controversial dance moves and sound, Elvis made a huge impact on the music industry. The singer's success allowed him to maintain an extensive car collection. It was nothing for Presley to buy a car that caught his eye on the spot or buy dozens for friends, family, and acquaintances at once. It didn't matter if you were a "Hound Dog" or "Jailhouse Rock" fan or approving of Elvis's iconic dance moves, he loved gifting Cadillacs to everyone.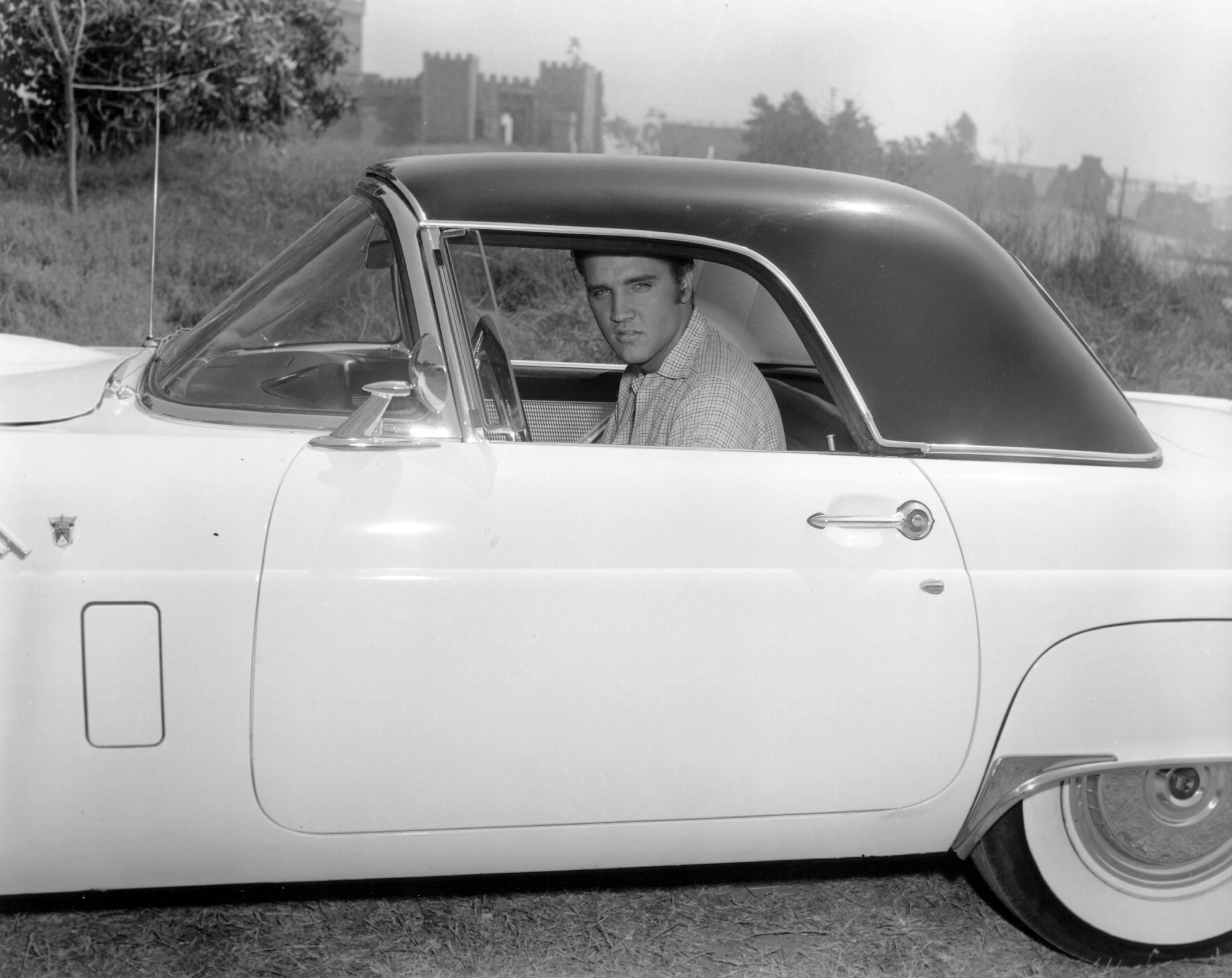 When Presley's love for cars began
Elvis's passion for Cadillacs awoke in the early 1950s, just before his music career took off. At the time, he was working at the Crown Electric Company of Memphis, Tennessee, and once told an interviewer, "When I was driving a truck, every time a big shiny car would drive by it would start me sort of daydreaming. I always felt that someday, somehow, something would happen to change everything for me and I'd daydream what I would be," according to Sarant Cadillac. Little did he know by the mid-1950s that his daydream would be a reality. In 1953, Presley started recording for Sun Records, a Tennessee recording label known for many of the hit songs of that time, and he quickly became a global star.
Cadillacs make the perfect gift
While the exact number of Cadillacs Elvis gifted is unclear, some have estimated it to be around 200, and others in his inner circle say that it wasn't near that many. The one thing is for sure, that there are many stories of Elvis's generosity. Despite his dangerous on-stage persona, Elvis was tender-hearted and very close to his parents. So much so that his second pink Cadillac purchase, a 1955 Fleetwood Series 60, was gifted to his mother, according to The Guardian. This is the same pink Cadillac you can still see today on display at Graceland Museum in Memphis, Tennessee.
Another recipient of his generosity was Sam Phillips at Sun Records with a droptop '54 Caddy, according to The Drive. Only two days before her birthday, bank teller, Mennie L. Person unexpectedly received one of Elvis's Cadillac gifts. She was admiring Elvis's limo out front of Memphis' Madison Cadillac, when The King came over and took her into the showroom and said, "pick one out." That day he spent a total of $140,000.
Although, not all those who received a Cadillac were as trusting. Such as a favorite story of Denver newscaster Don Kinney. When Elvis was vacationing in Aspen, he decided it would be a nice gesture to give away some Cadillacs, and of course, word spread quickly. Therefore, Don's co-anchor signed off their newscast that night by saying, "Elvis, if you're watching, I'd love to have a Cadillac, too." And Don scolded her on-air, "That's the most inappropriate thing I've ever heard on this TV show." Elvis was watching that night with his friend, Ron Pietrafeso. He had Pietrafeso call up Kinney, and when he came on the line Elvis said, "Hello, this is Elvis. I just saw the newscast. I want to buy you a Cadillac." After laughing it off as a jokester calling, Kinney finally believes it's really Elvis. He ends up with a new car, which he puts in a car museum in Denver, according to Auburn Public Theater.
Elvis's tragic death 
The music legend's rock 'n' roll lifestyle came with irreversible health effects. By the late 1970s, Elvis could not continue performing on stage. Then in August 1977, Presley's then-girlfriend, Ginger Alden, found the singer unconscious on his bathroom floor in Graceland. He was pronounced dead at the young age of 42 later that afternoon. Cardiac arrest was determined to be the cause of death at the time, but controversy speculates on how big of a role drug use played into his widely grieved death.