Why Elvis Presley Received Such Bad Press for His Second Appearance on 'The Milton Berle Show'
Elvis Presley is one of the biggest names in rock and roll history. He's synonymous with the 50s and 60s, and Presley was a major sex symbol of the 20th century. He transformed the era and made it his own with his signature moves and popular songs like "Hound Dog."
Who was Elvis Presley?
Presley is one of the most famous people to come from his time. The legend was born in Tupelo, Mississippi, and at only 11 years of age, the future hit singer was gifted a guitar by his mother, Gladys. Presley would go on to work on his first record under Sun Studio with Sam Phillips, according to Biography.com.
Presley began to perform, and by the mid-50s, he was getting popular. In 1955, Presley had a contract with RCA Victor (Records), and he became more famous from there. He would work as a musician and actor with major success in the 50s and 60s. He continued to perform in the 70s as well.
Elvis Presley was on a variety of shows in the mid-50s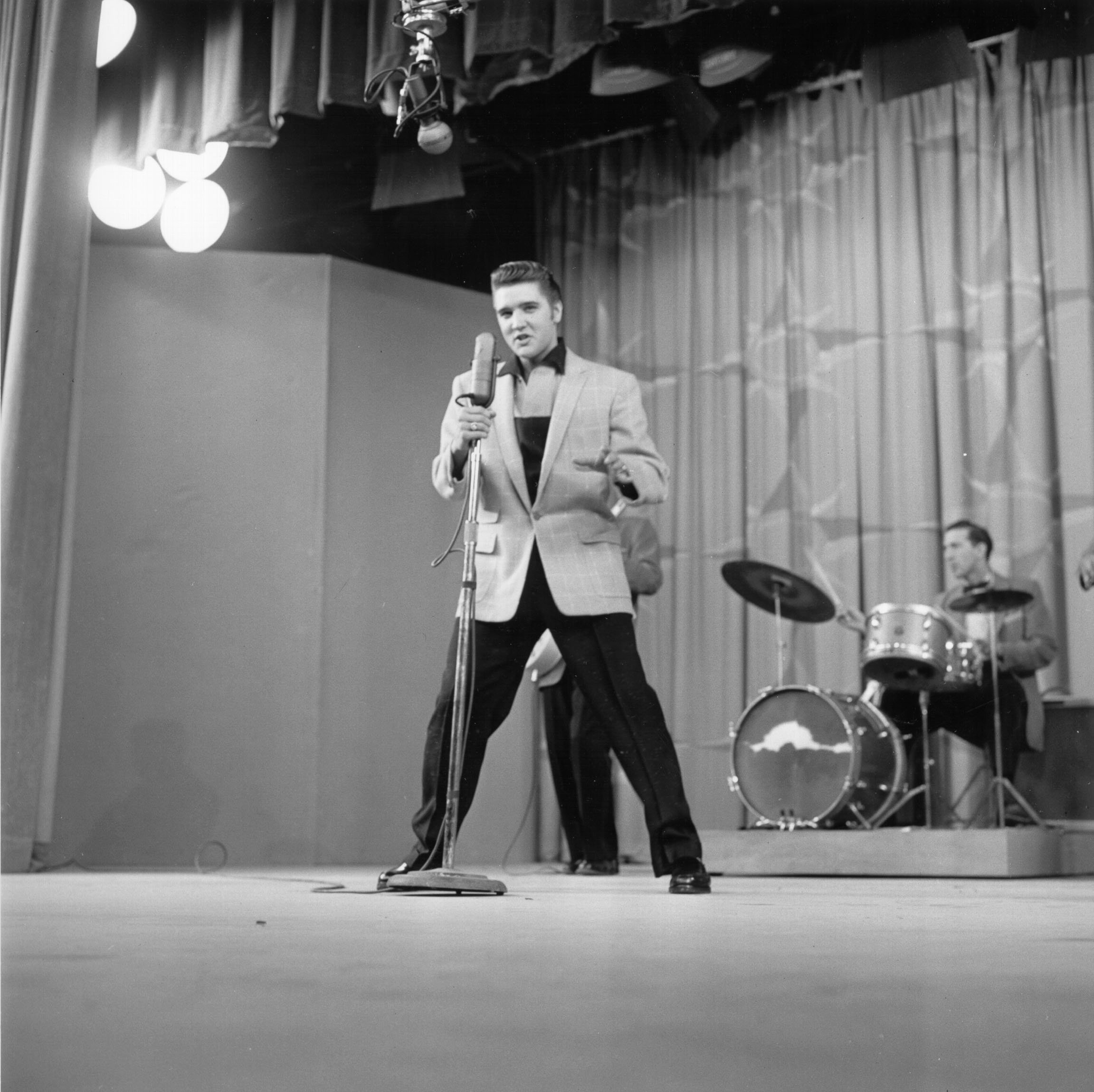 Presley received his first chance to be on a television show in 1956, and it didn't just happen one time either. Presley was booked on a variety of shows. His first appearance performing on television came in the form of The Dorsey Brothers' "Stage Show," according to Graceland.com, the official website for Presley's Graceland estate. The first appearance came on January 28, 1956, and he appeared on the "Stage Show" a total of six times.
From there, Presley went on "The Milton Berle Show" on April 3, 1956, and June 5, 1956. He made appearances on the "Steve Allen Show" as well as his popular performance on "The Ed Sullivan Show," which he performed on three times. 
Why Elvis Presley received such bad press for his performance on 'The Milton Berle Show'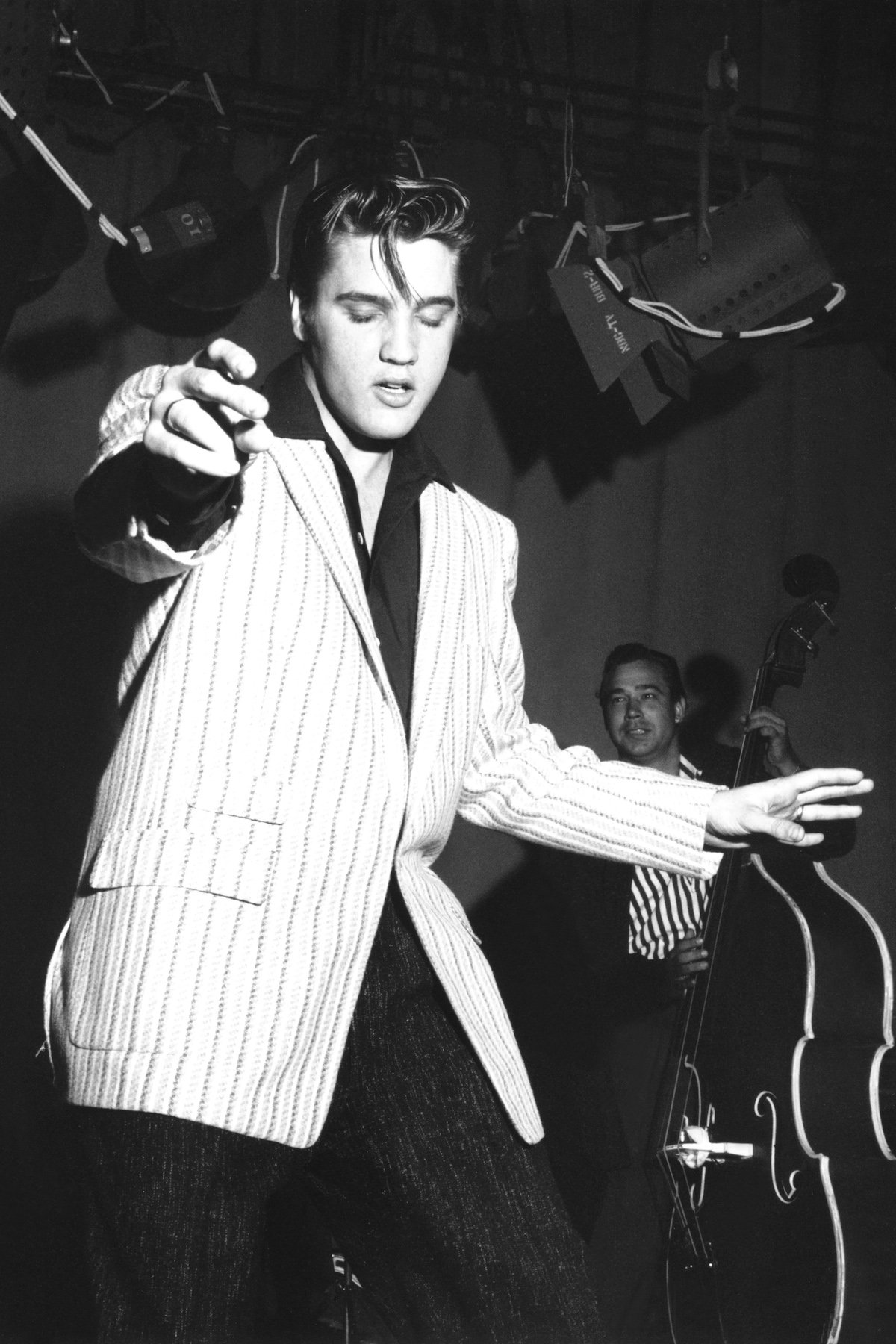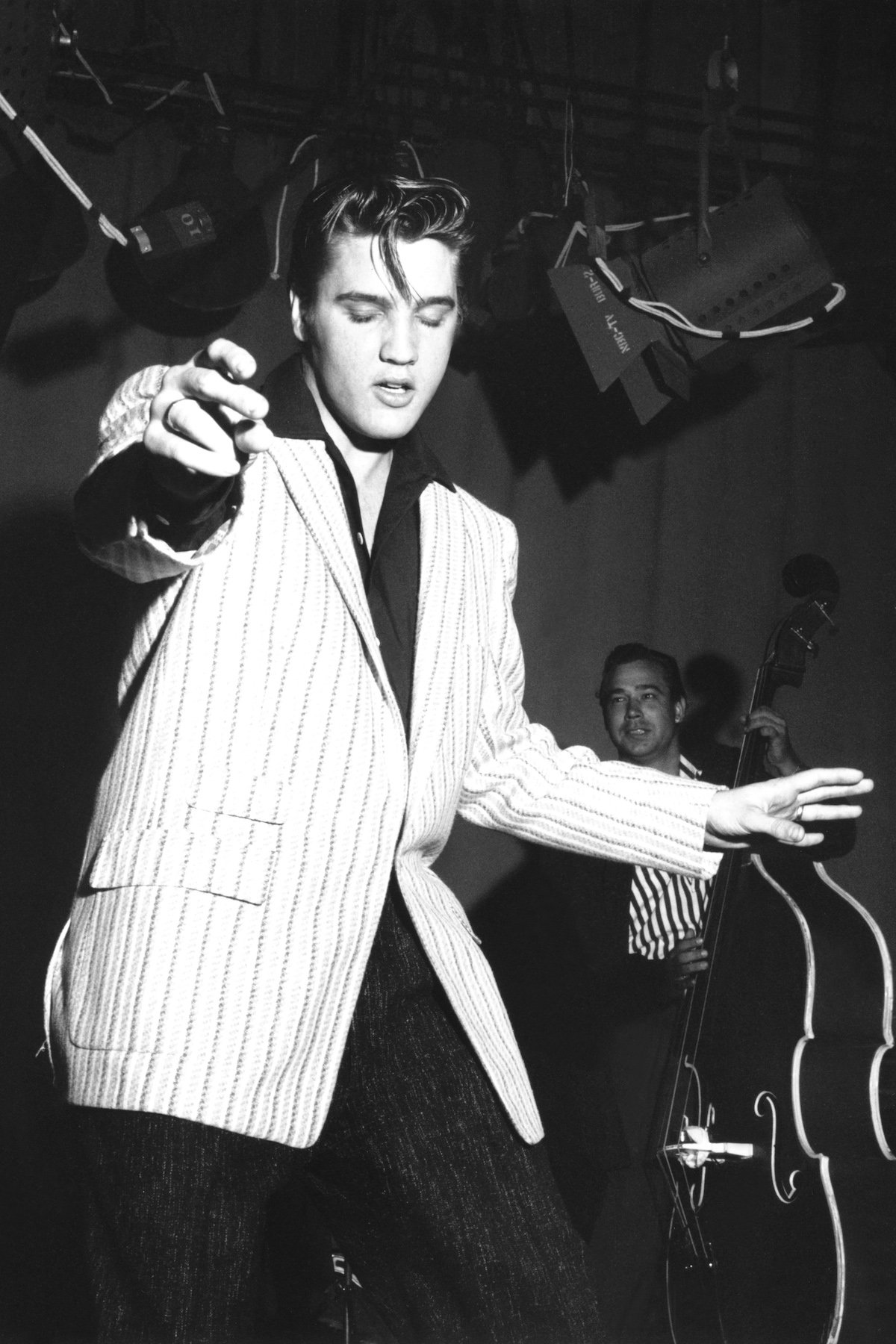 Presley came back on "The Milton Berle Show" on June 5, 1956. This performance is the one that caused quite a stir in the press. But why is that? According to History.com, his previous performances were a cropped view of the singer, or he had a guitar he played while singing along. His famous moves with his hips weren't as noticeable, but on his second time playing "The Milton Berle Show," fans were in for a treat. Presley was seen without his guitar, and America got its first full glimpse of the famous singer that would come to be known for his signature moves of the hips and legs. He was on full display, moving the microphone around during the performance of "Hound Dog."
Presley moved all around and used his whole body in the song. The audience seemed to enjoy the music and the dance moves that went along with it, but the press sure didn't. They had a lot to say about the performance.
Ben Gross of the New York Daily News said, "Popular music has been sinking in this country for some years," wrote Gross at the time [via New York Daily News]. "Now it has reached its lowest depths in the 'grunt and groin' antics of one Elvis Presley. The TV audience had a noxious sampling of it the other evening. Elvis, who rotates his pelvis, was appalling musically … He gave an exhibition that was suggestive and vulgar, tinged with the kind of animalism that should be confined to dives and bordellos."
Elvis Presley made a name for himself and continued to do so in other television appearances as well. On his third appearance on "The Ed Sullivan Show," he was only shown from the waist up according to the official website for The Ed Sullivan Show after his first two performances where his moves were on full display, and the news media reported on it, seeming to be against it even then.
Elvis Presley's second appearance on "The Milton Berle Show" was eventful, and one that people surely still remember.