Why Eric Clapton and Jimmy Page Had a Falling-Out in the 1960s
Jimmy Page and Eric Clapton were good friends in the early '60s. But that changed after the release of tapes from a jam session.
If you read about the early days — before there was a Led Zeppelin, or even a Cream — you get a clear picture of the friendship between Jimmy Page and Eric Clapton. Clapton, working in The Yardbirds, stood out as one of the premier guitarists on the London scene.
You could say the same about Page and his pal, Jeff Beck, both of whom succeeded Clapton as the Yardbirds' lead guitarist. They didn't live far from one another and were certain to turn up wherever innovative guitar sounds were being heard in that period (circa 1963-66).
In 1965, when Clapton left The Yardbirds and joined John Mayall's Bluesbreakers, the guitarist found Page producing him for a landmark recording session. And around that same time, Clapton stayed at Page's house and jammed with the future Zep founder.
In Page's words, he, Clapton, and Beck were "arch-buddies" in those days. Clapton and Page were close enough, in fact, for Page to turn down the Yardbirds gig the first time he was offered it (out of deference to Clapton). However, the Clapton-Page relationship deteriorated shortly after.
Jimmy Page and Eric Clapton had problems after a friendly jam session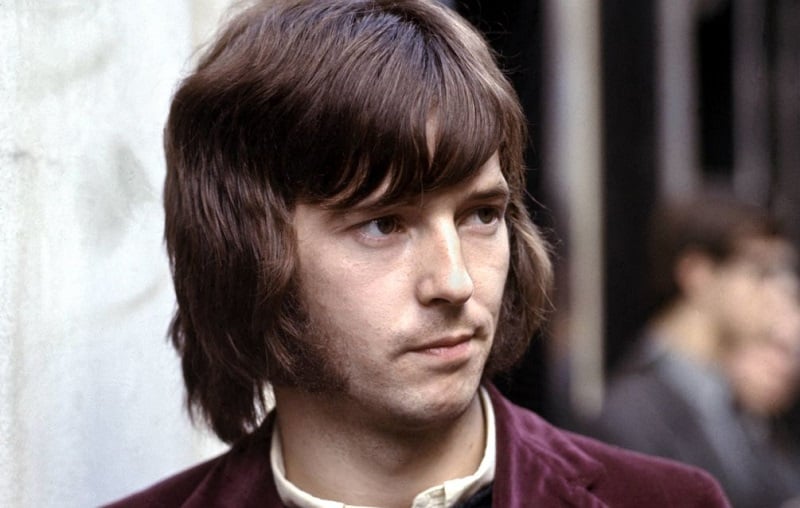 During his brief run with the Bluesbreakers, Clapton visited Page and the two made recordings of them jamming with heavy distortion over blues figures (plugging directly into a recording machine, without amplifiers).
According to Page, he talked Clapton and the recordings up to Andrew Loog Oldham, the Rolling Stones' manager who ran Immediate records (for whom Page had recorded the Bluesbreakers). But that became the source of a contractual problem.
Oldham forced Page to hand over the tapes he and Clapton made, citing their contracts with Immediate. "I argued they couldn't put them out because they were just variations of blues structures," Page said in an interview from George Case's Jimmy Page: Magus, Musician, Man.
But Oldham didn't heed Page's argument. And leading up to their planned release, Oldham had Page record overdubs by three of the Rolling Stones (including Mick Jagger in harmonica). Then the tapes went out for sale.
The jam sessions got released without Page's approval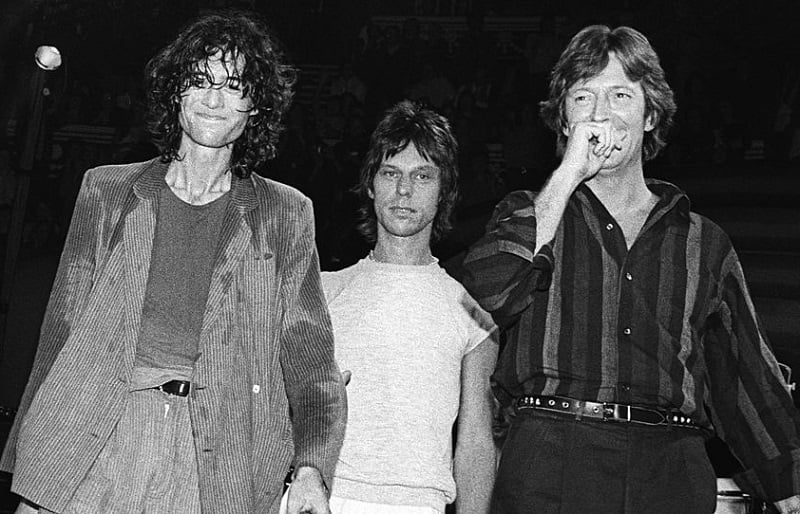 With his hands apparently tied, Page made the overdubs and Immediate released the record of his home-studio jams with Clapton. That didn't go over well with his old friend. According to Case, it led to "some mistrust" of Page on Clapton's part. (Another Page biographer described it as "suspicion.")
In Page's defense, he said he never made any money off the recording (on top of him having no choice about the release). But either way, it's unclear whether the pair of old friends ever rekindled the friendship they had prior to the album going out.
However, that's not to say they didn't have connections. In the late '60s, Clapton dated the French model Charlotte Martin. After they broke up, Page and Martin began dating and had a child together (Scarlet Page, born 1971).
During the Ronnie Lane benefit-concert tour in the early '80s, Rolling Stone asked Clapton about his relationship with Page and Beck (all of whom participated). "I think their characters have become very clear — have become compounded," Clapton said. That settles that, as they say.
Also see: When Jimmy Page Played on the No. 1 'With a Little Help From My Friends' Cover