Why Eric Clapton Was So Nervous About Playing on the Beatles' 'White Album'
While The Beatles were laid-back about a lot of things, they kept their recording sessions off-limits to outsiders for most of the '60s. That's why the arrival of Yoko Ono came as such a shock to any band member not named John Lennon.
However, by 1968, the Fab Four had bigger problems than the occasional comment from Yoko. During the White Album sessions, Paul McCartney worked by himself so frequently that the others wondered if they were in a band together.
Meanwhile, Ringo got so fed up that summer he walked out on the group while recording "Back in the U.S.S.R." And, during all the turbulence, just about everyone was ignoring a brilliant song George Harrison had written for the record.
That track, "While My Guitar Gently Weeps," eventually got recorded with a guitar solo by Eric Clapton. But it was so small feat for George to convince a nervous Clapton to join him and the Beatles at Abbey Road studios.
Clapton had never heard of a guest soloist at a Beatles session — and didn't want to be the first.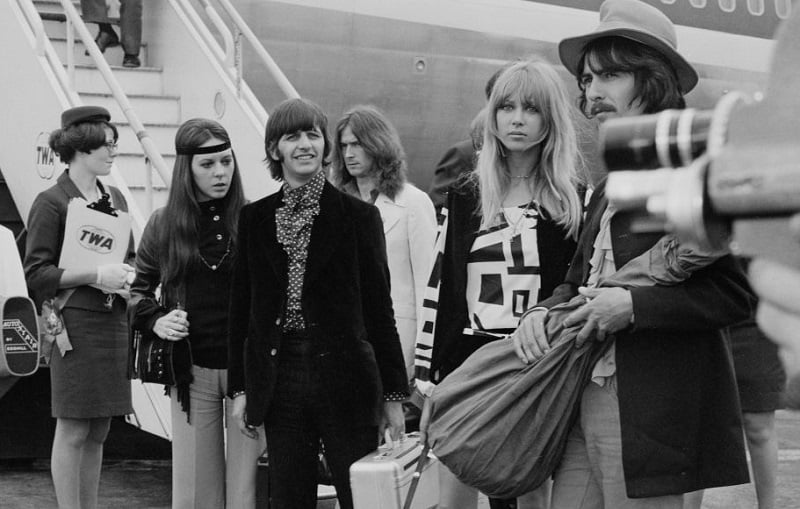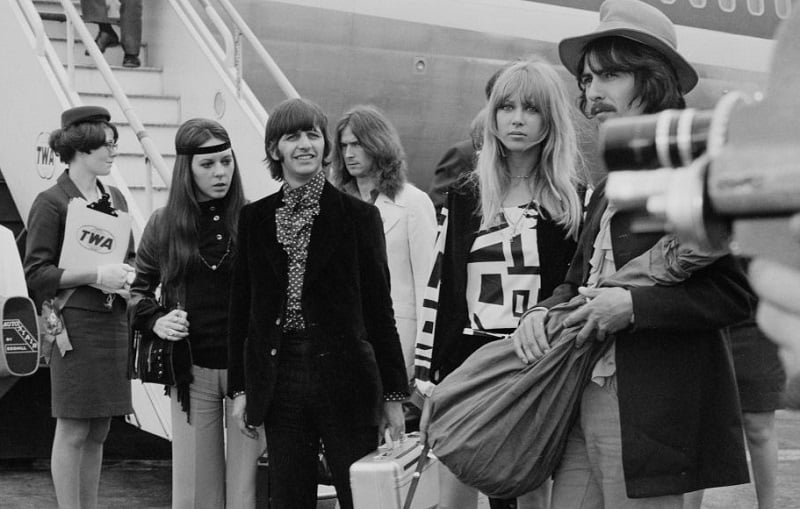 The Beatles first started tackling "While My Guitar Gently Weeps" in the late July of '68. However, the song barely registered among the others in what became an ugly series of record dates. By that point, it was every Beatle for himself.
"We recorded it one night and there was such a lack of enthusiasm," George told Crawdaddy in 1977. "So I went home really disappointed because I knew the song was good." George came up with the idea of bringing in Clapton for the solo so he could focus on his vocals and rhythm guitar.
But it took some convincing because Clapton felt like he was intruding on the sessions — something no one had ever done (to his knowledge) on a Beatles record. George described him as "really nervous" about even coming to the studio.
Eventually, George got Clapton to agree to come and play. Instead of shrugging their shoulders at "While My Guitar Gently Weeps" a second time, the other Beatles were on their best behavior with Clapton in the room.
Clapton's 'White Album' solo preceded Billy Preston's work on 'Get Back.'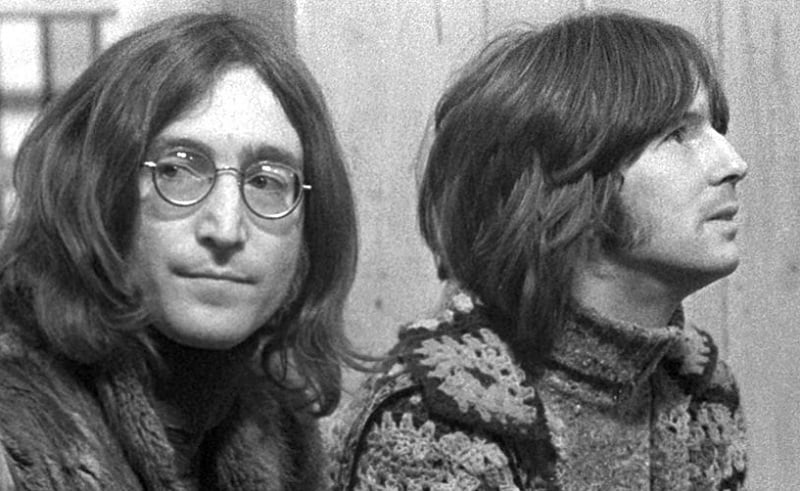 Looking back, George believed Clapton had set a precedent. "You know, he was the first non-Beatle person who'd ever played on anything," he told Crawdaddy. Technically, Brian Jones of the Rolling Stones had played at a Beatles session in '67, but that didn't go out until 1970.
At the time of the White Album's release (1968), Clapton stood alone as a soloist on Fab Four records (other than classical musicians and producer George Martin). The following year, when George nearly quite the band, he brought in Billy Preston to play with the group on "Get Back."
By then, George knew bringing in a great musician would have a positive impact on Beatles sessions. "It helped, because the others would have to control themselves a bit more," he said. "John and Paul mainly because they had to, you know, act more handsomely."
George and Eric Clapton would remain close friends for the decades to come. In fact, George wrote "Savoy Truffle" for Clapton. And, after George divorced his wife Pattie Boyd in 1977, he stayed in touch with her and Clapton after the two (i.e., Boyd and Clapton) got married two years later.
Also see: The Only No. 1 Beatles Hit That Features a John Lennon Guitar Solo