Why 'Everybody Loves Raymond' Ended After 9 Seasons
'Everybody Loves Raymond' show creator Phil Rosenthal had his reasons for ending the series after nine seasons even though it was still a hit.
The CBS sitcom Everybody Loves Raymond continues to be a favorite on syndication and streaming services. On the air from 1996 to 2005, the comedy about the loving yet dysfunctional Barone family was still going strong when it aired its season finale after nine seasons.
While the show remained a ratings hit, show creator Phil Rosenthal had his reasons for pulling the plug.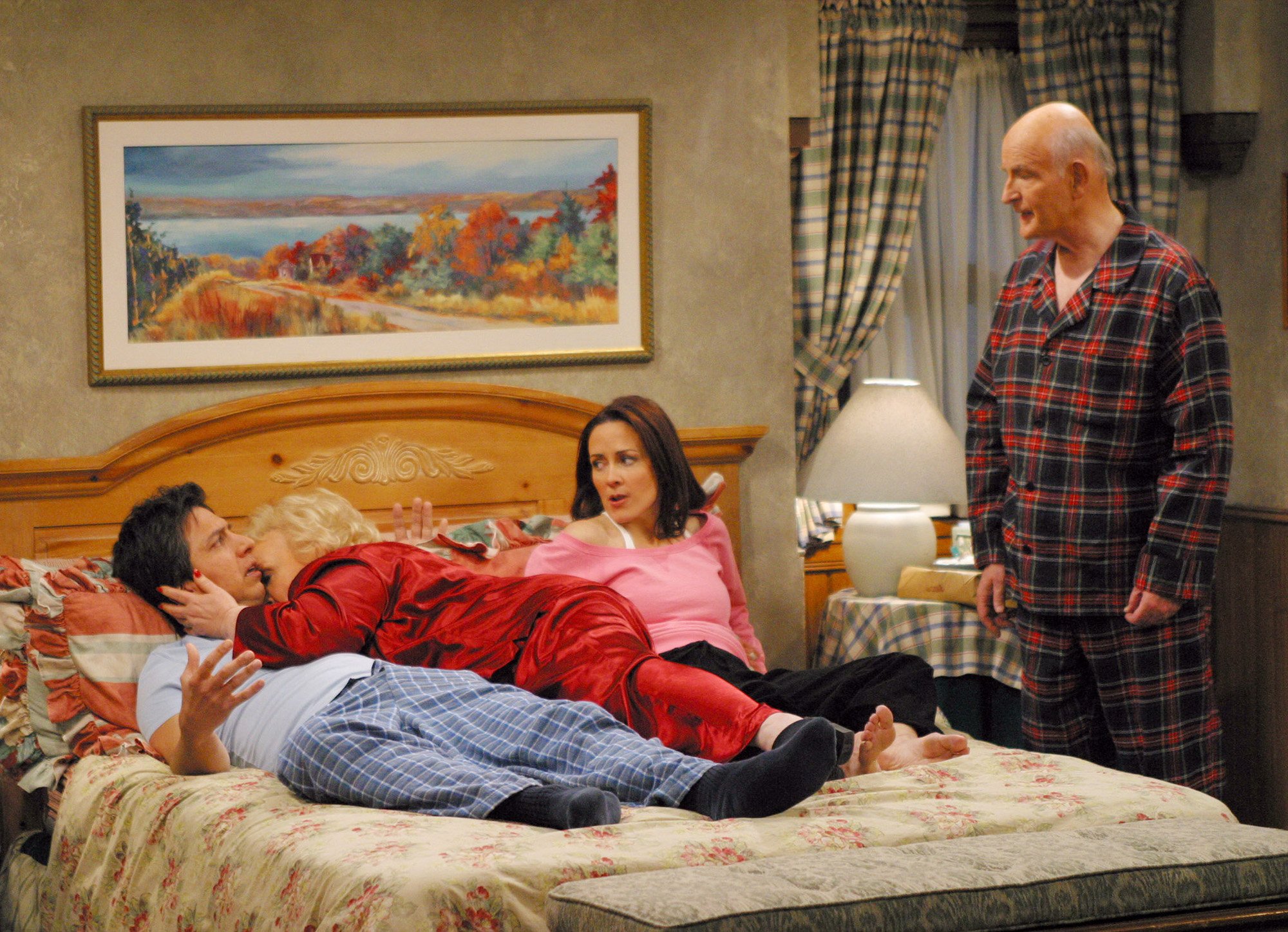 'Everybody Loves Raymond' had a slow start
The sitcom made household names of cast members Ray Romano (Ray), Patricia Heaton (Debra), Brad Garrett (Robert), Doris Roberts (Marie), and Peter Boyle (Frank). Rosenthal recalled getting a doomed slot on the CBS schedule when Everybody Loves Raymond first hit the airwaves.
"We were on Fridays at 8:30 at first, following Dave's World," Rosenthal told the A.V. Club in 2011. "There hadn't been a hit in that time slot since Gomer Pyle. And we didn't change that, but the three people that watched the show did come back every week."
Thankfully, network execs decided to move the show to Monday nights. Rosenthal knew this time slot would be a make-or-break chance for the sitcom. When Everybody Loves Raymond began tracking with audiences, Rosenthal and Romano were still skittish.
"That first night on Monday, our ratings doubled, and you'd think that would be the point at which we'd relax. No," Rosenthal shared. "Ray [Romano] and I became more nervous. Why? Because we had been sampled, and now they were gonna look to next week's ratings to see how people liked the show."
Each week, the ratings went up and Monday night became Everybody Loves Raymond's new home.
Phil Rosenthal stuck to the format for the finale
Rosenthal and Romano didn't go for any bells and whistles when it came to the series finale. The storyline has Ray undergo adenoid surgery and experience a mild complication, causing his family to panic. Once he is stabilized, everyone tries to keep the incident a secret but Ray inevitably finds out.
The ending scene shows the entire Barone family at the kitchen table sharing a meal, something featured in almost every episode. Rosenthal purposely wanted to finish the series on a familiar note.
"I think we ended well, and that's very important," he explained. "I saw many series that didn't end well, and I didn't wanna be one of them – I didn't want to do a bloated, hour-long show. I wanted it to be a show that was also not atypical. That maybe just because the audience knew it was the last show, the story would have a little extra resonance—and that's all we wanted."
'Everybody Loves Raymond' creator and cast wanted to end on a high note
Fans of Everybody Loves Raymond know that most of the episodes are based on real events from the lives of Romano, Rosenthal, and many of the show's writers. After nine seasons, material started becoming scarce. Rosenthal also didn't want to cause discord by continuing to air everyone's actual family quirks and marital arguments each week.
"We ran out of ideas," Rosenthal revealed. "If you worked for me, I would say to you, 'Go home, get in a fight with your wife, and come back in and tell me about it.' And then we'd have a show. But after nine years, if we kept that up, our wives would leave us. And in California, that's half. So we made sure that we got out before that happened."
Another factor that attributed to the unanimous decision to end after nine seasons was making the choice before it became a request.
"We also wanted to get off the air before somebody said, 'Hey, you should go off the air,'" Rosenthal explained. "You want to get off the stage before you wear out your welcome. And we actually cared enough about our audience to want to go before we became lousy. … we wanted to leave before we hit that level."