Why Fans Are Disappointed With Donald Glover
Dondald Glover's 'Atlanta' is a fan and critic's favorite but fans are now pissed to learn Glover's series won't be returning until 2021.
Donald Glover became an integral part of television culture with his television series Atlanta. The rapper and activist tackled racial and economic barriers through the masking of a dramedy (comedy/drama) that follows the lives of an aspiring underground rapper and his wannabe A&R cousin in the hood of Atlanta. With just two seasons under its belt, fans of the show are yearning for more but were pissed to discover that it will be yet another year before the show returns.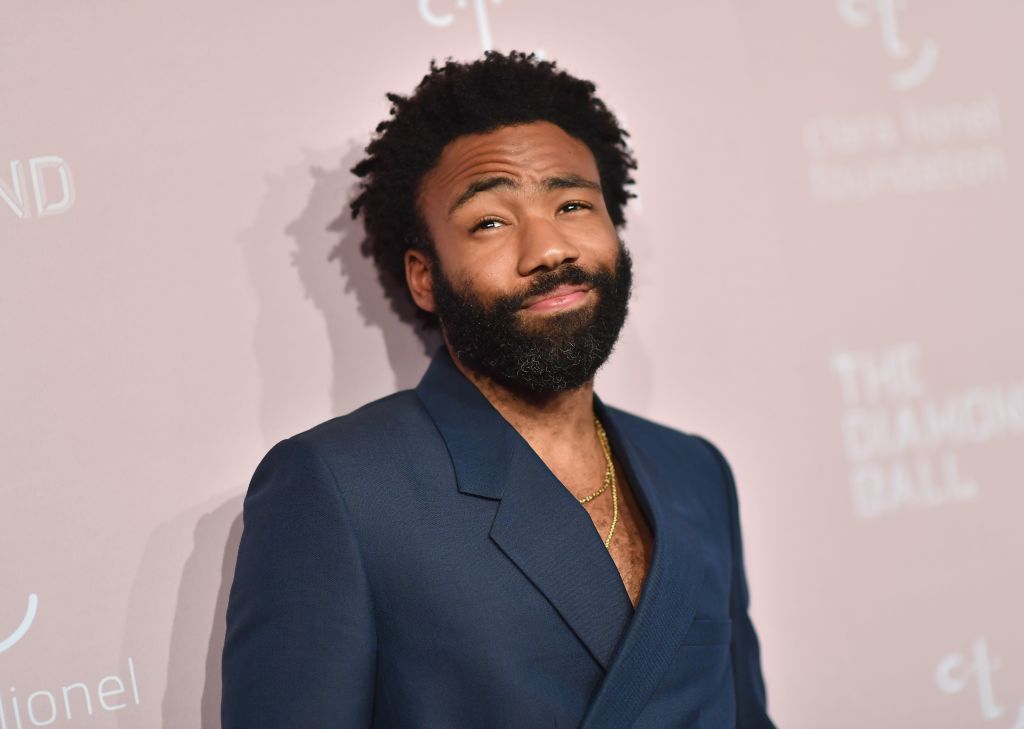 Everything to know about Donald Glover's series 'Atlanta' on FX
Atlanta is a television comedy/drama that was created by and stars Donald Glover. He also serves as a writer, executive producer, and director. The series chronicles two cousins navigating the Atlanta rap scene to improve their lives – with Glover acting as a talent manager to his rapper cousin, Paper Boi. 
FX ordered a 10-episode season in October 2015. The series was received well by critics, with Variety declaring the show as a "finished, cinematic, and beautiful production that may be one of the best new shows of the fall." Atlanta was also ranked number 10 on The Guardian's list of the 100 best TV shows of the 21st century.
The series did so well that it was renewed for a second season just two weeks after its premiere. 
Fans are pissed that Donald Glover has delayed 'Atlanta' seasons 3 and 4
Season 2 of Atlanta premiered in March 2018 and was renewed for seasons 3 and 4 in June of the same year. Fans will have to wait until 2021 to see what unfolds in season 4. 
According to Variety, FX Networks chairman, John Landgraf, announced at the Television Critics Association's press tour that season 3 won't be ready until January of 2021. But the good thing for fans, they say, is that season 3 will feature 10 episodes. Season four will follow with eight episodes in the fall of 2021 – following the model of seasonal breaks networks have become known to do. Luckily for fans, a fifth season is already in the works. 
"As long as Donald wants to make more Atlanta, I'm down for that. But it's his choice," Landgraf said.
During the show's hiatus, its stars have been booked and busy, especially Glover who filmed both Solo: A Star Wars Story – and provided voice-over work for the legendary character of Simba in the re-release of The Lion King. Glover also headlined the Coachella festival in 2019. 
This is the second delay in a season's premiere. Season 2 was pushed back a year as well due to Glover's demanding schedule. Fans are less than thrilled about the news.
"So Atlanta just ain't gone never come back on hunh? #DonaldGlover #PaperBoi @FXNetworks," wrote one.
"#DonaldGlover (& #YangGang supporter) confirms: #AtlantaFX Seasons 3 and 4 will be "Part 1 and 2" part of a new chapter: first 10 episodes return in January 2021 with the next batch 8 episodes following in the fall of that year. Too little too late?? Haven't we all moved on?," wrote another.
Glover has yet to comment on the announcement or fans' reactions.