Why Fans Are Disappointed With Priyanka Chopra's Tacky Response to a Critic at BeautyCon
BeautyCon doesn't seem like a likely scene for a dispute over international politics, but that's exactly what it became when Priyanka Chopra was confronted by an angry attendee over her political support for the Indian Armed Forces. In the aftermath of the confrontation, Chopra is facing increasing criticism from political advocates for peace, but what do her fans think of the controversy and her response?
Priyanka Chopra's role as a UN Ambassador is in question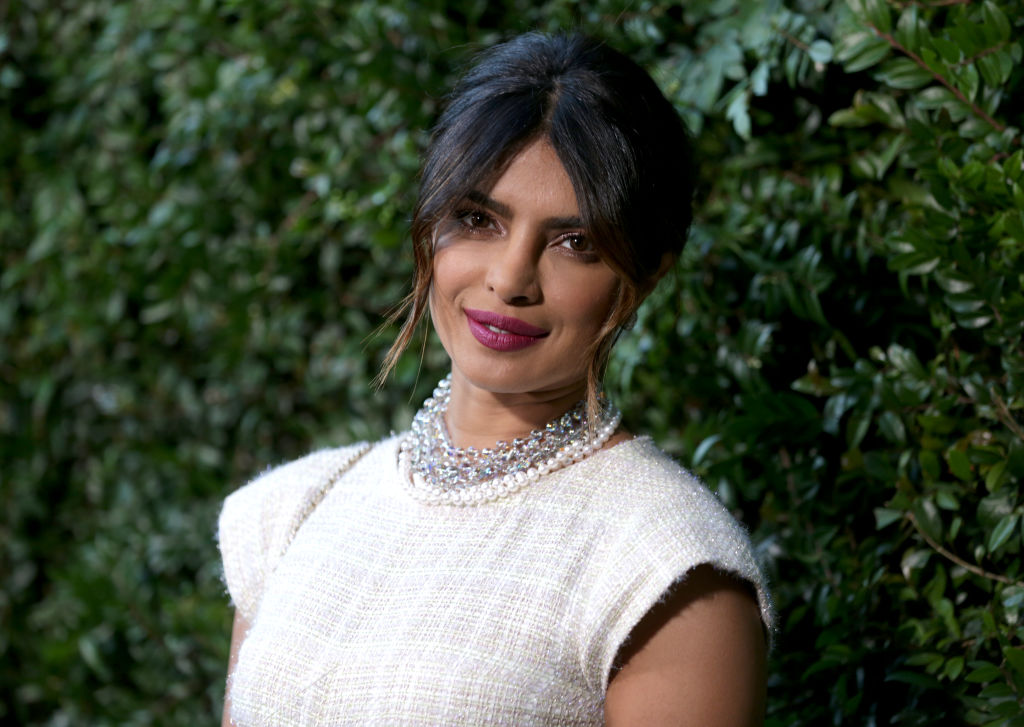 Chopra was appointed as a UN Ambassador for UNICEF, the United Nations Children's Fund, back in 2010 following her work to promote girls' education. The UN's mission is to "maintain international peace and security," a goal it tries to attain through "working to prevent conflict" and "helping parties in conflict make peace."
In February, there was an international conflict between Pakistan and India. After the Pulwama blast — a suicide attack in the Pulwama district of India-administered Kashmir — that claimed 40 Indian soldiers, India retaliated by launching airstrikes allegedly targeting a militant training camp in Balakot, a Pakistani territory.
During these tense times, after the Balakot strike, Chopra tweeted "Jai Hind" and voiced her support for the Indian Armed Forces. "Jai Hind" on its own isn't controversial. It translates to "Victory to India" and is equivalent to the American notion of "God Bless America." But her hashtag use and the timing of her tweet spotlight her support for her homeland.
The star faced immediate pushback from Pakistani fans, who found it hypocritical for a representative for a peacekeeping agency voicing her political views.
The controversy got fresh life at BeautyCon
While the tweet may have faded in the memories of many of Chopra's fans, that certainly wasn't the case for everyone. When BeautyCon attendee Ayesha Malik heard Chopra speaking about her humanitarian work at the event, she felt compelled to speak up. She took the mic and called Chopra out for her hypocrisy and "encouraging nuclear war," citing the past tweet as evidence.
Chopra responded: "So, I have many, many friends from Pakistan and I am from India, and war is not something that I am really fond of but I am patriotic. So, I'm sorry if I hurt sentiments to people who do love me and have loved me, but I think that all of us have a sort of middle ground that we all have to walk, just like you probably do as well."
"The way you came at me right now?" Chopra went on. "Girl, don't yell. We're all here for love. Don't yell. Don't embarrass yourself. But we all walk that middle ground, but thank you for your enthusiasm and your question and your voice."
People are not impressed with her response
In the fallout since the confrontation, it's clear that people are not impressed with Chopra's response. Politics aside, critics were uncomfortable with Chopra citing her Pakistani friends. Just because she has Pakistani friends does not mean her views are without direct or subconscious bias.
Many fans also found Chopra's tone and response to be condescending and patronizing. As a vocal champion of women, Chopra openly calls for women to support one another but when placed on the spot, she did the exact opposite.
The site Feminism in India went so far as to call Chopra's response "gaslighting," pointing out that she tried to undermine Malik's point of view by making her seem unreasonable rather than engaging with the critique directly. Others are using the response as an opportunity to question Chopra's humanitarianism on a broader scale, stating that the actress was never actually a humanitarian at all.
What's more, Malik's mic was taken from her while she was sharing her opinions. A true feminist, critics are arguing, would have restored her mic and asked her to complete her thoughts and questions.
Current events will likely keep the controversy in the headlines
A Change.org petition demanding that Chopra be removed from her UN position has gathered over 150,000 signatures, and Pakistan's own Minister for Human Rights has called for her to be stripped of the title.
Chopra's comments did little to reduce the anger over her initial support for armed action, and the added dismissal of Malik's comments is not sitting well with many fans.