Why Fans Are Worried Celine Dion's Rumored Boyfriend Is a Terrible Influence on Her
Singer Celine Dion has survived some serious personal hurdles in the last few years. The biggest one being the death of her husband, Rene Angelil, in 2016. After his death, she's been leaning heavily on the support of her "best friend" Pepe Munoz, but her closest friends have been pretty worried about her. While Dion maintains Munoz is her friend, reports suggest they're dating.
Celine Dion is still battling grief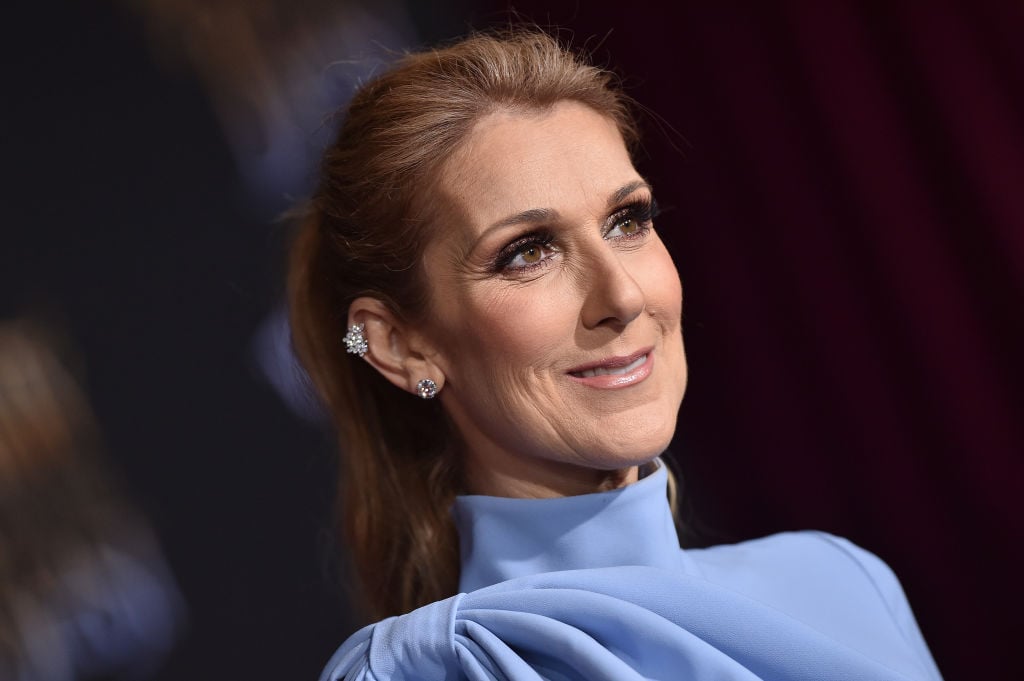 Dion has maintained that her late husband was, and will be, her one true love. Since she was only twelve when she met Angelil, it's pretty impressive that this would be the man who would go on to be "the only man she'd ever loved."
When she was 18, Dion and Angelil began dating. She was slow to come out with the news because she worried she would face criticism because of their large age gap. She even worried what her mother would say about the union. Despite her hesitation, it was clear they were very much in love and so, they quietly married a few years later in Montreal, Quebec.
Celine Dion has been busy with her career
Despite worries about her well-being, Dion has been preparing for her new album and world tour. In fact, it's been a really successful and busy year for Dion. She just wrapped up her Vegas residency where she played to sold-out shows for over a decade. In September, she begins her world tour with stops in the US, Canada, and Europe.
Whatever her relationship status, it does not seem to have a negative impact on her hugely successful music career. In fact, she feels more powerful and more in control of her career than ever before.
Celine boasts: "To be honest with you, I think I'm at the best of my life right now and I really want to enjoy and embrace every moment of it…It's all new. It's like I'm having a second wind — 50 has been great for me."
Celine Dion's relationship rumors
Dion and Munoz, her former backup singer, have been very close since the death of her husband. It's their close friendship that sparks romantic rumors. The two are pretty much inseparable and are often seen cuddling and holding hands at public events. This show of affection is just one of the reasons that fans speculate that the two could be dating.
Allegedly, Munoz is her newest "boyfriend," and Dion has had to make public announcements that they are "just friends" several times. In fact, she told the Montreal Gazette that she understands why there have been rumors, but insists that he is just someone who has helped her through her loss and that they are just best friends.
Dion said: "The thing is that he's my best friend and we dance together and he did so much for me and even just holding my hand… it's something that I haven't had for a long time… A hug from a 6-foot-3 man, it was wonderful… and people really thought there was a romance going on."
Besides, she defends herself by citing his alleged sexuality: They cannot be dating because Pepe is gay. Dion revealed in one interview: "At first, I felt for him quite a bit… Pepe is gay, and at first I think some people did not know that."
Friends worry Celine Dion might be controlled by the young man in her life
People in Dion's inner circle have been worried about her because of her relationship with Munoz. They fear that he may have too much influence and control over how Dion is running both her career and her life.
Page Six reported, citing an anonymous source: "Pepe is like her boy toy who is really trying to take over. He's isolating her and people are feeling it. She's in love with this guy and listens to everything he's saying. People go to him when they have questions. He's fully taken over. The only people around her now [are] Pepe, the hairdresser and the stylist."
Dion has refuted the report by posting a statement.
There have also been reports that it was Munoz's influence that inspired Dion to reevaluate her staff and ultimately let go of some people who have been with her for a long time, including her hairstylist Law Roach.
Celine Dion doesn't care what people think
Dion explained some of her feelings for Munoz and Angelil during an interview with Dan Wooton. In it, she assures everyone that she is not currently dating, but she clearly doesn't care if people believe she is.
"Of course we hug and hold hands and go out," she explains, "so people see that." Celine understands the confusion but doesn't validate the claims. "I mean, he's a gentleman. He's giving me his hand to go out."
She has consistently remarked that Angelil is the only man she has ever loved, as is evidenced in her regular posts on social media.