Why Fans Believe Rihanna and ASAP Rocky Are Dating
Fans say this is a sign Rihanna and ASAP Rocky are secretly dating.
Have you heard? Rihanna's relationship with Saudi billionaire Hassan Jameel has officially come to an end. On Jan. 17, multiple outlets reported that she and Jameel called time on their relationship after a nearly three-year romance.
Shortly after the news broke, Rihanna made a move that has fans convinced that she's rebounding with her rumored ex-fling ASAP Rocky. Below, find out what she did and learn more about their history together.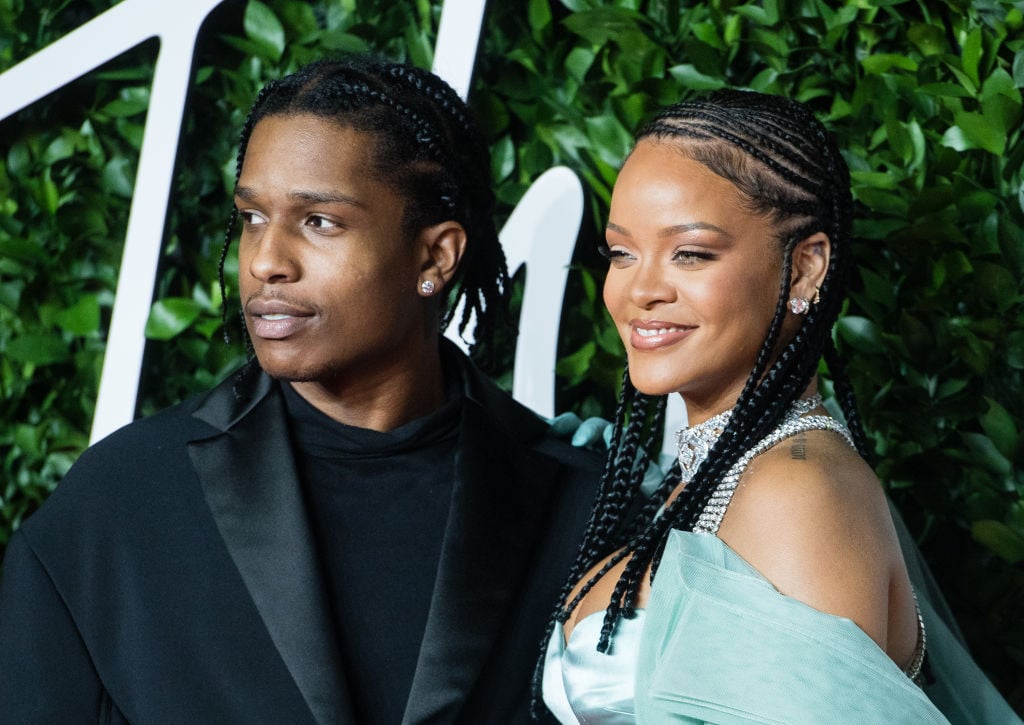 A look back at Rihanna and ASAP Rocky's rumored relationship
Rihanna and ASAP Rocky were romantically-linked in early 2013, but the "F*ckin Problems" rapper insisted to MTV News that nothing was going on.
"I don't even look at her like that. She's sexy, but I'm good," he said.
They reignited the rumors later in 2013 after they were allegedly seen making out on the set of the video shoot for their song "Fashion Killa." But ASAP Rocky continued to deny that they were together and insisted that he and Rihanna only had a platonic relationship.
In 2015, he told HOT 97: "It never happened. If it happened, then it would have happened. We didn't do that. You never know. That's not what I'm looking forward to, I'm looking forward to the friendship that I already have with all these females."
Rihanna and ASAP Rocky fuel dating rumors (again)
Over the next couple of years, we didn't hear much about these two. But hours after reports surfaced that Rihanna and Jameel had split, she was seen hanging with the "Fashion Killa" rapper at A$AP Mob's annual YAMS Day concert. In photos circulating social media, the two are seen posing and laughing together.
It's not the first time that Rihanna and ASAP Rocky have hung out in recent months, either. In October, the "Work" crooner was seen hanging out with the rapper following his performance at the music festival Rolling Loud. About two months later, she was spotted supporting Rocky at a concert, and they attended the 2019 British Fashion Awards together.
While some people are convinced this means that they are secretly dating, it's worth pointing out…
Rihanna has been spending time with others
She was also seen with Drake, whom she reportedly dated off-and-on over the years. The two had a falling out some time after Drake professed his love for the singer at the 2016 MTV VMAs, with Rihanna telling Vogue in June 2018, "We don't have a friendship now, but we're not enemies either. It is what it is." Drake confirmed in December 2019 that Rihanna was still "no longer a part" of his life. But it appears that they have since made amends.
On Jan. 17, the entertainers were also seen hanging out at a Yams Day event.
So, maybe it's not what it seems. Rihanna could simply be enjoying her time as a newly single woman and hanging out with some old friends. We'll just have to wait and see what happens next.