Why Fans Called Kim Kardashian's Instagram Posts 'Insensitive'
Kim Kardashian is one of the most followed people on Instagram, so it goes without saying that her social media posts get viewed by numerous fans around the world. This gives Kardashian a huge platform to talk about issues that matter to her. However, it also means that everything she does gets scrutinized and judged.
Recently, Kardashian found herself being criticized for some Instagram posts that were deemed "insensitive" by fans. Read on below to find out what happened and why people are not happy with Kardashian's posts.
Kim Kardashian talked about the Armenian genocide on her Instagram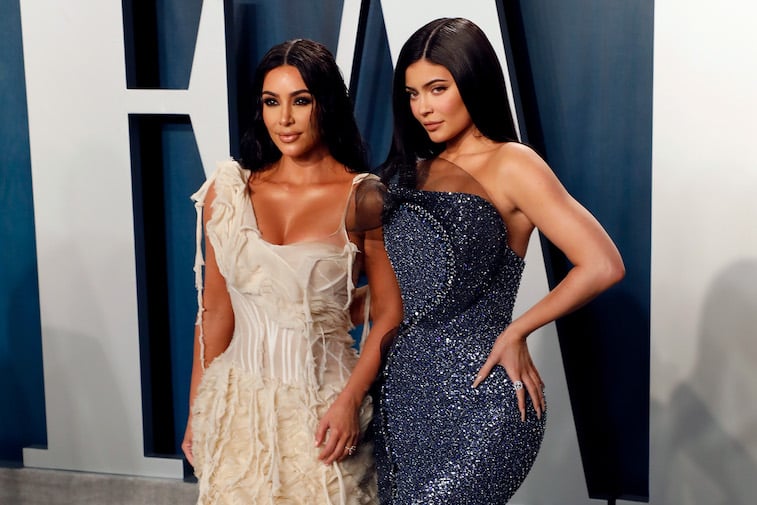 Kardashian is half-Armenian. Her late father, Robert Kardashian Sr, was a descendant of Armenians who fled their country in the early 1900s. Kardashian and her siblings have been very open about their Armenian heritage.
They have traveled to Armenia many times and even decided to let some of their children get baptized there.
Kardashian is also an advocate for the recognition of the Armenian genocide, which happened several years after her ancestors came to the United States. She has urged American presidents to formally recognize it while also trying to educate fans about the event.
This year, Kardashian made several posts on her Instagram in honor of the Armenian Genocide Remembrance Day on April 24. She posted photos from the genocide and told followers a bit about what happened during the tragic holocaust.
"These are my ancestors," Kardashian wrote. "They were starved, raped, & slaughtered… Today we remember the Armenian genocide so that no race, religion, or group, is ever subjected to anything like this ever again."
Why fans think Kim Kardashian was being 'insensitive'
Although most fans do not have a problem with Kardashian's advocacy work for her ancestral homeland, some found her to be "insensitive" when it comes to what she chose to post on Instagram after talking about the Armenian genocide.
Several hours afterward, Kardashian began making promotional posts for her makeup company, KKW Beauty.
"Does anyone else feel that her Instagram story currently seems a bit insensitive? It goes from posting about the Armenian Genocide (which I have no problem with, of course, I think it's good she posts this stuff) straight into makeup promotion," one fan wrote on Reddit. "I get that it's her job, but she can't wait 24 hours until the Armenian Genocide posts disappear to post about her makeup palette?"
However, some people are on Kardashian's side, noting that there isn't anything wrong with what she did.
"She's still a businesswoman," another fan said. "It may be a little tone deaf but at least she's doing something about it I guess."
Fans often have problems with Kim Kardashian's ad posts
This is not the first time fans have complained about Kardashian's social media ads. A number of followers have been voicing their frustration about the fact that she seems to promote her businesses more and more nowadays. One fan even says that it is "exhausting" to follow her since they are simply getting ads for products as opposed to updates about her personal life.
Some of Kardashian's sisters have been the target of these complaints as well. Another fan wrote that they "only follow Kourtney and Kendall because their feeds are not 50% ads like Kim and Kylie[']s."
Of course, the Kardashians do have a reason for why they like to post ads. Since they are businesswomen, social media posts make up a large part of their marketing plans and often drive people to buy their products. Additionally, they can also earn big bucks advertising for other companies. Their mother, Kris Jenner, once revealed that the siblings often demand six figures per social media post.
At the end of the day, the Kardashian family members make a lot of money from advertising products, so they will most likely continue to do it for as long as they can.