Why Fans Can't Stop Talking About Jamie's Moving Speech in the Season 5 Premiere of 'Outlander'
Outlander season 5 finally premiered and fans have a lot of feelings about it. In one particular moment from the premiere, Jamie Fraser (Sam Heughan) makes a moving speech to the people of Fraser's Ridge. Read on to learn what happened and what fans are saying about the special moment. There are spoilers ahead.
Jamie puts on his kilt and gives a speech
After Jamie and Claire's (Caitriona Balfe) daughter Brianna (Sophie Skelton) gets married, Jamie puts on his kilt and takes advantage of the fact that many people who live on Fraser's Ridge are still there. He burns a cross in front of everyone and decides to give a rousing speech.
"In the Highlands, when a chieftain sends himself to war, he'll burn the fiery cross sending a sign through the lands of his clan," Jamie says to everyone. "It's a call for his men to gather their weapons. Come prepare for battle. We are friends, neighbors, countrymen, and we're not a clan, and I'm not your chief. But I hope that if the time comes you will all stand by my side. We can not say what might befall us, but we must not only be willing to make oaths to our wives and loved ones but to our brothers in arms and this new country. Stand by my hand."
Jamie reaches out his hand
Jamie reaches out his hand towards Roger (Richard Rankin), hoping he will take it. However, another man comes over to give his oath to Jamie first. Then Jamie actually calls over Roger to take his oath, and he willingly accepts and gives his oath as well. Jamie makes him a captain at this time.
Jamie says they are all founding a special kinship in a new world. He tells everyone he won't light the cross again until it's time to fight. He then calls over Fergus and he also takes the oath willingly. Other men come around and give their oaths to Jamie as well.
Fans loved the entire scene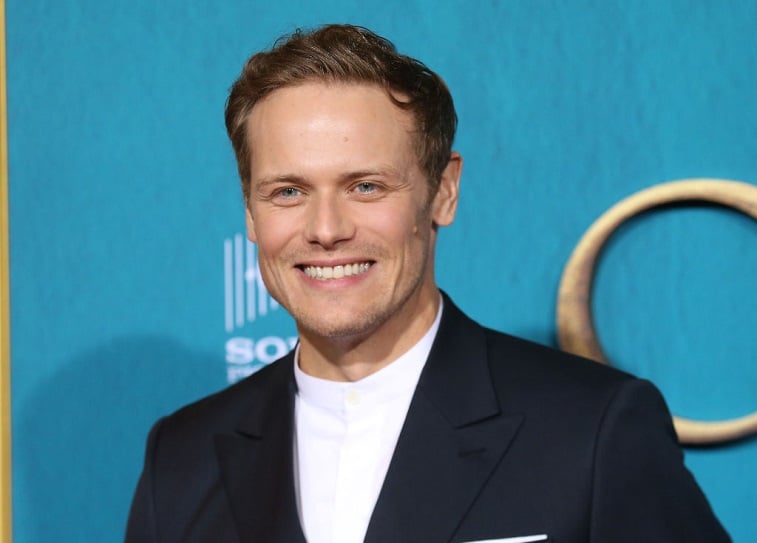 Viewers of Outlander really seemed to love the scene specifically. It was moving for a number of reasons and let's not forget that Jamie is wearing that kilt of his.
Many fans were sobbing after watching Fergus come and give his oath to Jamie. "Seriously guys, when he called Fergus I started to cry a lot. It was so beautiful and exciting. He was not expecting to be called in front of everyone," a Twitter user said.
Others thought it was great that Roger knew the words to the oath without needing to be told. "I love the surprise on Jamie's face when Roger knows the proper words," another user expressed.
Viewers applaud Heughan, especially in this scene. "Sam did a phenomenal job in this scene and the next," a Twitter user wrote.
Others are ready to sign up and take an oath as well. "Where do we sign?!?! #IStandWithFrasers #Outlander," someone else wrote.
The entire scene was well done and fans were pretty emotional after watching. Season 5 of Outlander is off to an excellent start.