Why Fans Don't Hear Much About Guy Fieri's Other Son, Ryder
Food Network star Guy Fieri has made a name for himself for his wild outfits and spiky, bleach blonde hair. The Diners, Drive-Ins, and Dives host has a personality like no other, and it's helped him become a household name.
It turns out Fieri can cook, too, and his older son, Hunter Fieri, appears to be following closely in his father's TV chef footsteps. But Guy Fieri has another son, Ryder — why don't fans hear more about him?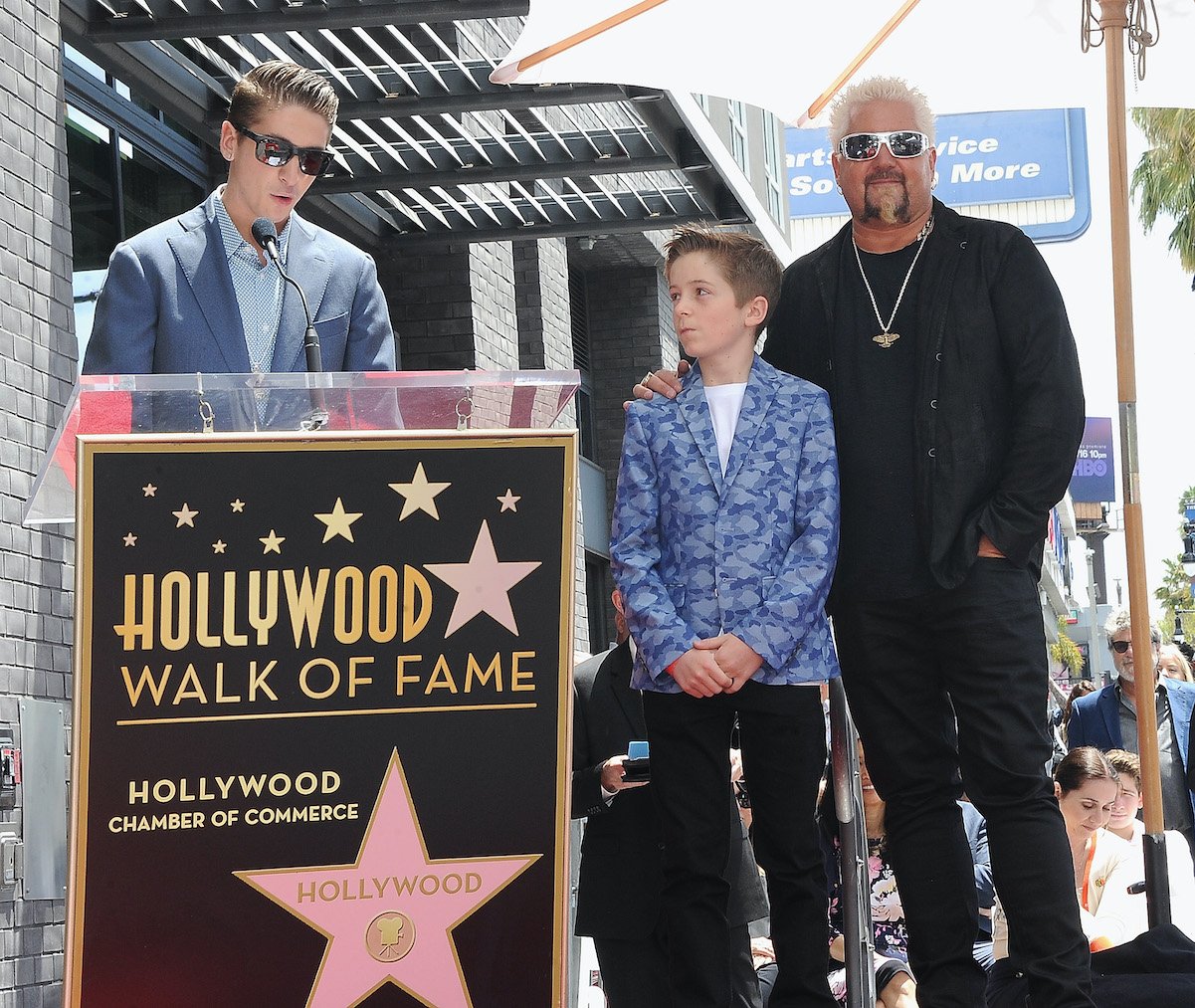 Guy Fieri's older son is all over TV with his father
For years, Guy Fieri's kids didn't make too many television appearances. Every once in a while, he'd feature his sons on his show. But it wasn't until recently that Fieri's older son, Hunter, started taking an interest in his father's career as a TV personality.
Hunter began attending more tapings with Guy, and it seems the pandemic has turned Hunter into Fieri's right-hand man. When restaurants shut down at the start of the pandemic, Fieri couldn't continue filming his Triple D show. Rather, he recreated the show from home, with chefs mailing him the necessary ingredients to put the dish together.
Hunter started making guest appearances on the show to help Fieri cook. And the two of them became somewhat of a tag team. Now that Triple D has restarted filming, Hunter has posted photos on set to his Instagram, suggesting that he's along for the ride on location, too.
Guy Fieri shares a younger son, Ryder, with wife Lori Fieri
Fieri's older son has made a number of television appearances, and it's looking more and more like Hunter is going to permanently share the spotlight with his father. But Fieri and his wife, Lori Fieri, share another son, too: Ryder Fieri.
Hunter and Ryder are almost a decade apart. Hunter is 24 while Ryder is only 15. Fieri features his older son more, and though he's never fully explained why, it's likely because of Ryder's age. Ryder is still a kid, and Fieri didn't bring Hunter into the spotlight until he was in his 20s. It's possible Fieri wants Ryder to enjoy his youth before tagging along with his father and making a real name for himself. Plus, Ryder is a teenager, and it's possible that he's just not as interested in the spotlight right now as his older brother.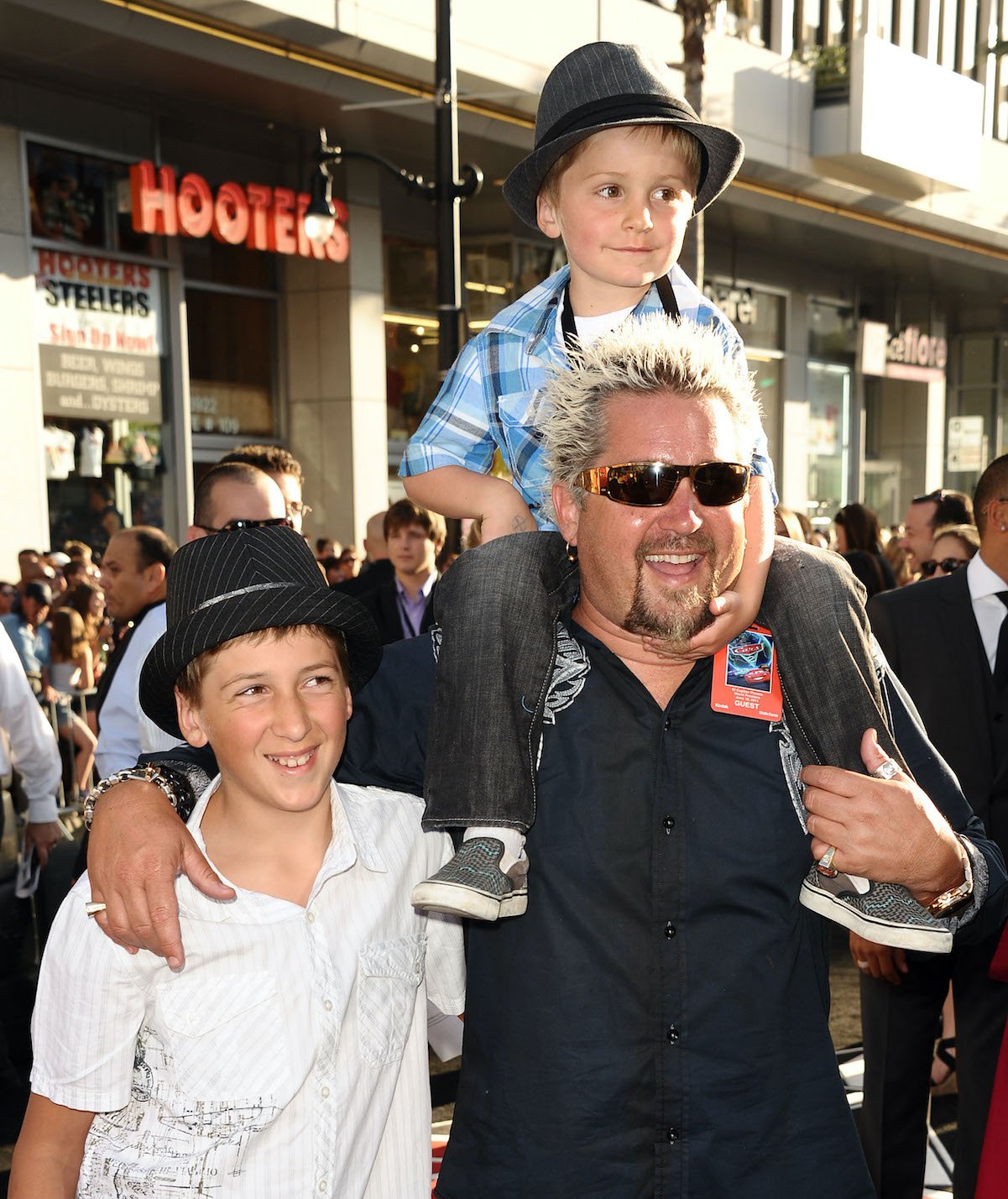 It's possible Ryder Fieri will come around more down the road
Who's to say Ryder won't join his dad's film crew as time goes on? As a teenager, Ryder is likely too preoccupied with school and friends to worry about building a career in TV — yet. Plus, Ryder seems to have a strong interest in keeping to himself — he doesn't have a large social media presence, and his Instagram profile is private. Though, from what we can see, he enjoys making Tik Toks.
Fieri hasn't said much about whether Ryder has an interest in cooking, but his age, plus his seemingly more private lifestyle, making Fieri's younger son less likely to appear in the spotlight than his brother.