Why Fans Have Doubts About Aaron Carter's Relationship With His Girlfriend
Fans of Aaron Carter have a lot of opinions about his relationship with his girlfriend, Melanie Martin. Recently, something happened between them.
Fans of Aaron Carter have a lot of opinions about his relationship with his girlfriend, Melanie Martin. They've taken a trip together to Amsterdam and they're always on each other's Instagram stories. Recently, something happened between them on Instagram Live that has fans doubting their relationship. Read on to learn more.
Things get heated on Instagram Live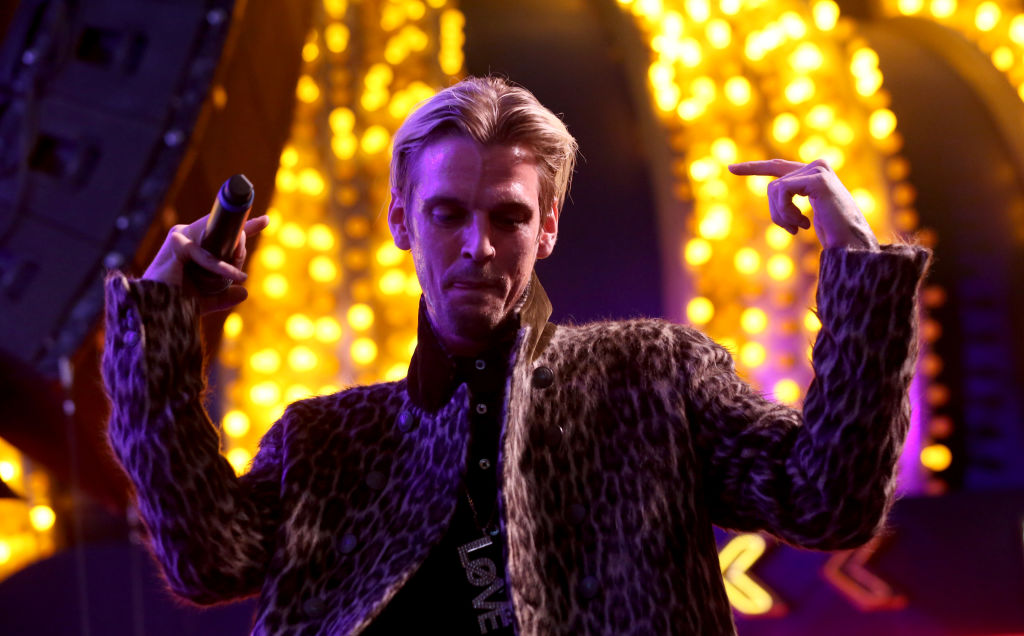 Carter was recently on Instagram Live, as he is known to be. He interacts with fans and makes music usually, but this time fans got to see a different side to his relationship with his girlfriend. Carter is heard yelling at Martin and they're clearly in a heated argument. The situation is all over Twitter as some fans took the time to record the encounter for all the world to see.
In the video, Carter is heard asking Martin about a guy in her phone that she allegedly changed to a girl's name. He's heard accusing her of sending nudes while they were together. He then accuses her of "sending nudes to older men."
She says she's done and he tells her to get out of his house. He then says that 500 people are watching the encounter at the time.
"This is called the truth," Carter tells her.
"You're embarrassing," Martin replies.
Carter then went into further detail about stuff and he aired some dirty laundry. "You guys have no idea what else happened," Carter says as he tries to set the record straight. "Alright? So I will explain it to you, everything that happened. This girl literally took advantage of me. She told her friends, they were like, 'Oh, I see you're dating Aaron Carter. Why is that?' And do you know what she says? 'He has money. He's nice. He has money. He's nice.' She changed a name and hid it of an older man that she promised to send nudes to a month ago. That's who she is."
Fans react to a new image of the two together
Apparently things are all fine again because Carter recently posted an image of himself alongside his girlfriend on Instagram. Fans have a lot of questions about their relationship after everything that happened on Instagram Live.
The two are laying in bed together alongside their dog. "I love you 3000," Carter captioned the post.
"Yep…including that little hiccup of you cussing her out and throwing her out agreeing finding out she was talking to other guys and you left her just driving around in her car with no gas in it then she came crawling back and now it's magically never mentioned again🤡🤡," an Instagram user commented.
Another fan wants to know if everyone should just forget what happened completely like it was nothing. "🙄🙄🙄🙄🙄 Are we going to forget the Live the other day….?" they asked.
Other people just wanted to have fun with it. "Anyone else getting #loveafterlockup vibes? Lol 😂 jk," they commented.
Fans of Aaron Carter are honestly confused about his relationship with Melanie Martin. People are questioning it even more after that Instagram Live incident.