Why Fans Think 1 Superhero From 'The Incredibles' Might Have Been Gay
Viewers meet a few of Mr. Incredible's friends throughout 'The Incredibles.' One of those is a superhero named Thunderhead, who fans think could be a member of the LGBTQ community.
Whether it be someone mentioned in a newspaper or a character who Mr. Incredible looks up with Syndrome's system, there are superheroes of every kind in this movie.
There's even one who fans think was a member of the LGBTQ community. Although it's never explicitly stated, this character, reportedly, had five children with his "roommate."
Mr. Incredible and Elastagirl are just two of the superheroes in 'The Incredibles'
With two super movies, Disney and Pixar introduced viewers to one family with a pretty special secret: they're all superheroes. By day, Bob Parr is an insurance agent, but by night he's the super strong Mr. Incredible.
Helen Parr is the incomparable Elastagirl, who can even ride a motorcycle and fly a jet. Fans also meet the kids of these two heroes. Violet can create forcefield shields and become completely invisible. Dash, their middle child, has superhuman speed.
The youngest of the family, Jack-Jack, is in a league of his own, with a handful of powers that make him somewhat difficult to raise. The Incredibles prove they are super, though, along with a few of the other characters mentioned in this franchise.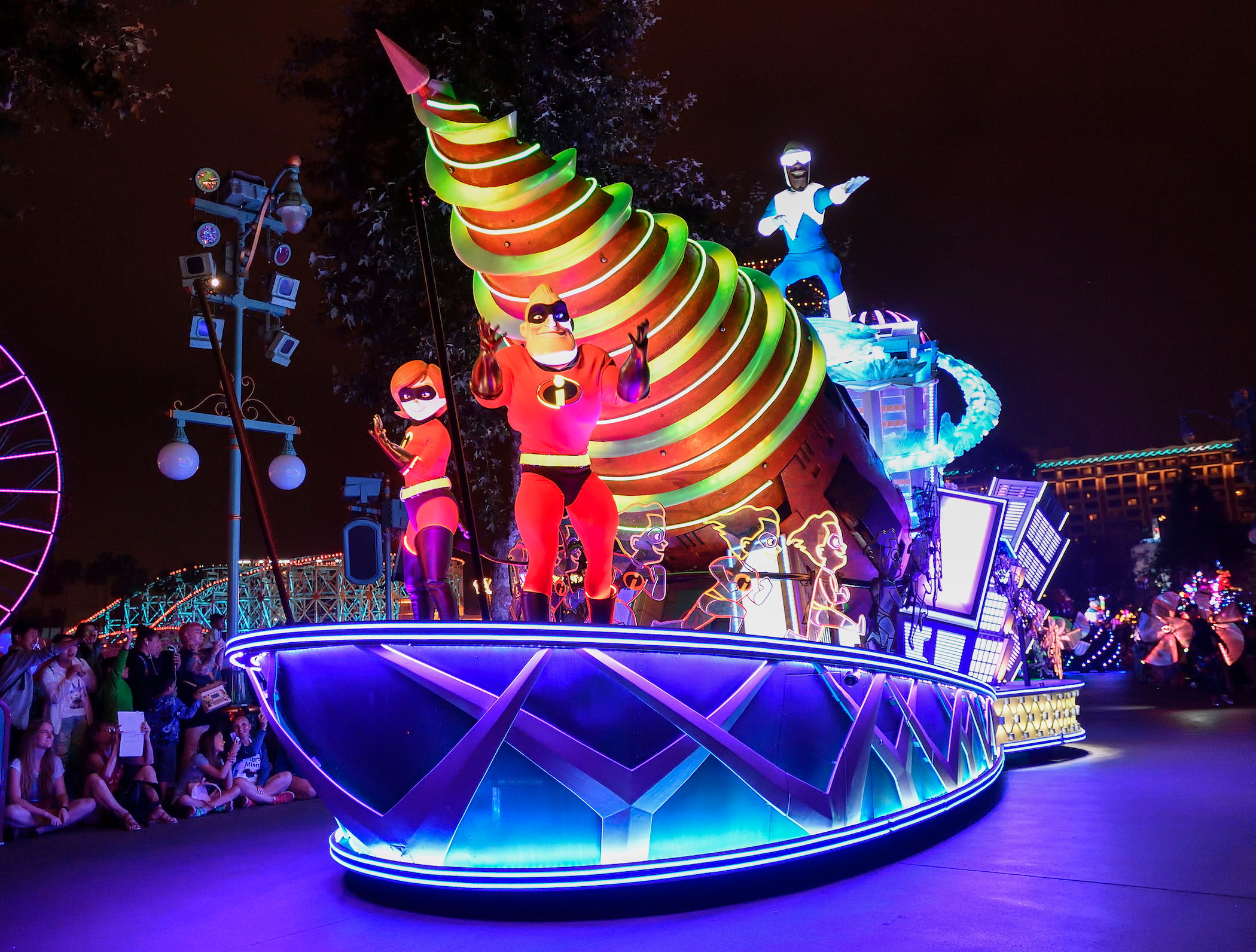 There are a few other heroes mentioned throughout the two movies
Throughout The Incredibles, fans are introduced to a number of superheroes other than Mr. Incredible and Elastagirl. There's, of course, Frozone, Mr. Incredible's best friend, who can make ice and snow out of the water in the air.  
There's also a few superheroes that Mr. Incredible mentions to Edna as his fashion inspirations. There was Dynaguy, who had a "great look" before he was, sadly, killed in a cape-related accident. (The character was later memorialized with a statue.) Gazerbeam was another one of Mr. Incredible's friends, who went missing at the hands of the villain of the first movie, Syndrome.
The second Incredibles movie adds a few new heroes to the lineup, including characters like Void, Reflux, and Screech. Thunderhead is another hero in this universe who has a brief profile created by Disney and Pixar.
Some Disney and Pixar fans think Thunderhead might've been one of the few gay characters in 'The Incredibles'
This hero can harness the power of the weather. Viewers never actually meet Thunderhead. However, based on a profile of the character from the movie, outside of his hero work, this character raised five children with his roommate, Scott.
Could these two "roommates" have been in a relationship? According to fans on Reddit and Instagram, it's pretty likely. However, that would've made them one of the few openly gay characters in this universe.
Although he might've been a member of the LGBTQ community, this character still isn't a major part in The Incredibles' story. Both movies focus on the one family of supers as they fight crime (and boyfriend/homework troubles) as a family.
The Incredibles and Incredibles 2 are both available for binge-watching on Disney's streaming platform. To learn more about Disney+ and to subscribe, visit the company's website.