Why Fans Think Ariana Grande's New Song "Break Up With Your Girlfriend, I'm Bored" Is About Big Sean
Why Fans Think Ariana Grande's New Song "Break Up With Your Girlfriend, I'm Bored" Is About Big Sean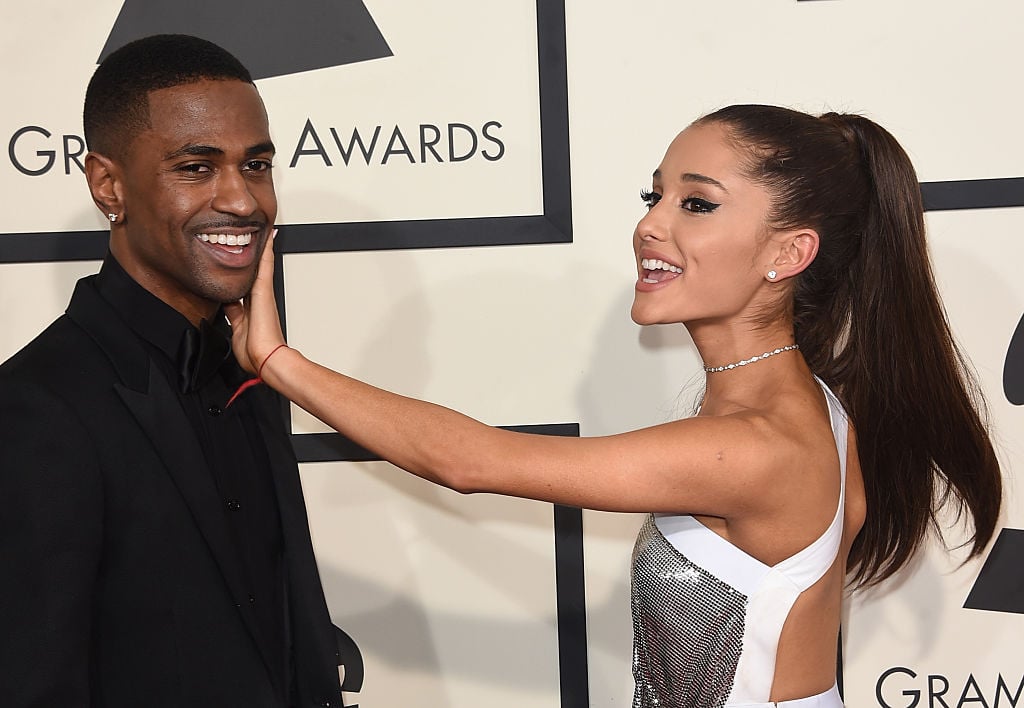 Ariana Grande's new album is set to be one to remember.
The singer recently announced her fifth studio album Thank U, Next is set to be released on February 8.
Grande also shared the album's tracklist and fans are already making their own speculations on what each song could possibly be about.
Some fans have already concluded that the final song on the album, "break up with your girlfriend, i'm bored", could be about Ariana Grande's ex, Big Sean, but we won't know until we hear it.
Fans are certain they know what the song is about
Ever since Ariana Grande took to social media to post the tracklist to her new album, fans have been dissecting each song and their possible meanings.
One song, in particular, has held a lot of fans' attention for the past few days.  
The last song on the album, "break up with your girlfriend, i'm bored", has garnered a lot of attention.
Many fans have begun to speculate that the song is about rapper Big Sean.
Ariana Grande dated Big Sean for eight months beginning in October 2014.
When Ariana Grande released the music video for her hit song "thank u, next", the singer wrote in her Mean Girls inspired burn book that the rapper could "still get it"
Was this actually insinuating something?
Big Sean was dating someone else
One year after the singer and rapper called it quits, Big Sean began dating R&B singer Jhené Aiko.
After two years together, rumors revealed that the two called it quits after the singer covered up the portrait of Big Sean on the back of her arm.
Even though both of them have not commented on what really ended their relationship, many believe that Ariana Grande could have had something to do with it.
Some fans believe that Grande was the reason behind Big Sean and Jhené Aiko's breakup since the new song is said to be about a recent hookup Grande had with someone.
Since Big Sean is the only one of Grande's exes who was recently in a relationship, many began to put two and two together.
Could Ariana Grande want Big Sean back?
Even though the song has not been released yet, we can't help but feel as though it holds many secrets we have been dying to hear.
Since Ariana Grande and Big Sean only dated for a few short months, we wonder if the singer wants to rekindle the flame they once had?
Big Sean isn't the only one of Ariana Grande's ex who will be mentioned in this album. The song "NASA" is said to be about comedian Pete Davidson since he was wearing a NASA sweatshirt when they made their first public appearance together.
All in all, Thank U, Next is set to reveal some relationship secrets we might be shocked by.
We will just have to patiently wait for February 8 until we can finally know all of the juicy details surrounding this song!