Why Fans Think Kanye West Is Too Controlling of Kim Kardashian
Is Kanye West too controlling of Kim Kardashian? His complaint about her dress being too sexy didn't land well with fans of KUWTK.
A bit of a fight broke out between Kim Kardashian and Kanye West on the last episode of Keeping Up With the Kardashians and it has fans believing that West might be too controlling of his wife. The disagreement was over the custom-designed dress that Kardashian wore to the 2019 Met Gala — West wasn't on board with the look, it turned out.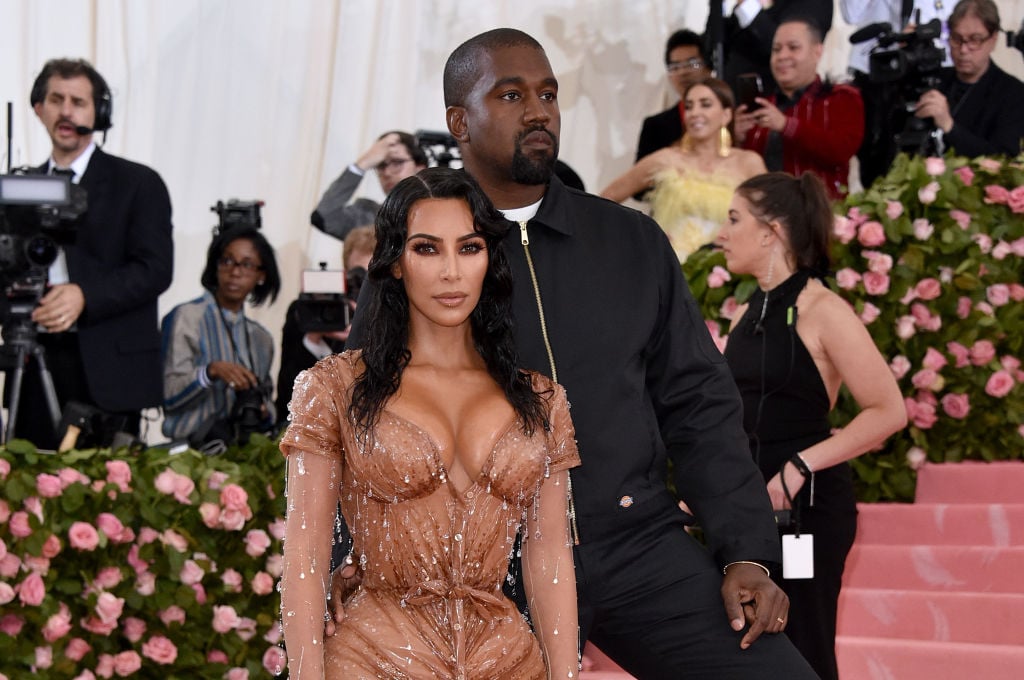 Kardashian's Met Gala dress
Kardashian's skin-tight dress for the big event was a much-talked about fashion choice, though it was not without its challenges.
To achieve the tiny waisted look Kardashian sported at the event, the reality star had to wear a very uncomfortable undergarment — a cinching corset that required her to take special breathing lessons and left her in pain.
Kardashian flawlessly pulled off the look at the Met Gala but admitted later that the corset left "indentations on my back and my stomach."
West didn't approve of Kardashian's dress
On Sunday's Keeping Up With the Kardashians, a fight broke out as West shared his disapproval of the dress. Turns out, West found the dress too sexy for his wife.
He told Kardashian: "I went through this transition where being a rapper, looking at all these girls and looking at my wife, like, 'Oh my girl needs to be just like the other girls showing their body off.' I didn't realize that that was affecting my soul and my spirit as someone who is married and the father of now… about to be four kids. A corset is a form of underwear, it's hot, for who though?"
Kardashian stood her ground, however, telling her husband: "So the night before the Met you're going to come in here and say that you're not into a corset vibe? You're giving me really bad anxiety. You knew last night I had really bad anxiety and I don't need any more negative energy and for you say you're now not into me wearing a tight dress."
West responded: "You are my wife and it affects me when pictures are too sexy."
Kardashian pointed out how ridiculous his statement was, sharing: "You built me up to be this sexy person and confidence and all this stuff, and just because you're on a journey and transformation doesn't mean I'm in the same spot with you."
West responded, "Okay, alright. Okay, alright cool" and walked out of the room. Kardashian told her friends in the room, "That's absolutely ridiculous."
The dust settled and Kardashian hit the carpet in the very unique dress, which she explained her daughter North inspired. She noted: "My dress is dripping wet and it's like I'm coming out of the ocean because North always says she's an alien and I'm a mermaid."
Fans found West's behavior controlling
In response to West's complaint that Kardashian's dress was too sexy, fans found his behavior controlling. On person noted on Twitter: "I'm so confused by this whole Kanye being uncomfortable with Kim's sexiness s**t like he's literally the one that boosted her self confidence and pushed her to be more provocative and now it's too much??? Controlling af."
Another said: " I've never realized how controlling Kanye is with Kim until this weeks episode… I'm not impressed."
Another fan wrote: "He wants her to look sexy, just not TOO sexy and not sexy like THAT. Kanye is a control freak. He needs to shut his insecure mouth and let Kim do her thing."