Why Fans Think Police Found Tarek El Moussa With a Gun After Explosive Argument With Christina Haack
Here's what fans said about HGTV star Tarek El Moussa after police found him with a gun following an argument with his then-wife Christina Haack.
HGTV viewers watched Tarek El Moussa and Christina Haack navigate their divorce while continuing to work together on Flip or Flop. One mysterious incident involving a gun, police officers, and a nasty argument that has fans questioning El Moussa. Here's what fans said about the house flipper after the shocking event.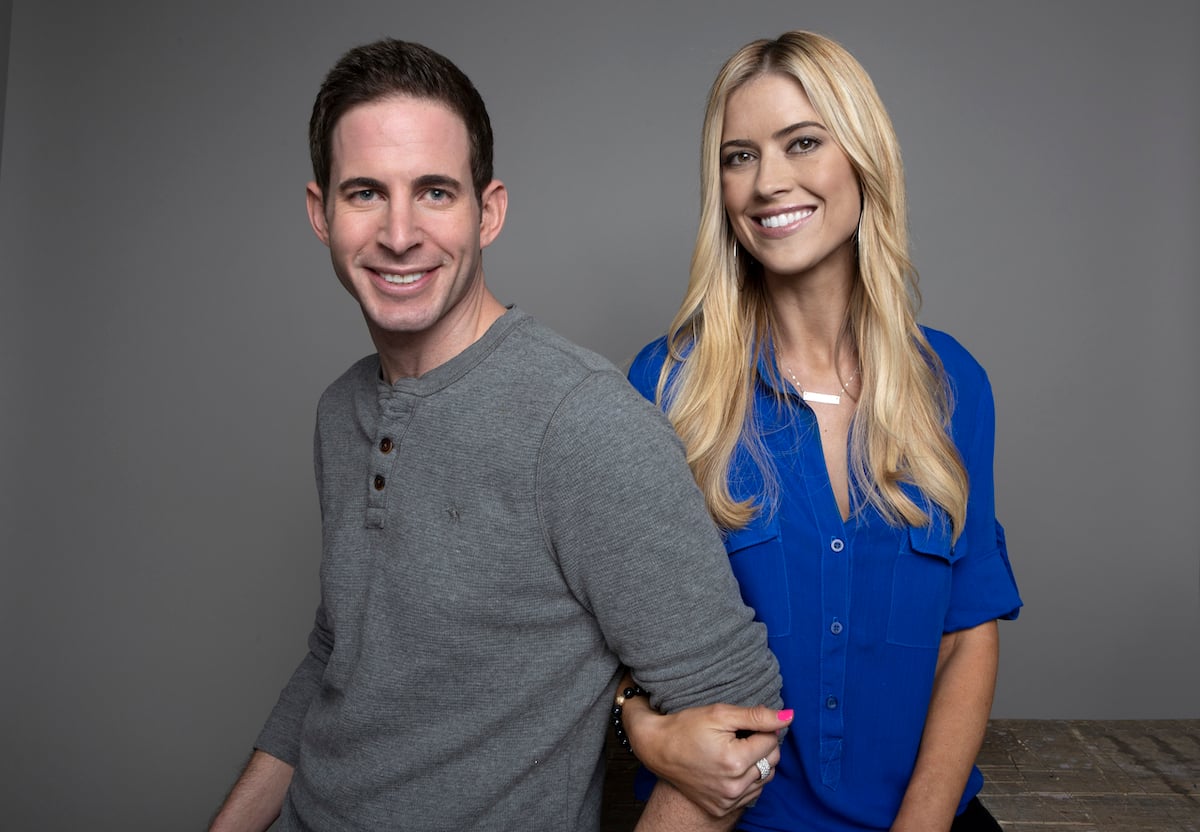 Police found Tarek El Moussa with a gun after an explosive arguments with his then-wife Christina Haack
Tarek El Moussa and Christina Haack announced their separation at the end of 2016. At the time, they addressed an incident that had occurred that spring. 
"We had an unfortunate misunderstanding about six months ago and the police were called to our house in an abundance of caution," the couple, who share two children, said in a statement to People. "There was no violence and no charges were filed."
On May 23, 2016, police officers responded to a call about a "possibly suicidal male with a gun" at around 3:45 p.m. 11 officers were sent to the Chino Hills State Park Main Ridge Trail. 
A witness told officers that he saw El Moussa "run" out of his back door and "jump" his back fence before heading to the hiking trail. The witness also reported that Haack was "shaking" and "crying" as she told him that El Moussa had put a handgun in his backpack before running outside, and that she called 911.
A police helicopter quickly located El Moussa and gave him commands through a speaker. The HGTV star was reportedly "compliant" and cooperated with the officers, and he was escorted back to his home. 
An inside source later told In Touch that the incident was sparked by an argument about Haack's relationship with contractor Gary Anderson. "Tarek saw Christina's phone and [believed] there was some inappropriate texting going on between Christina and Gary," the insider said, adding that seeing the messages led El Moussa to run out of the house with his gun.
Tarek El Moussa explained the gun incident with his wife Christina Haack
In February 2017, Tarek El Moussa did an interview with Today in which he explained the gun incident with Christina Haack. 
According to El Moussa, it was all a big misunderstanding, and he simply brought the gun for protection while hiking. 
"There's mountain lions, and bobcats, and rattlesnakes, and like big wildlife back there, and I went out for a hike to scout some trails, it wasn't even a big deal," El Moussa said. "I didn't understand, you know, it got really blown out of proportion."
When asked if he was suicidal, El Moussa answered, "No, no, no, never, never, absolutely never."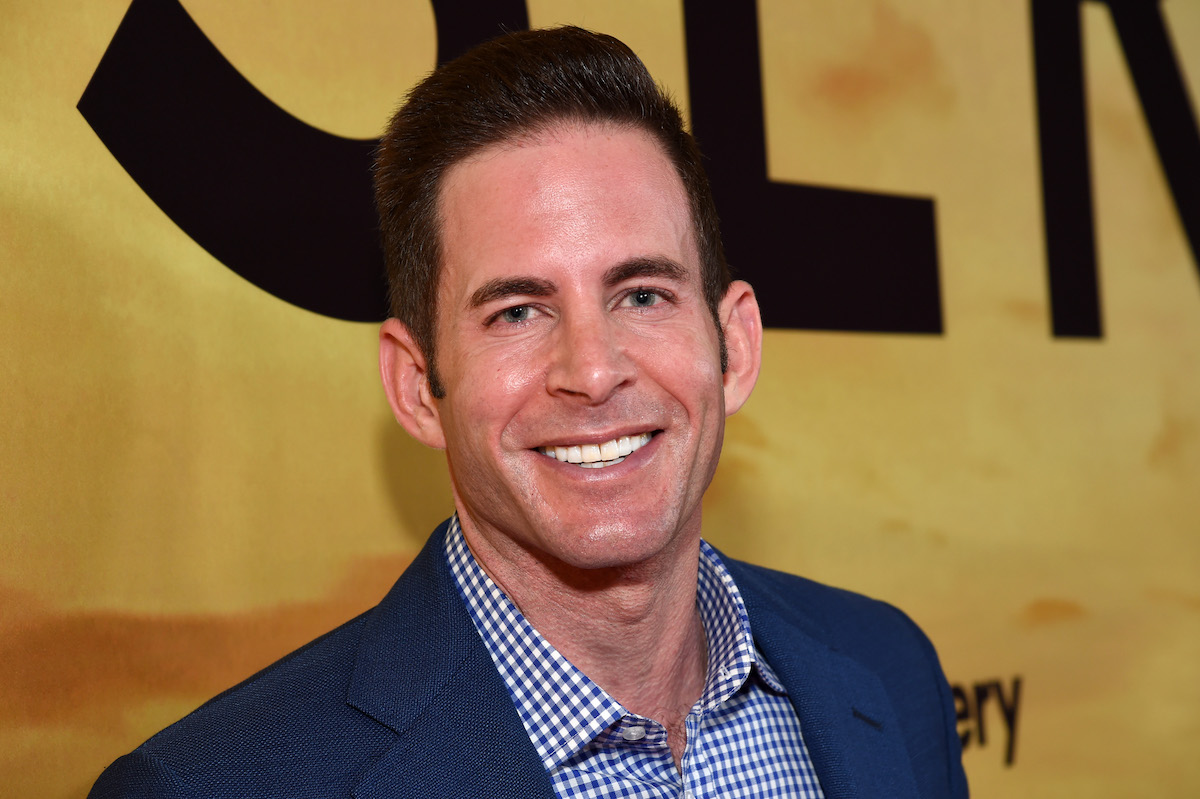 Fans became suspicious of the HGTV star after police found him with a gun following a fight with his wife
HGTV fans had a lot of opinions about the gun incident between Tarek El Moussa and Christina Haack. Many of them didn't believe El Moussa's version of events, and even the ones who did grew suspicious of the house flipper. 
Fans sounded off in a Reddit thread titled, "Did anyone else read what's come out between Tarek and Christina?" One fan mentioned in a lengthy comment about El Moussa, "He also called her a loser, said that his new fiancé is 'richer' and 'hotter' than her and of course let's not forget about the DV situation with the gun."
Another fan replied to this comment, "He's a total insecure narcissist. The arrogance is unbelievable. And all the complete cringe stuff about his kids, it's all so sad. Someone is going to get seriously hurt here."
Fans expressed concern for El Moussa's second wife, Selling Sunset star Heather Rae Young, in another Reddit thread titled, "[Trigger Warning] There's something fishy about Tarek & Heather is no longer the confident woman she used to be."
"To me, it became clear something was not at all right when the tirade he unleashed on Christina was leaked," one fan commented. "That, if true -and seems like it was witnessed by more than one person- was just flat out weird! That anger is still real."
The fan went on to add that while they don't believe the rumors about the gun incident, they are still wary of El Moussa's anger and concerned for Young. "If he has the audacity to do that in front of others, there's no telling what went on behind closed doors. I kind of shrugged off the rumors surrounding the gun and woods situation, because it seemed so out there. However, the anger is worrisome and I hope Heather doesn't get caught in it."
How to get help: In the U.S., call the National Suicide Prevention Lifeline at 1-800-273-8255. Or text HOME to 741-741 to speak with a trained crisis counselor at the free Crisis Text Line.
How to get help: In the U.S., call the National Domestic Violence Hotline at 1-800-799-7233 or text START to 88788.