Why Fans Think the Kardashian-Jenners Aren't Respected by Other Celebrities
There's no denying that the Kardashian-Jenners are one of the most famous families around. They've built an empire that started with a reality show and many spin-offs and each member of the family has become a success story. They might have fame and fortune, but some of their fans think they're not that well-respected by other celebrities.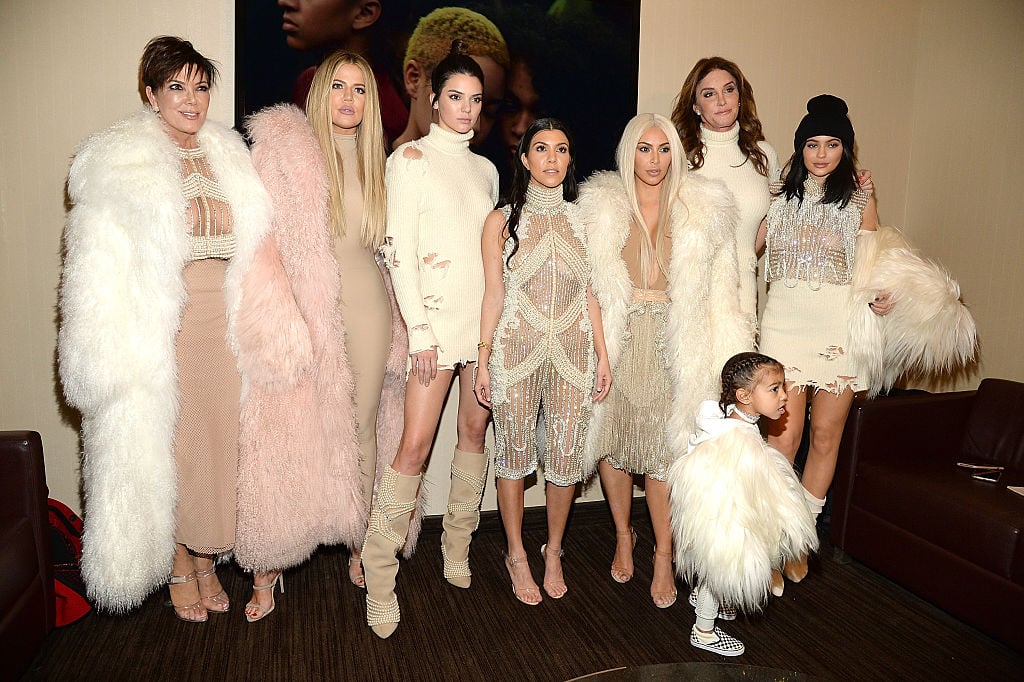 Are the Kardashian-Jenners respected by their peers?
A discussion kicked off on Reddit about whether or not fans believe the Kardashian-Jenners are respected by other celebrities and the debate was revealing.
The original poster asked the question, explaining, "Personally I don't think they are [respected by other celebrities]. The only ones I think that may be friendly with the rest of Hollywood are Kim (because of Kanye) and Kendall (because she's a model)."
The Redditor further shared how the lack of respect might boil down to "flaunting their wealth" when other celebrities don't do that, calling it "tacky" and believing that the Kar-Jenners behave that way because "they're all insecure that they don't have any true discernible talent so they make up for it by trying to appear to be cooler and more successful than they actually are."
They got laughed at during an awards show
One fan commented how audience reaction at an awards ceremony might have been a good indication of what other celebs think of the Kardashian-Jenners.
"I don't think that they are super popular in like the A-list celebrity world and I'm making an assumption about that because earlier this year they presented at the golden globes (or maybe the emmys) for something with reality TV and part of their intro mentioned that they know something about being real and everyone in the audience laughed at them and it was really uncomfortable to watch," they wrote. "So I think it's more that they go to Hollywood events but they'll always be outsiders in a sense because they don't fully respect what they do."
Celebrities have had mixed reactions about them
In general, fans seemed to think that no one who is an A-lister really is that impressed with the KarJenners, with one Redditor pointing out some celebrity reactions in the past. "Jon Hamm once called them 'idiots' and Jonah Hill said their success frustrated him because he has friends who work so hard at creating great TV shows, but don't get nearly the same amount of ratings/success," they wrote. "But his frustration should be with the audiences, not the Kardashians themselves!"
They continued, "On the other hand, Lena Dunham called herself a fan because they represented entrepreneurship and sisterhood. Overall it was really fascinating to observe how celebrities changed their tone towards them once Kanye brought Kim up into the upper echelon, like Sarah Jessica Parker calling her 'lovely,' 'hospitable,' 'gracious' and 'very present.'"
The Reddit user summed it up by sharing how some celebs might respect their business success, but otherwise, the Kardashian Jenners aren't famous because of their talent. "My guess is that while they may respect the hustle and business-savvy, they'll always look down on the fact that this family wanted fame for fame's sake (and wealth too) while most celebrities say they got into the game because they are artists," they explained.