Why Former 'Basketball Wives' Star, Draya Michele, Regrets Her Time on the Show
Draya Michele was a castmember on 'Basketball Wives' LA for the first four seasons of the show. She left in 2011 and recently revealed her biggest regrets about the show.
Basketball Wives has birthed plenty of stars. One of the standouts of the franchise has been Draya Michele, actress, and successful business owner. She appeared on the first four seasons of the spin-off, Basketball Wives LA.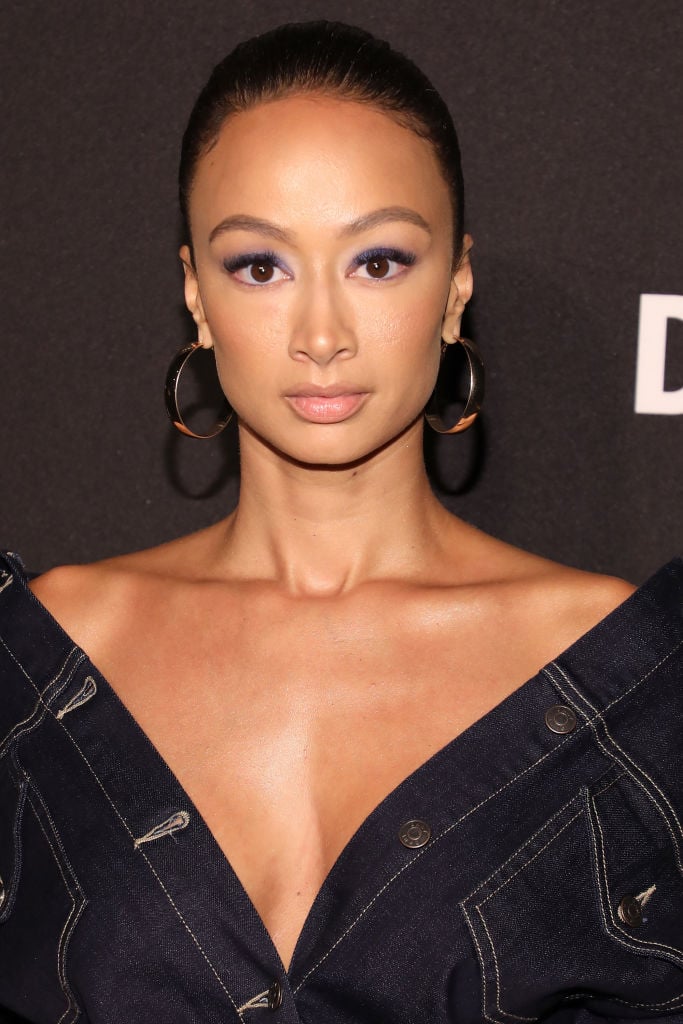 Since her departure from the show, Michele has expanded her family with her NFL star fiance, has turned her swimsuit line into a million-dollar empire, and has been spending time with the Kardashian-Jenners. She recently revealed in an interview why she quit the show and what her major regrets are. 
Draya Michele on 'Basketball Wives LA'
Michele joined the Basketball Wives LA cast in its inaugural season in 2011. She was quickly ostracized for her background as an exotic dancer and fought off rumors of being a neglectful parent. Her co-stars also viewed her as a "groupie" who went after high profile men, including a past relationship with the singer, Chris Brown.
Despite the drama, Michele stood strong. She established her own clothing brand, Fine A$$ Girls," which she debuted on the show with a line of t-shirts, hats and hoodie sweatshirts. Fans also watched as Michele branched out into hosting and began taking acting classes.
Michele proved that the underdog could rise to the occasion. During the season 1 reunion, she spoke out against her castmates who criticized her all season and made her feel ostracized. By the start of season 2 and thereafter, Michele was on her way to the career she dreamed of.
Draya Michele exits 'Basketball Wives LA'
Michele began appearing in fewer scenes throughout the 2011 season. She filmed separately, focusing on her business endeavors and a budding relationship with NFL star, Orlando Scandrick. The two were filmed in the early stages of their relationship and appeared happy but things took a turn when Michele's co-stars alleged that her new man was unfaithful.
A daughter of Michele's castmate alleged that she and Scandrick dated and their relationship overlapped with him and Michele's. Michele tried her best to avoid the drama and walked away from escalating conversations but the cast continued to try and make their alleged relationship a storyline.
Michele refused to fall into the trap and ceased all filming with castmates. She announced on her Twitter page that she was done with the show for good. "Won't catch me arguing with the chicks I made semi-famous any longer,' she said. They gonna have to carry themselves or fight with each other."
In fact, Michele did not film the reunion with the rest of her co-stars. Instead, she pre-recorded her reunion interview with executive producer, Shaunie O'Neal, and the interview was inserted throughout the episode.
Why Draya Michele regrets her participation in 'Basketball Wives LA'
Looking back on her experience, Michele does not have the best memories of her time on the reality show. She says that her four seasons were filled with silly fights and arguments that she now realizes were detrimental to the perception of African-American women on television.
Madame Noire reported about an interview with Justin Sylvester's, Just the Sip, where Michele admits that although she was able to use the platform to start her successful swimsuit line, Mint Swim, she regrets her participation.
"Basketball Wives has this stereotype of these angry Black women and I feel like more than just Black people watch it. People who aren't familiar with Black culture take that and they think that is what they are. I feel really, really bad that I was a part of that and contributed to that. Black women, we're queens. We're so much more than arguing with each other over stupid stuff. I never want people think I'm this aggressive Black woman because I'm not."

Madame Noire
She said that shows like Basketball Wives created a precedent for the violent reality television spats we've grown accustomed to watching and she no longer wanted to feed into that narrative. Luckily for her, she was able to get out early and expand her business. 
Kudos to Draya Michele!