Why the 'Friends' Reunion' Isn't At All What Fans Expected
The 'Friends' reunion special had a lot going for it. Why are some fans disappointed?
It's been 17 years since the cast of Friends gathered together. The new HBO Max reunion special puts the six beloved cast members in front of a studio audience to reflect on their time in the show. While the special has been in the making for years, some fans aren't thrilled with the way it finally played out.
[Spoilers for Friends: The Reunion below]
Some say the 'Friends' reunion had too much going on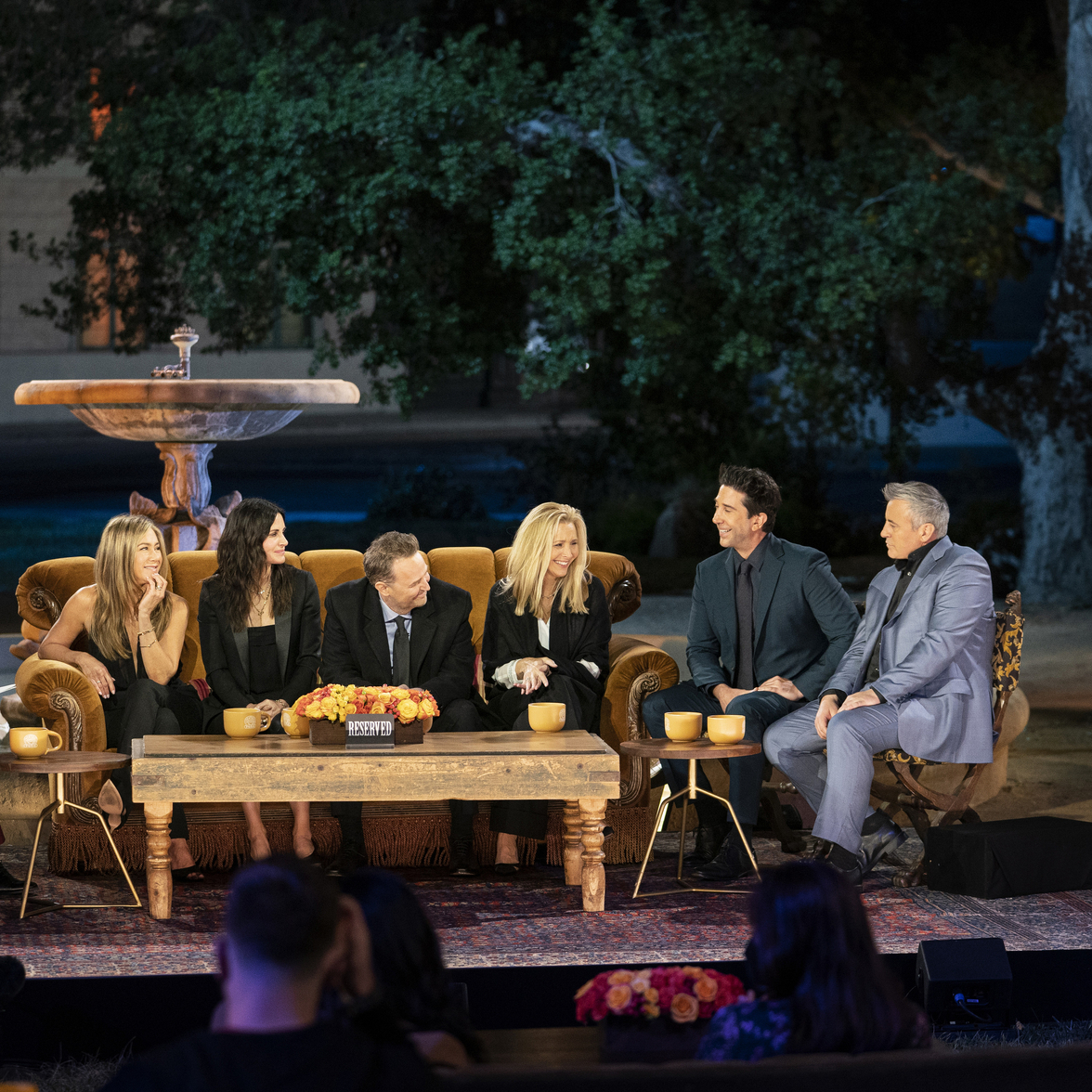 For a show that's been over for 17 years — and began 27 years ago — Friends managed to become one of the shows that dedicated fans still watch, quote, and refer to. Thus, Friends: The Reunion offered a lot of nostalgia, but some say it was muddled.
The episode, titled "The One Where They Get Back Together," brought back Jennifer Aniston, Courtney Cox, Lisa Kudrow, Matt LeBlanc, Matthew Perry and David Schwimmer for a nearly two-hour collection of interviews, cameos, and flashbacks. We won't even mention the fashion show that featured the likes of Justin Bieber and Cindy Crawford.
Friends is one of the highest-rated dshows of all-time with 10 seasons but the special — which many hoped would be scripted — came together in the most confusing of ways.
"I like lady Gaga but she ruined smelly cat for me," one fan commented on Reddit.
"Shockingly forgettable considering the amount of hype and the money they paid the cast members to appear. Did they really need to fill up so much of it with cutaways to random fans and variety-style quiz segments?" another said.
"Honestly I think it'd be cool if they did a legit scripted reunion after watching this," another fans added.
"Didn't care much for the interviews of some of the celebrities who had no association to the show, I mean I like people like Kit Harington and Mindy Kaling but just thought that the time used to those segments could have been better used by giving even more time the the cast and their conversations, for example," another fan said.
Behind-the-scenes info isn't new
While some revelations on the reunion were somewhat new — such as Schwimmer and Aniston's major crushes on each other — a lot of what the cast revealed has been said over the last 27 years.
Perry said in the episode, "I felt like I was going to die if I didn't get the laughs," which is among the lesser-known facts. "And it's not healthy, for sure. But I would sometimes say a line and they wouldn't laugh and I would sweat and just go into convulsions. If I didn't get the laugh I was supposed to get, I would freak out."
However, some felt stories about how the stars were cast, popular storylines, and tidbits about time on set are a lot of regurgitated, or uninteresting, information.
James Corden as host sparked controversy
The biggest complaint about the reunion had less to do with the content and more to do with host James Corden. A Reddit poll revealed that out of 181 votes, 116 people would've preferred a different host.
Opinions aren't lacking about the host on social media. Still, hardcore fans of the show think the reunion offered everything desired and then some.
"That was so much better than I expected! their chemistry is so palpable, even after 17 years," a fan said on the same Reddit thread.
"It was exceptionally charming and heart-warming to see all six of them together again," another added.
"I wasn't expecting to enjoy it as much as I did, but parts really were fun and interesting," another fan said.
Clearly, the reunion comes with mixed reviews. But for those longing to reminisce over Ross and Rachel's love story, the special pays in spades.
Friends: The Reunion is available to stream on HBO Max now.